27th June 2015 - Looe RNLI - Shout #7/2015.
Just after 2pm crew pagers sounded and both of Looe's RNLI lifeboats are launched.
A local resident heard shouts for help and saw an overturned 10' pram dinghy off Plaidy beach.
I did not see the lifeboats launched, when I got to Rock Towers I could see the lifeboat off Millendreath.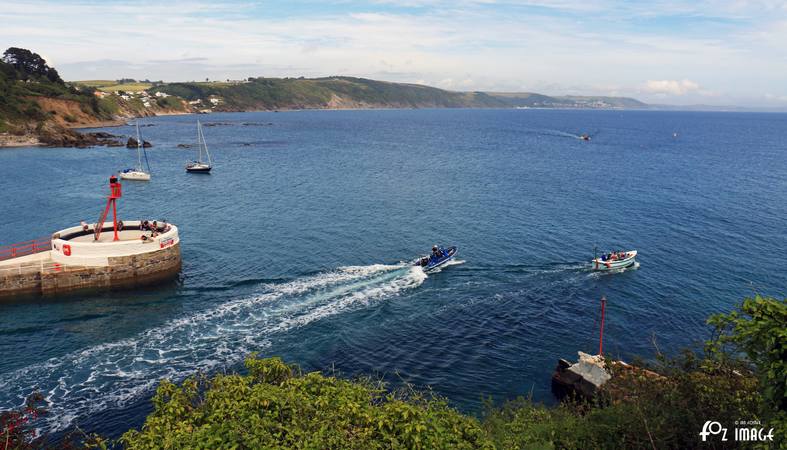 There were two casulaties, Looe RNLI's D class D-741 Ollie Naismith found one clinging to the upturned dinghy,
not wearing a lifejacket as it was inside the dinghy,
He was taken aboard the lifeboat and returned to the lifeboat station where coastguards were waiting.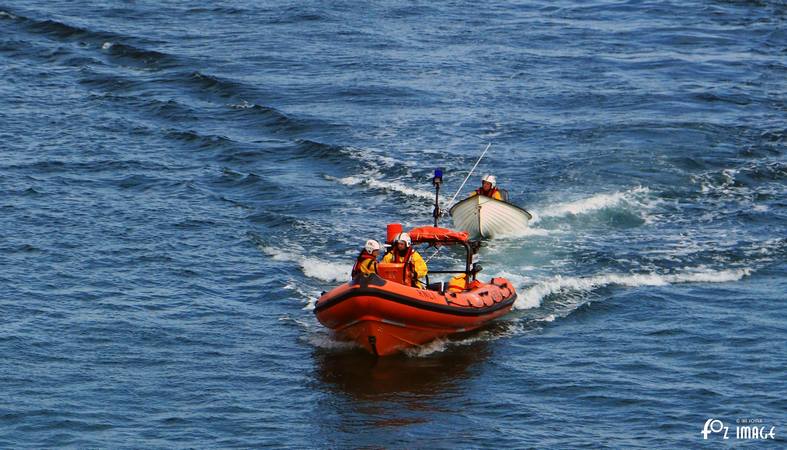 The other casualty, who was wearing a lifejacket was trying to swim ashore when he was picked up by a passing speedboat.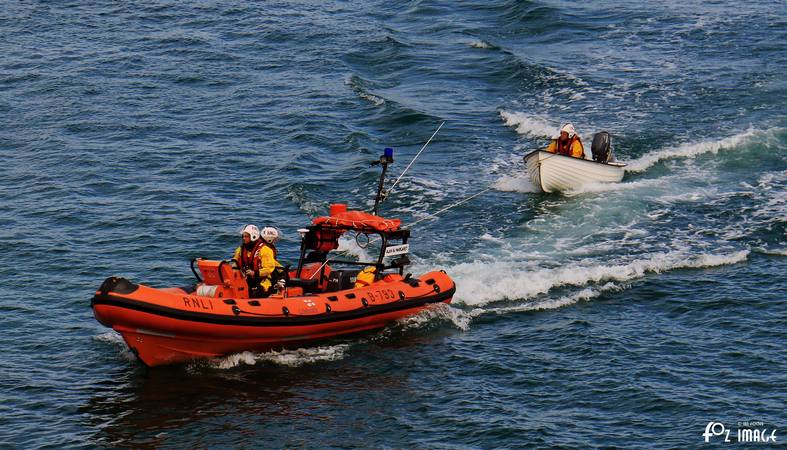 Looe RNLI's Atlantic 75 B-793 Alan and Margaret attaches a line and tows the small pram dinghy back.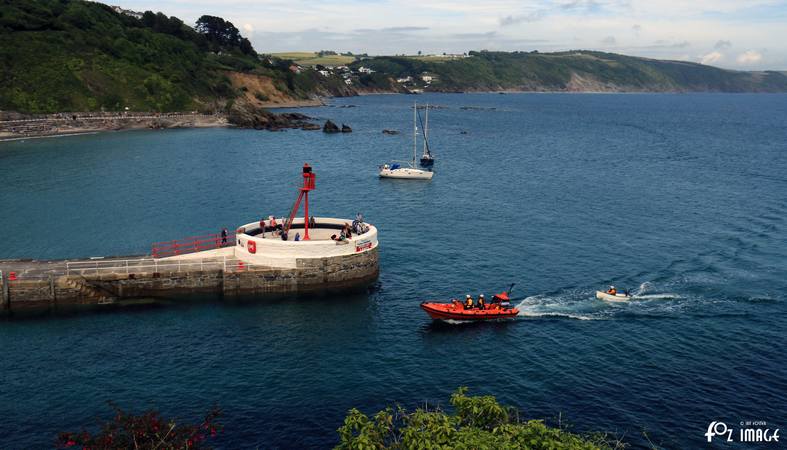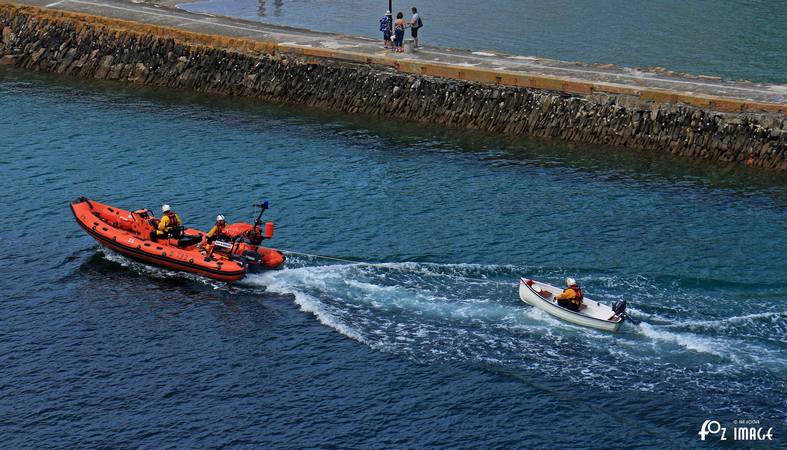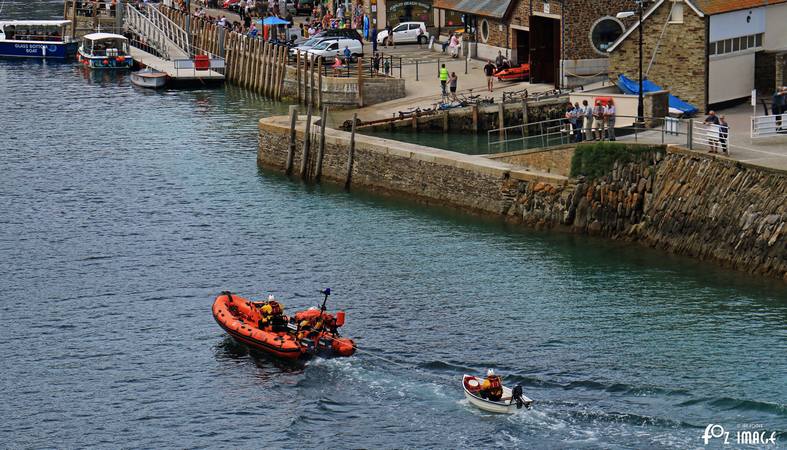 The small boat is recovered at the Albatross boathouse, as paramedics arrive to check over the casualty.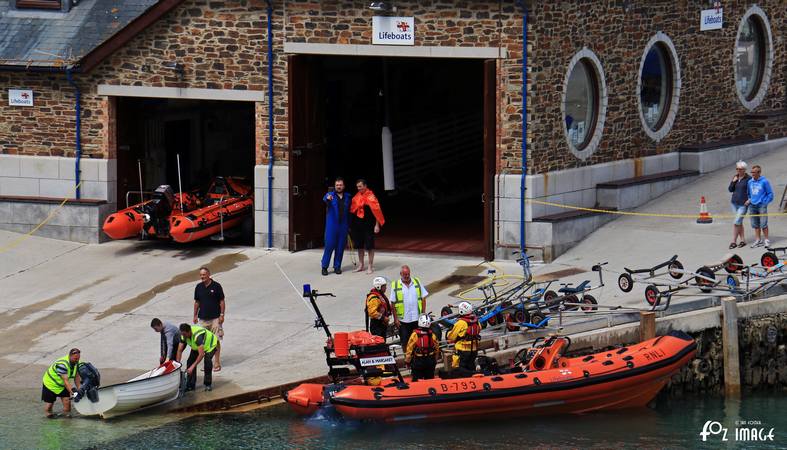 HM Coastguards also responded to the emergency callout.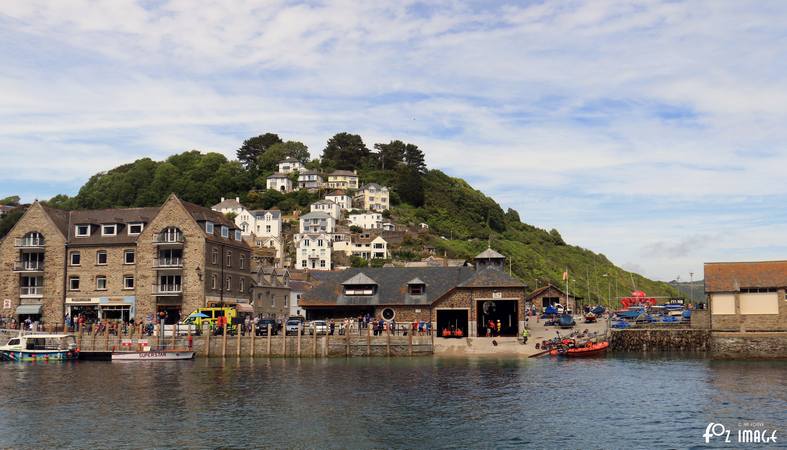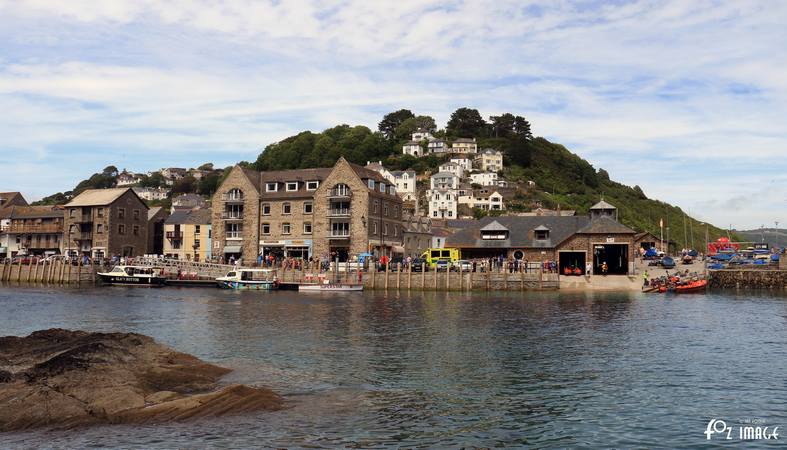 Read the RNLI press release and head their advice on always wearing a servicable lifejacket.
You can find out more about the RNLI and Looe Lifeboats on their websites.


All images © Ian Foster / fozimage