28th June 2015 - Looe Raft Race.
After a drizzly morning the skies cleared for the 3pm start of this year's Looe Raft Race.
Organised by Looe Boat Owners Association and raising funds for Looe RNLI several rafts assemble on East Looe beach for the start.
The first I see of the rafts is when they come round the Banjo Pier into the river.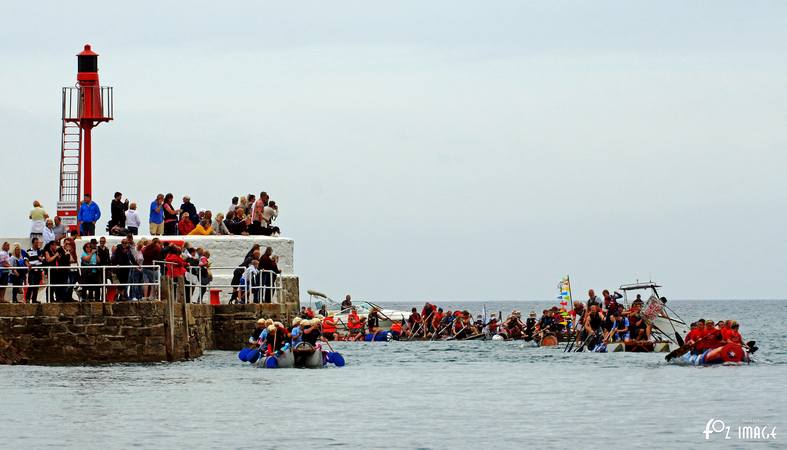 The course takes the rafts up river, under Looe bridge where they round a bouy
before returning downriver to the finish line outside the RNLI's boathouse.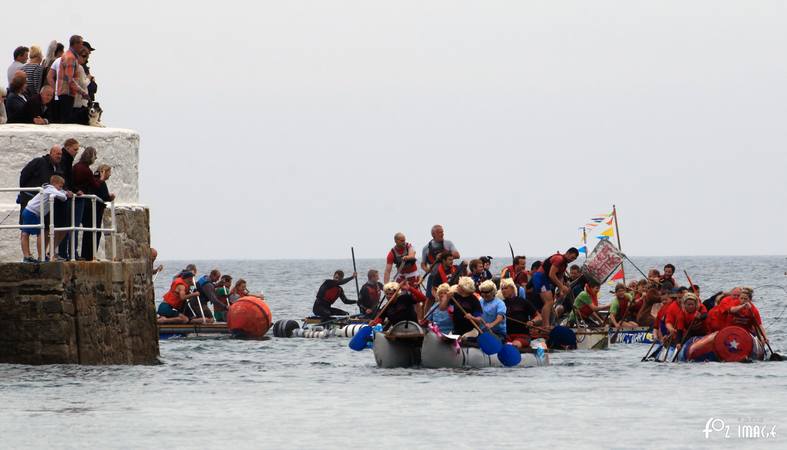 At the same time the children's rafts leave their start line on little beach.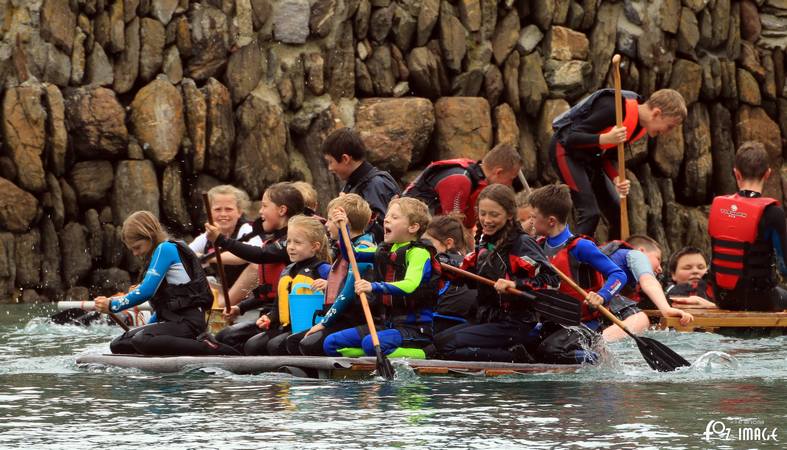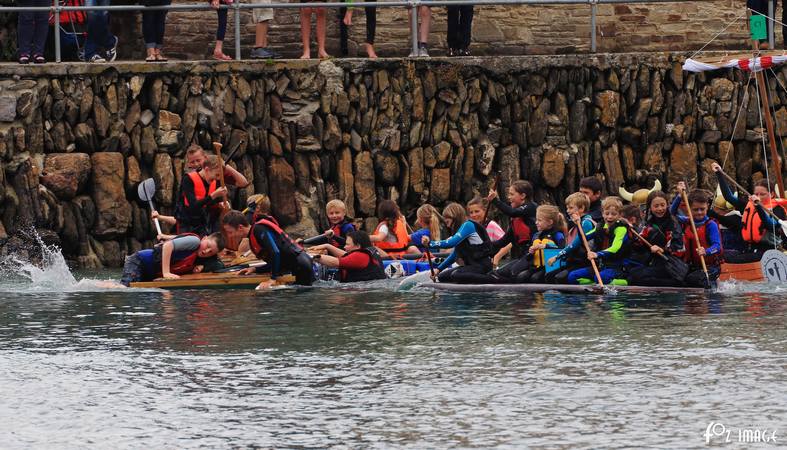 The Rivercroft Rafters in red.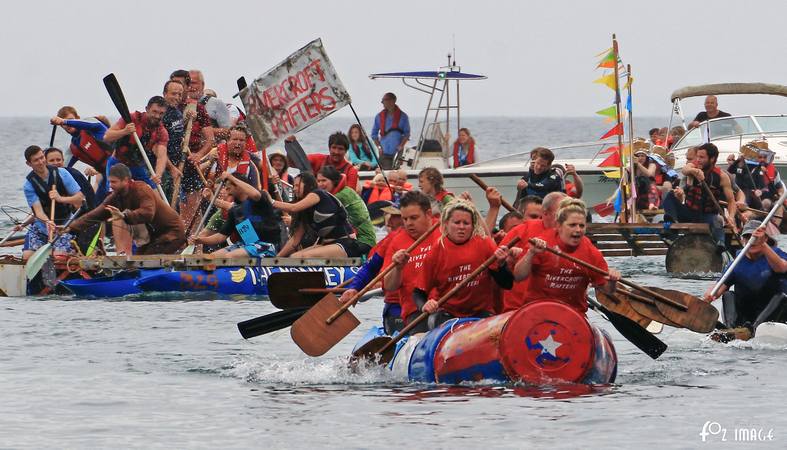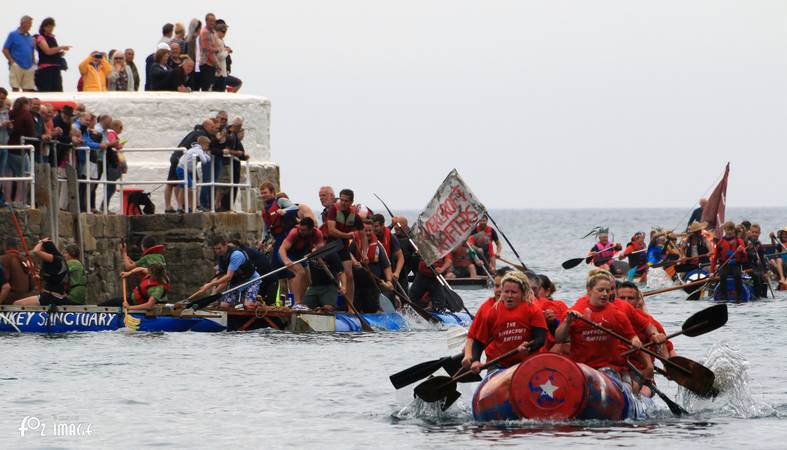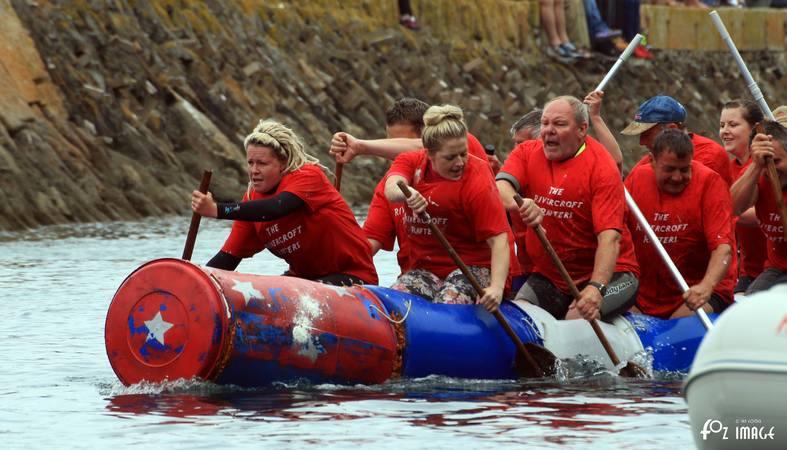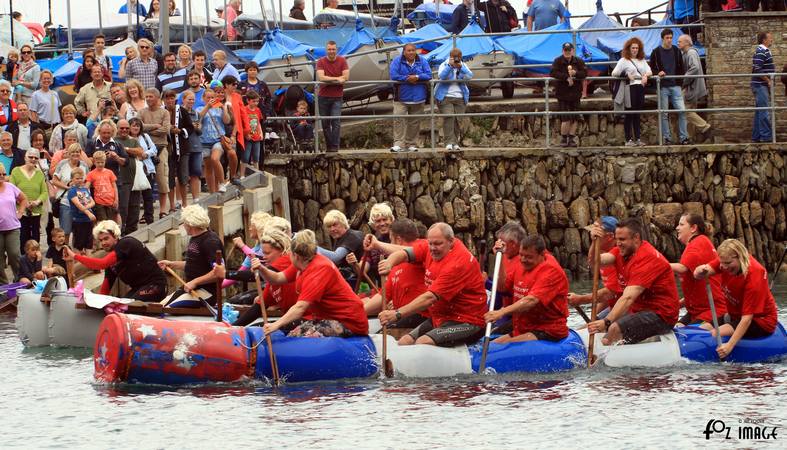 Looe RNLI v Graceland Community Church.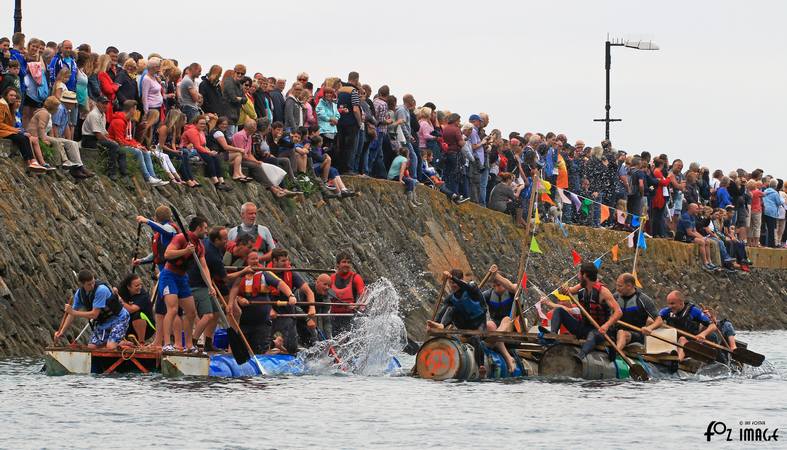 Wild Futures, the Monkey Sanctuary.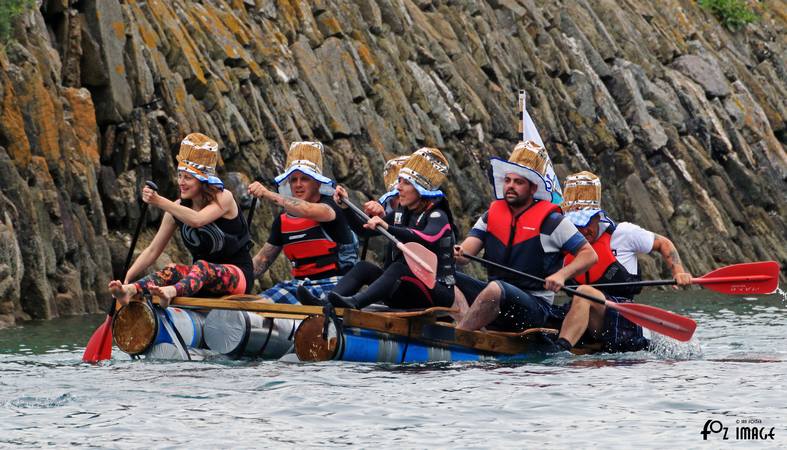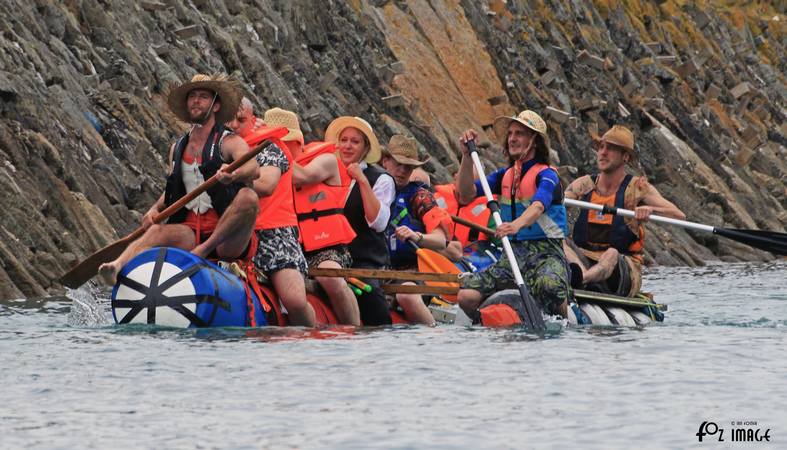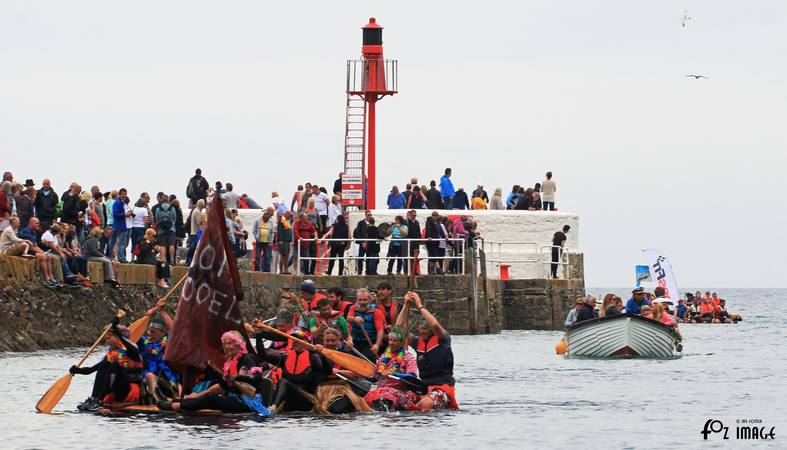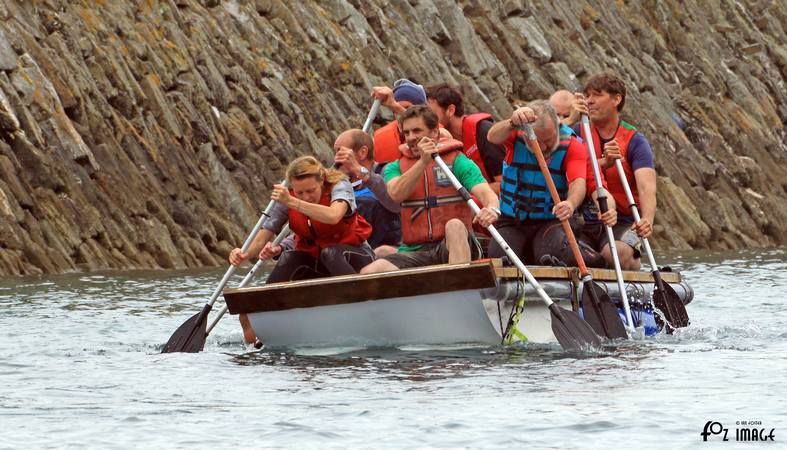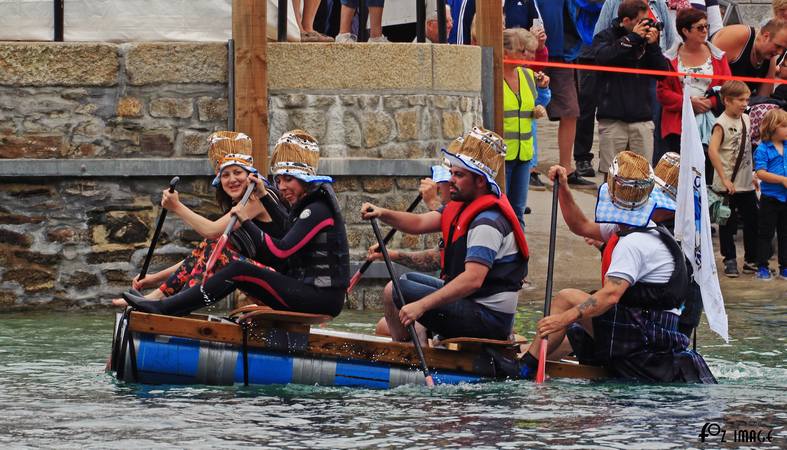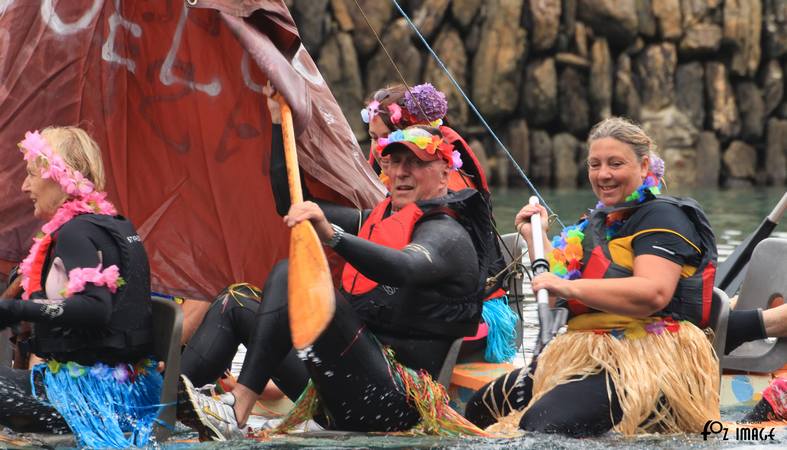 West Looe playgroup in pink.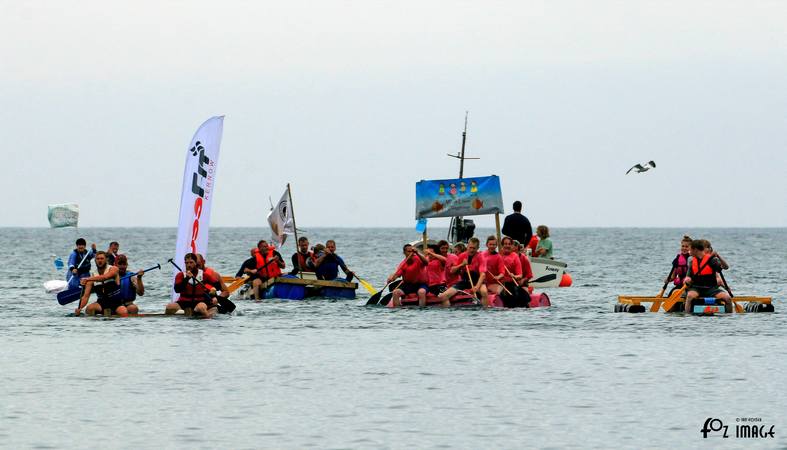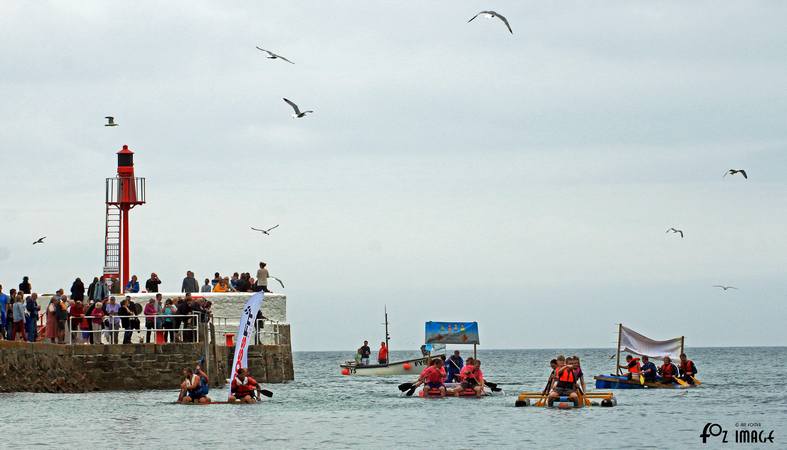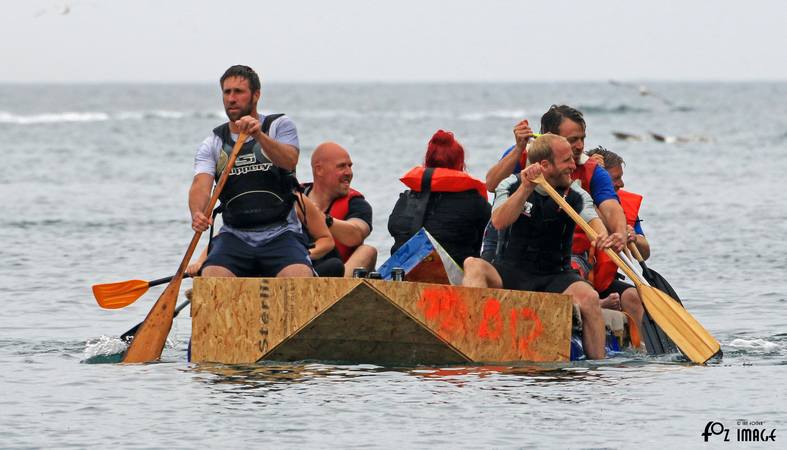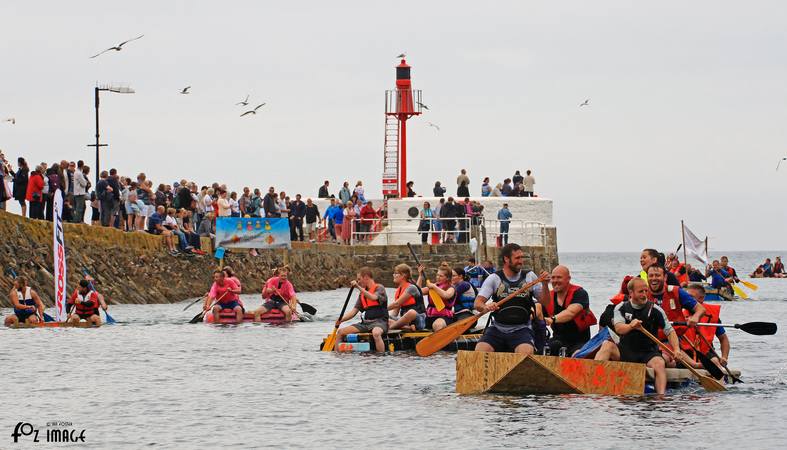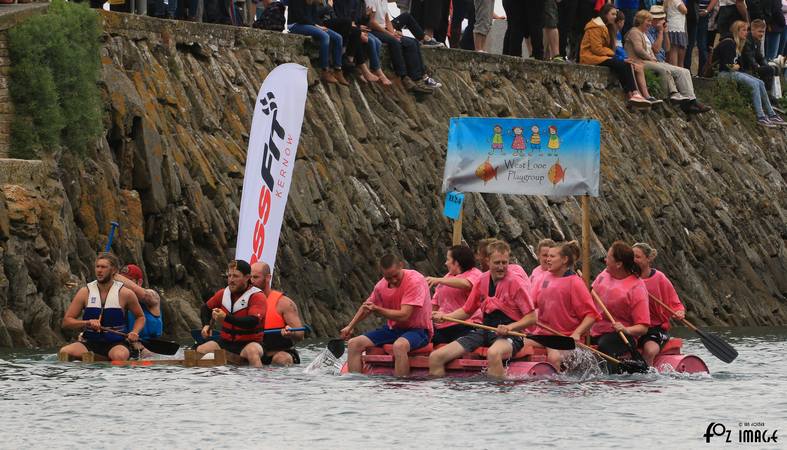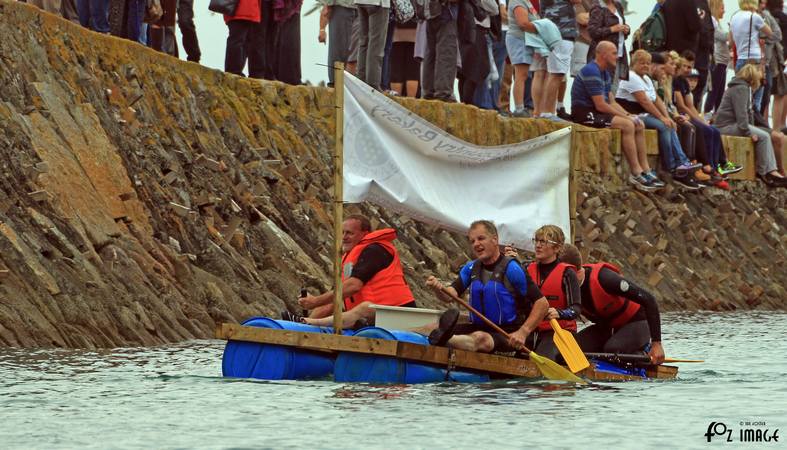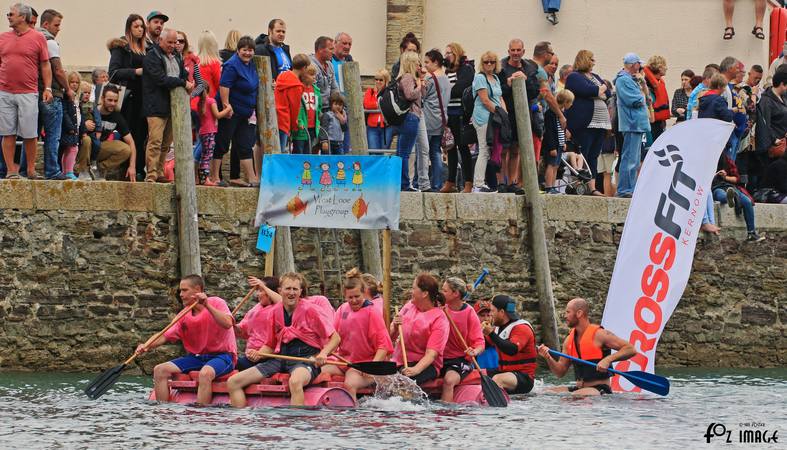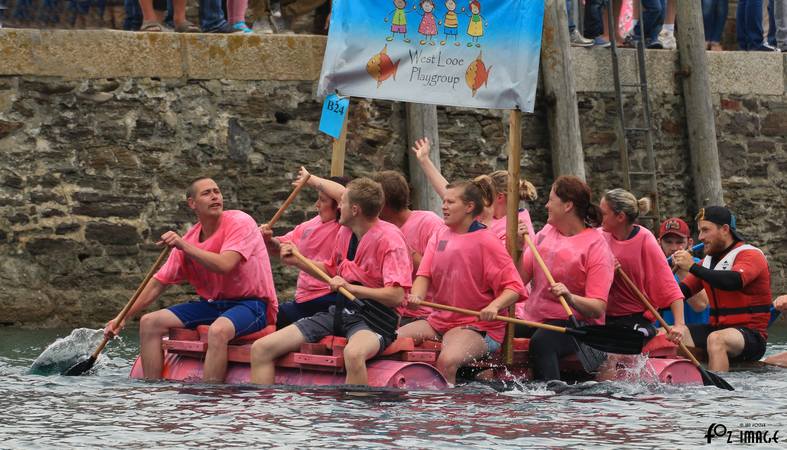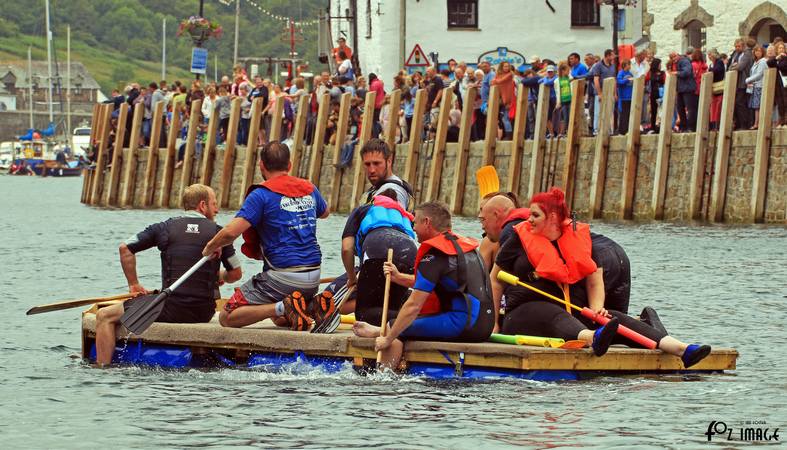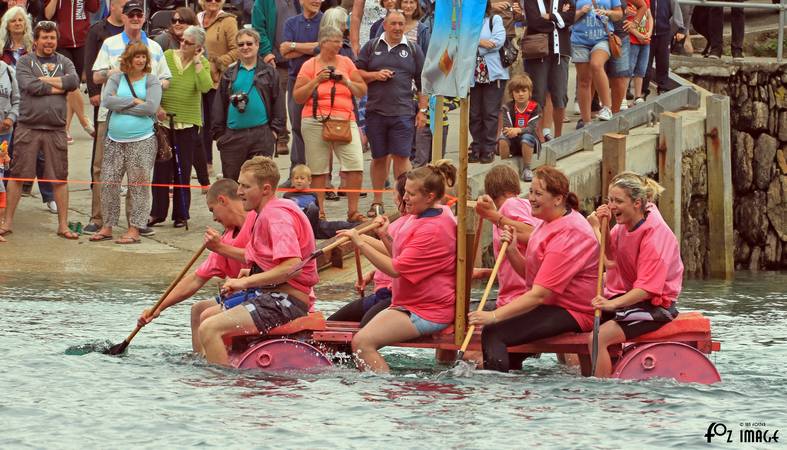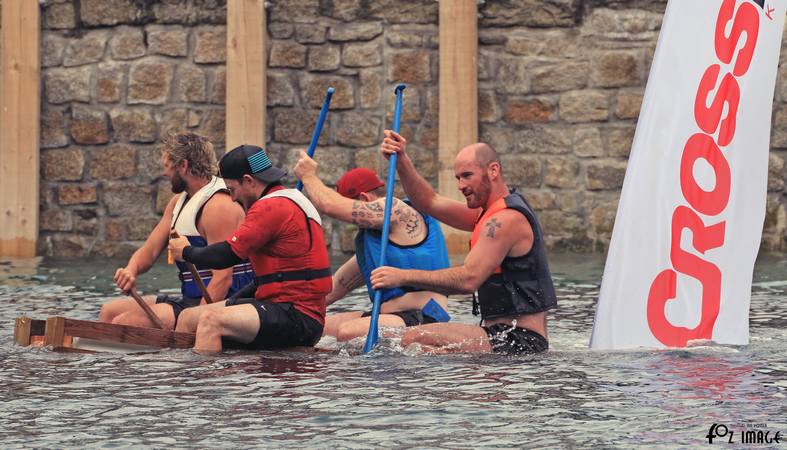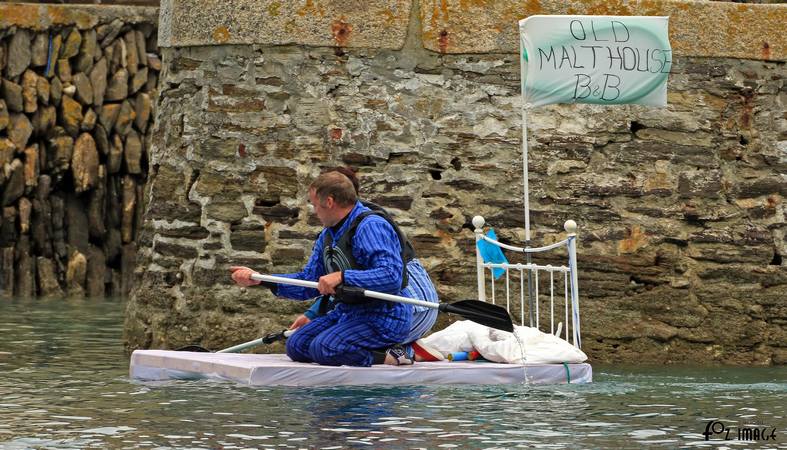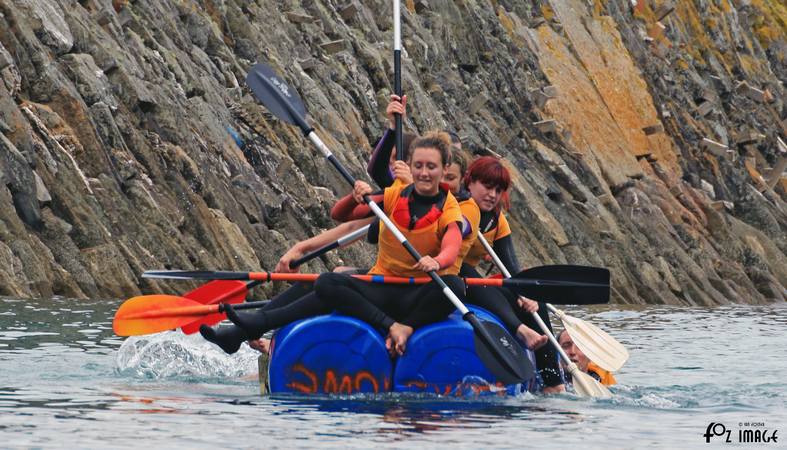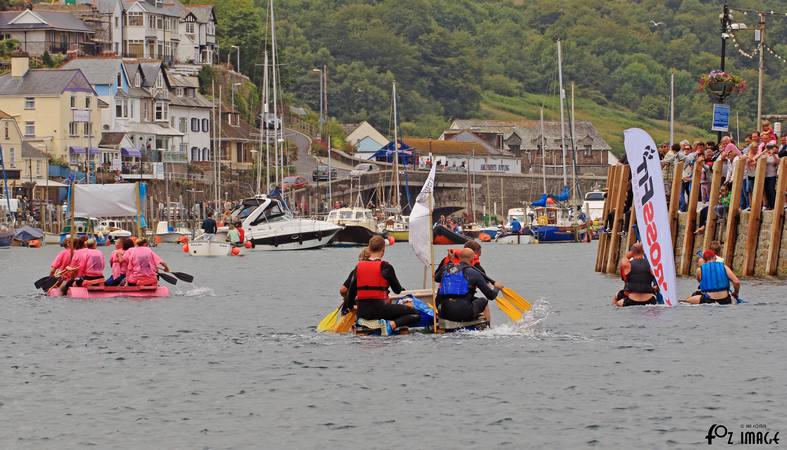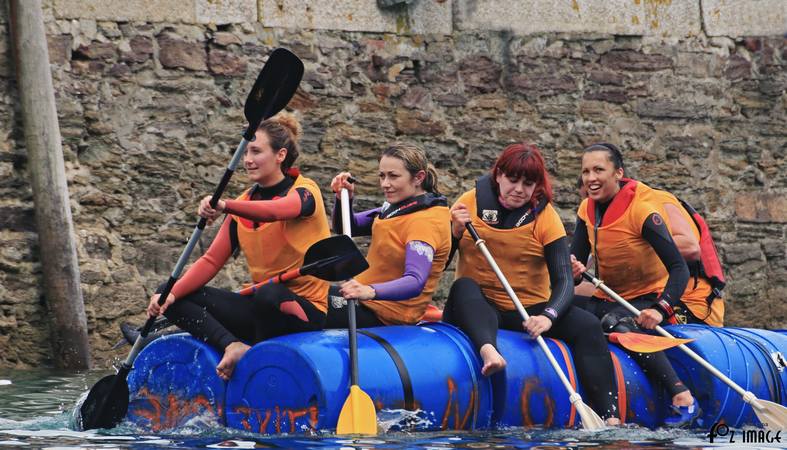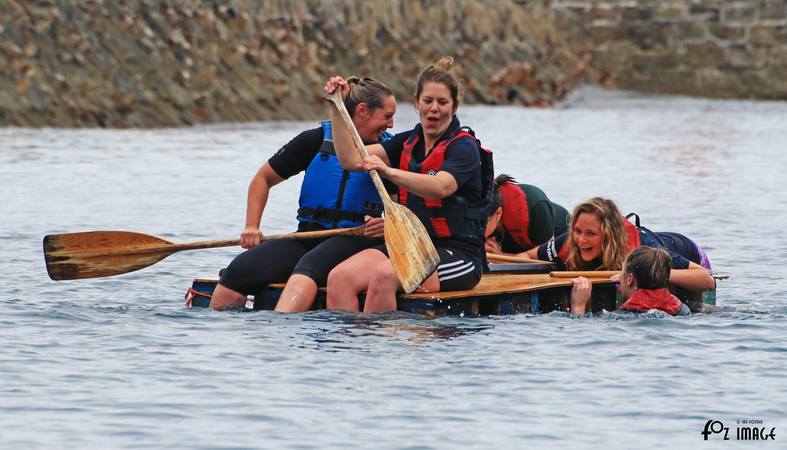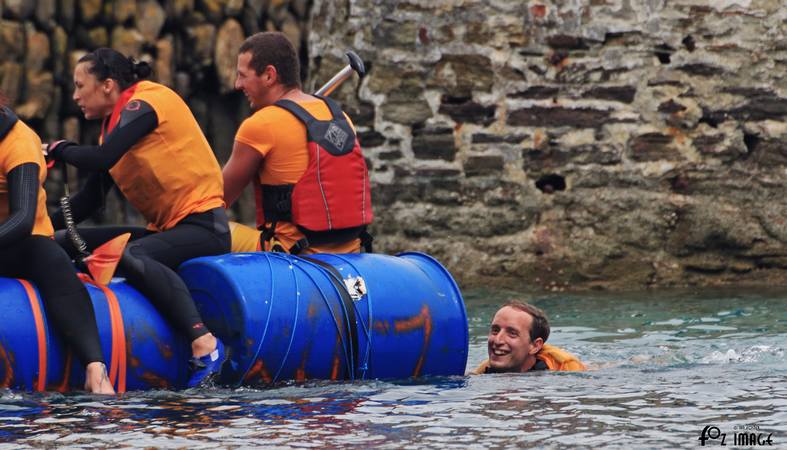 The Rivercroft Rafters are in the lead.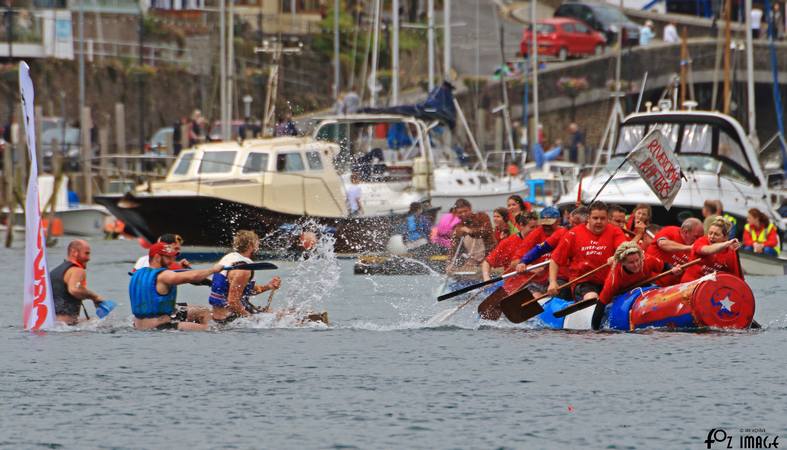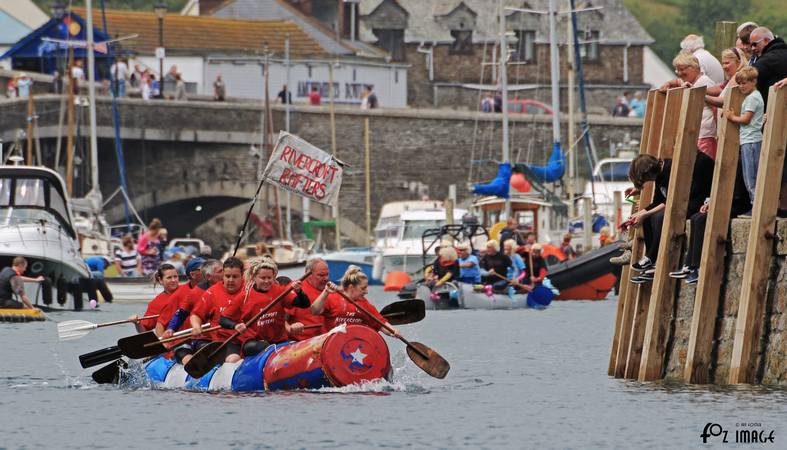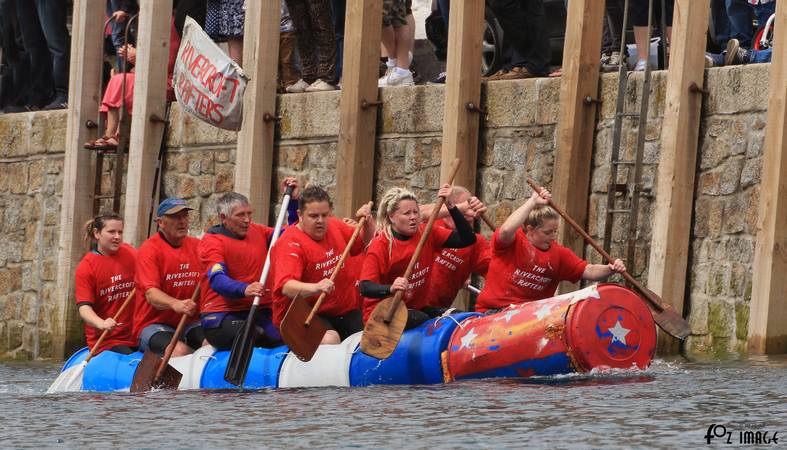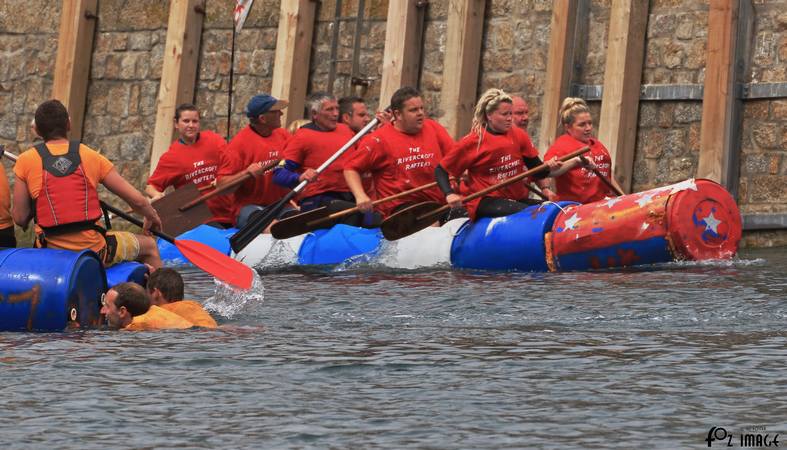 and reach the finish line first.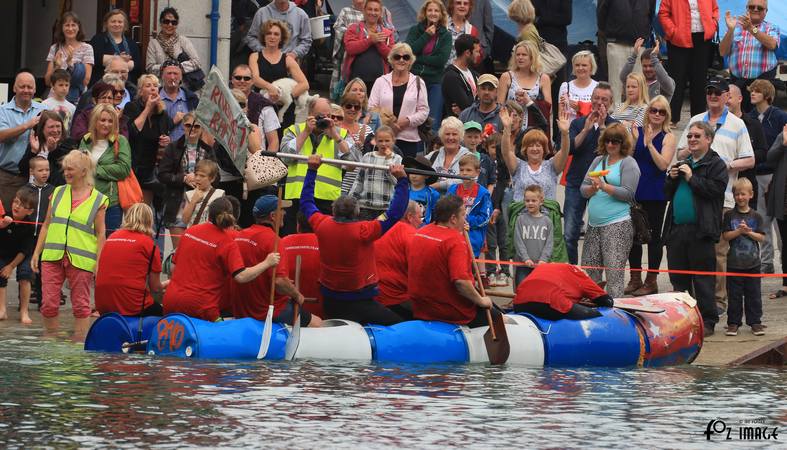 Wild Futures finish second.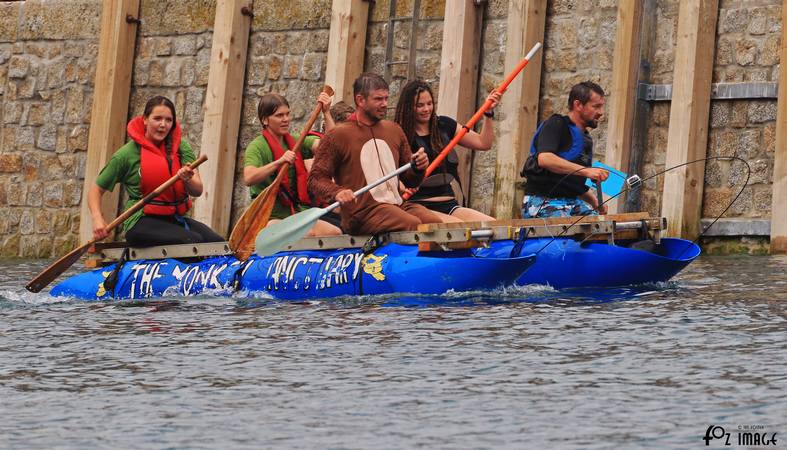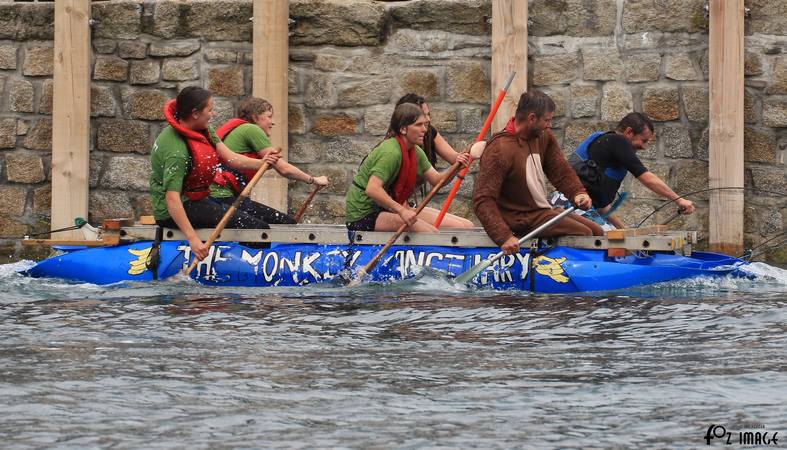 In third place.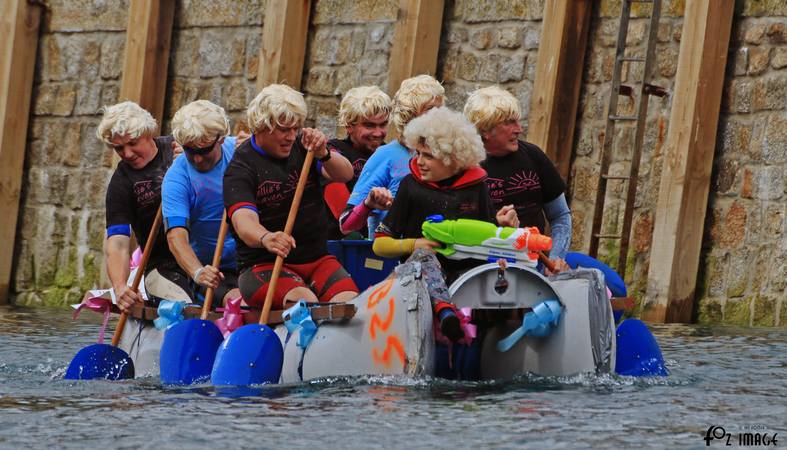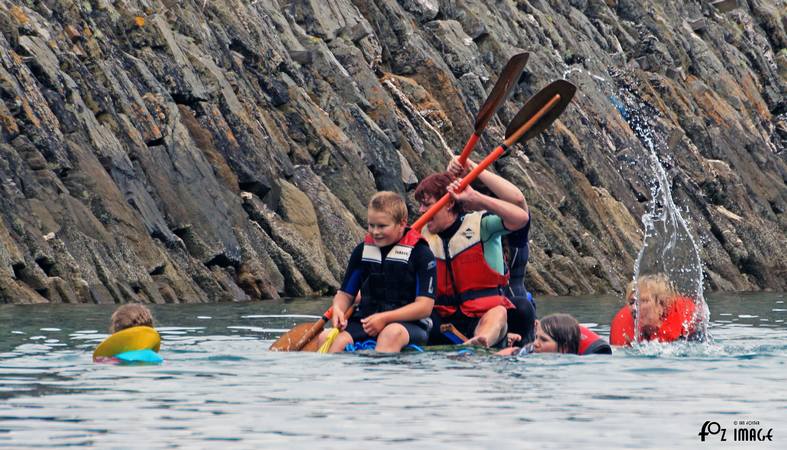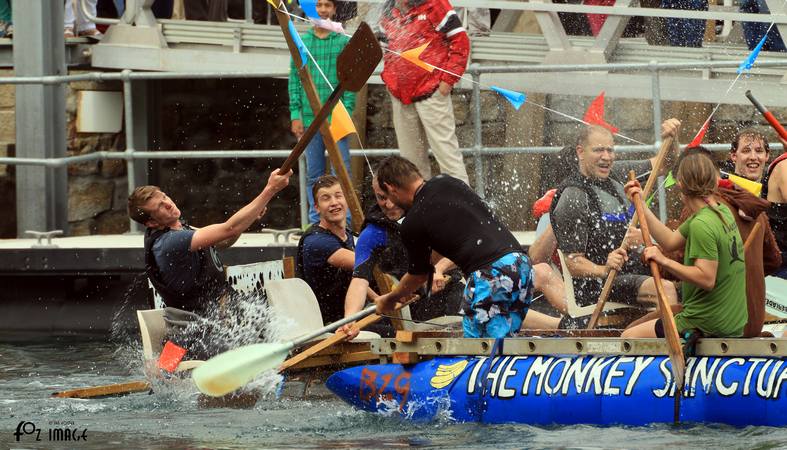 The RNLI raft appears around Middleton's corner.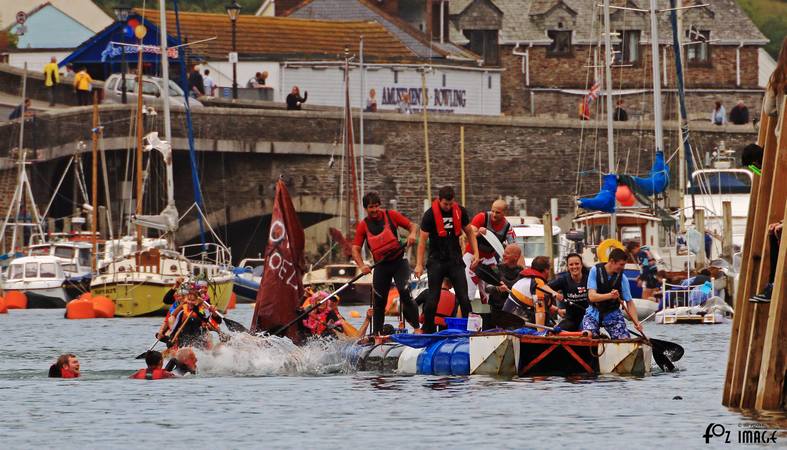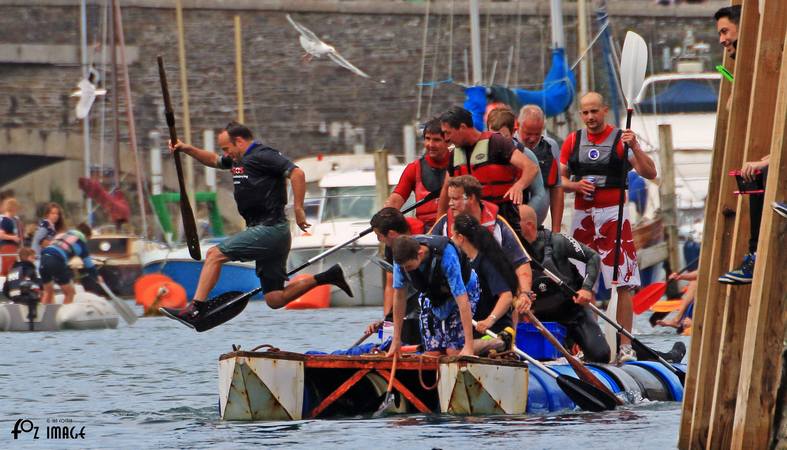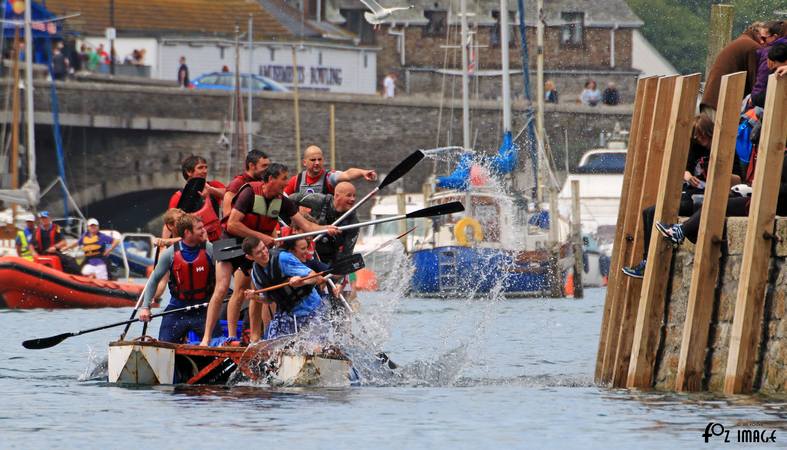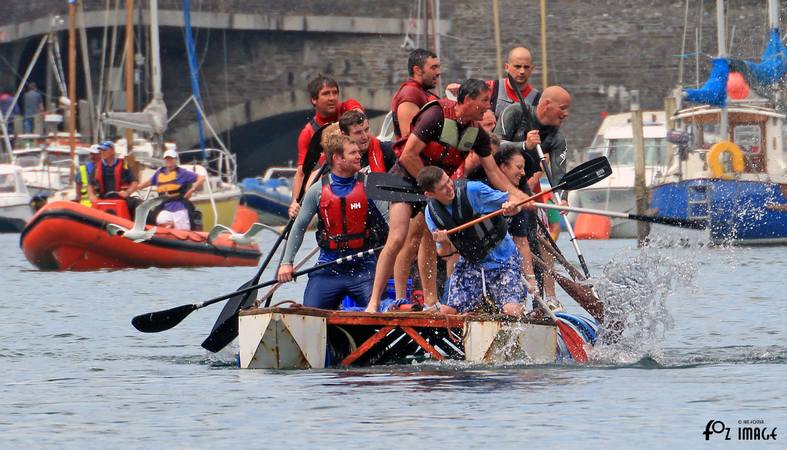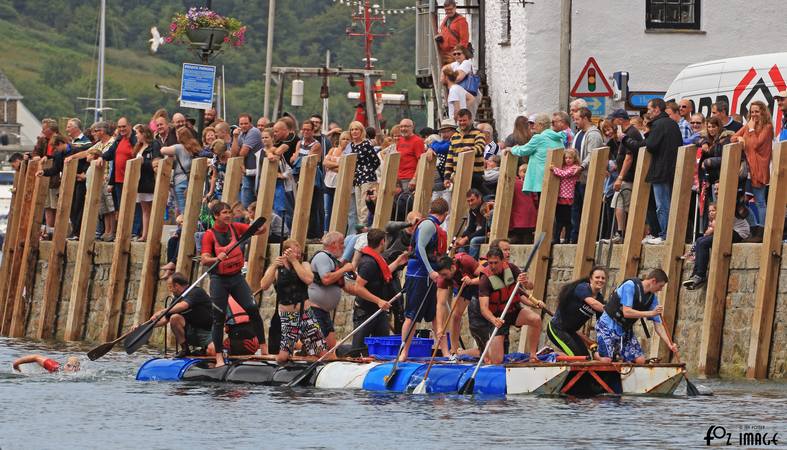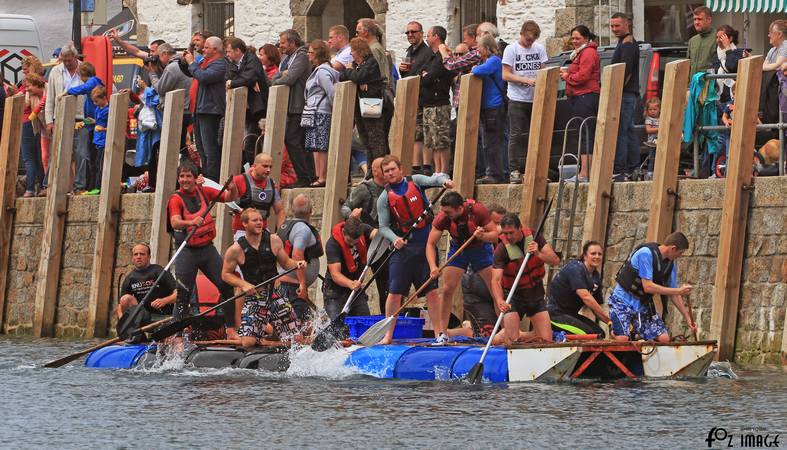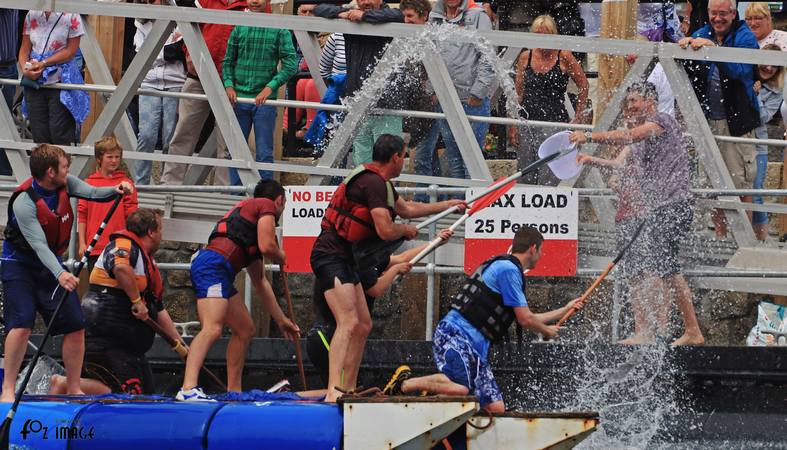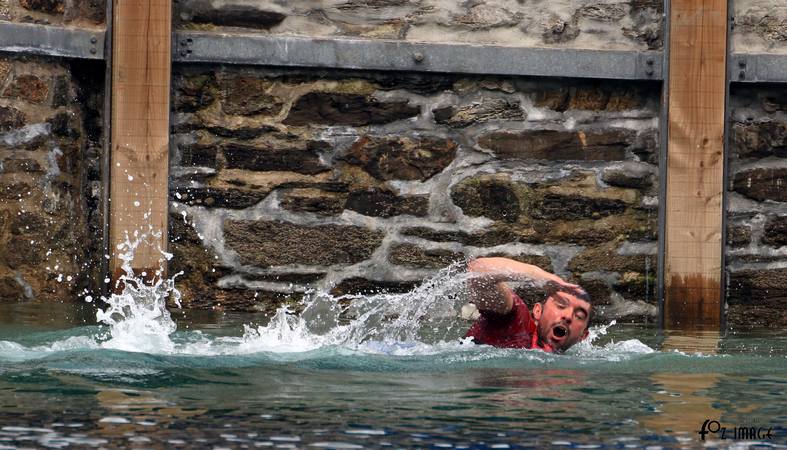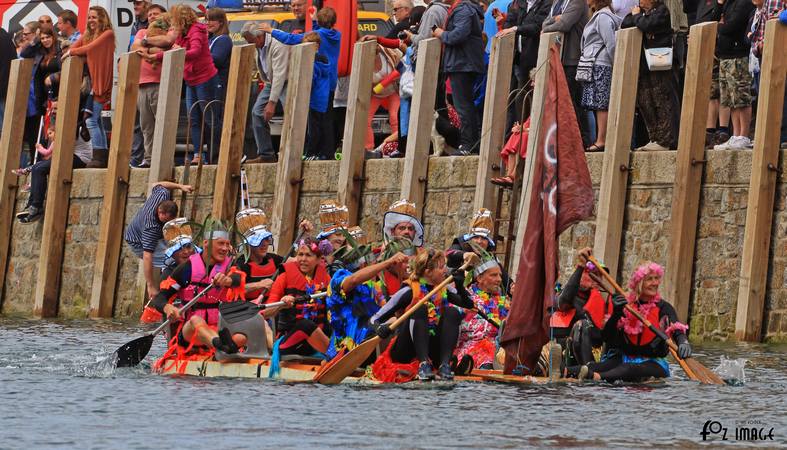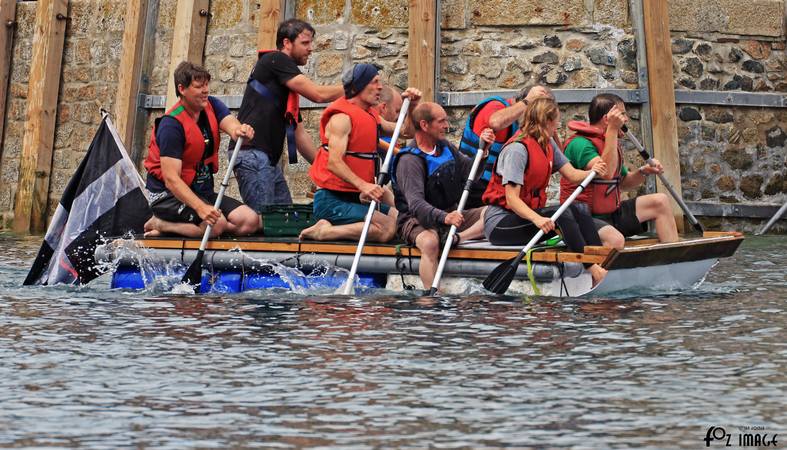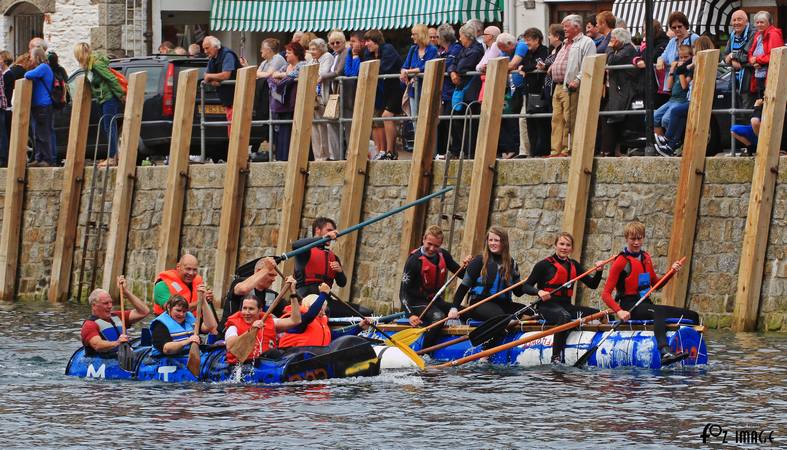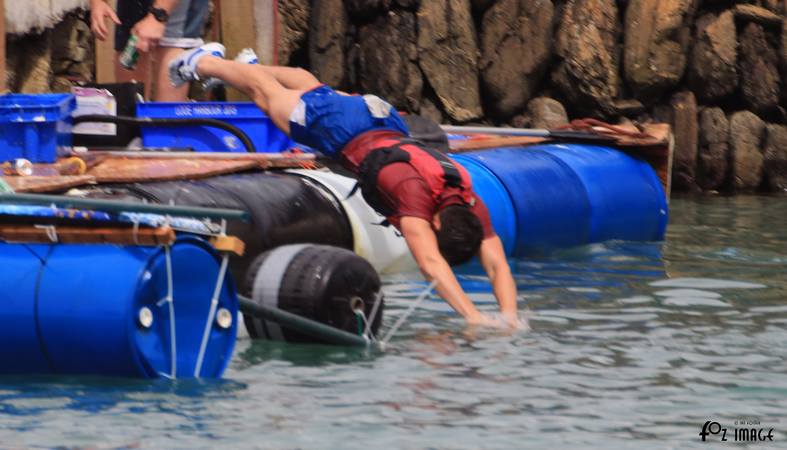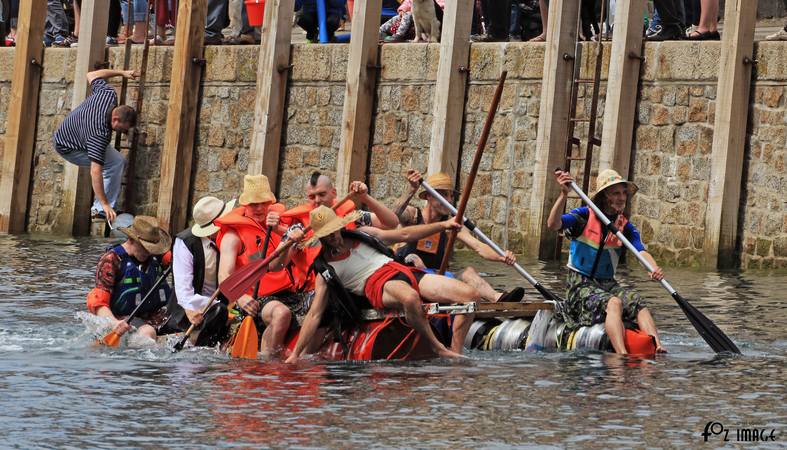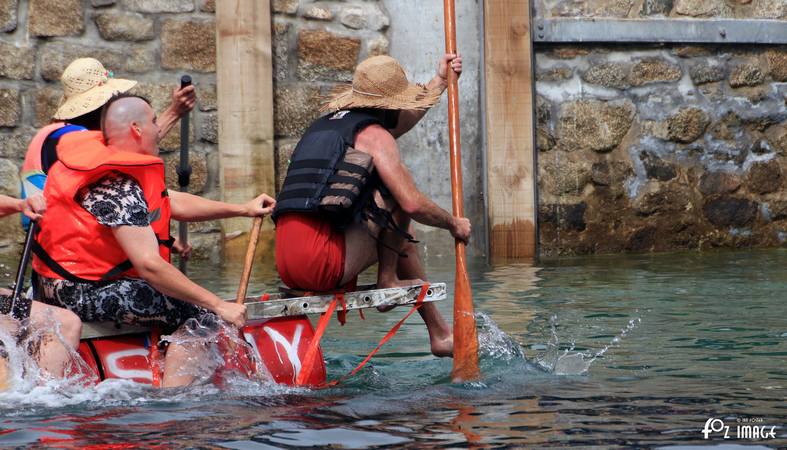 One way to celebrate reaching the finish line!.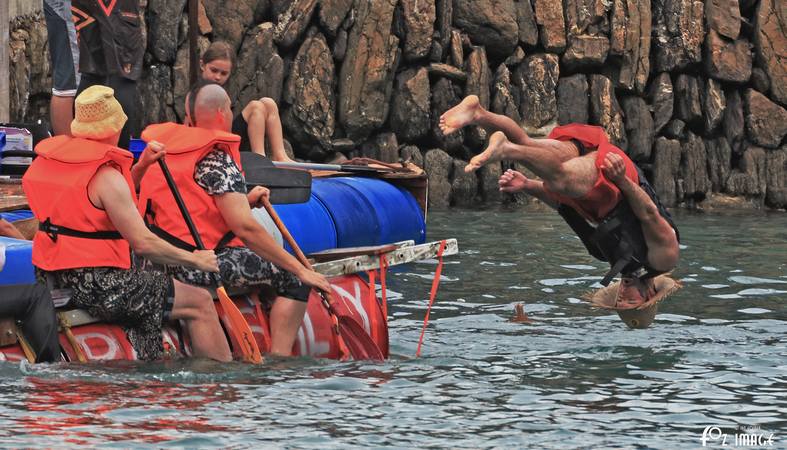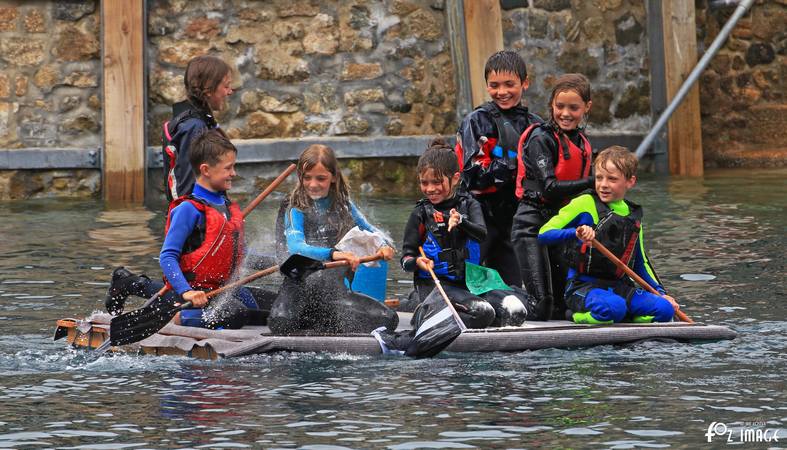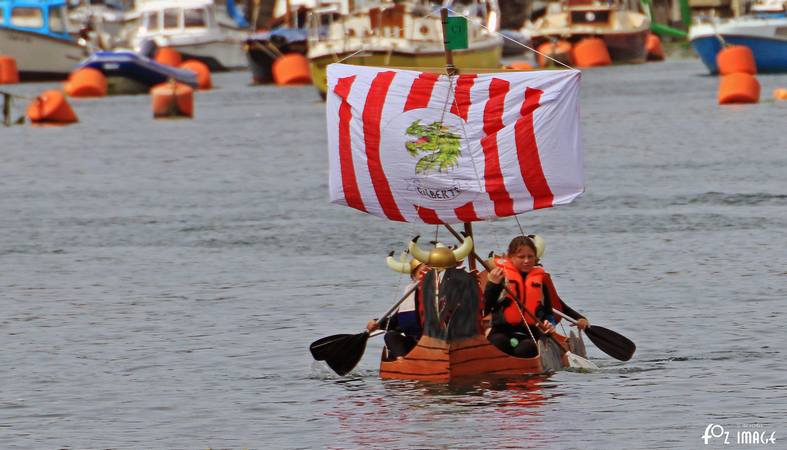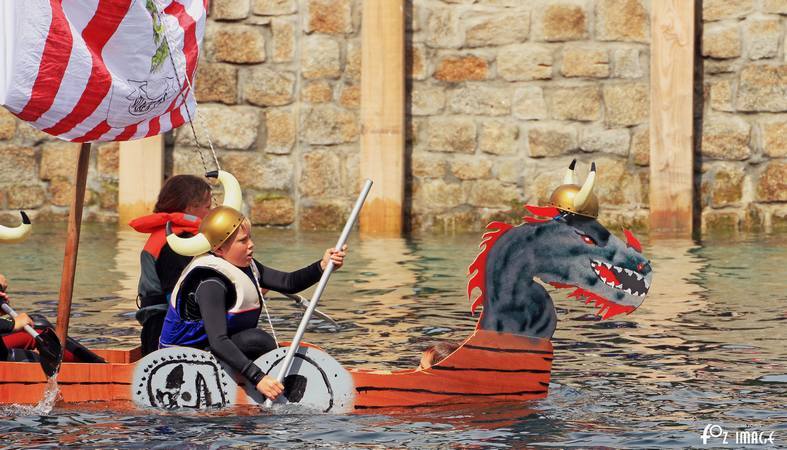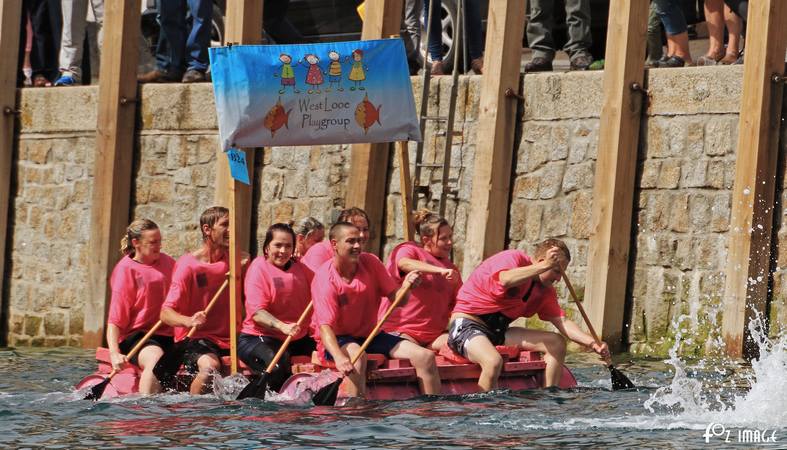 All images © Ian Foster / fozimage