4th January 2017 - Looe RNLI training.
The volunteer crew from Looe Lifeboat Station train on Wednesday evenings.
Tonight both boats were launched and carried out different activities in the cold weather.
First to launch is the Atlantic 85 B-894 'Sheila and Dennis Tongue II'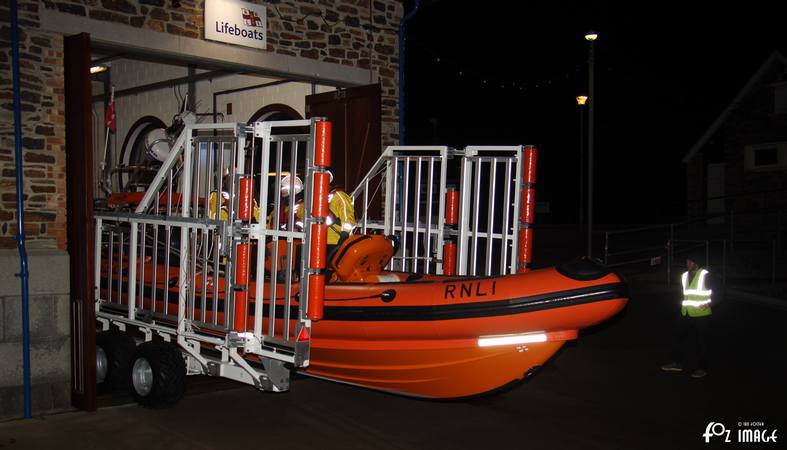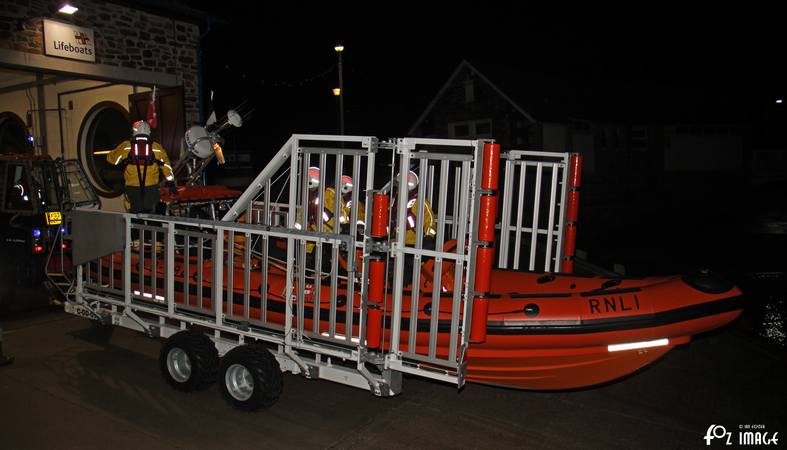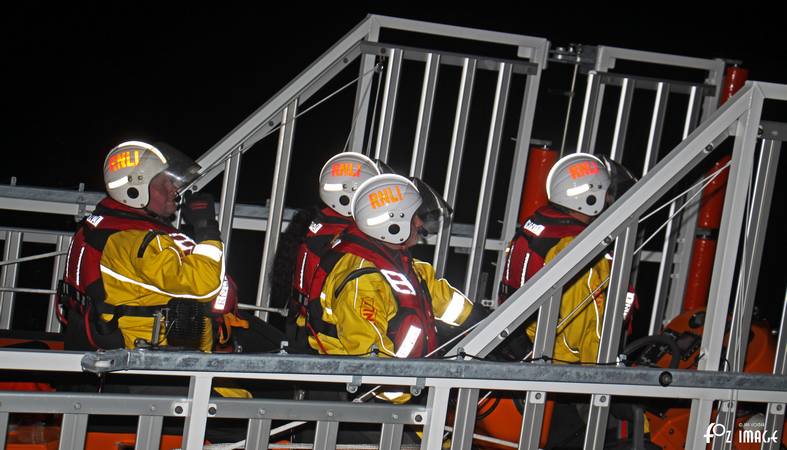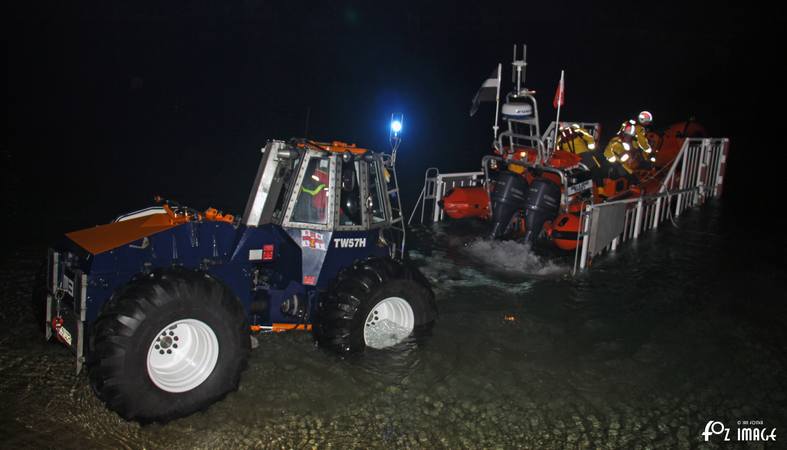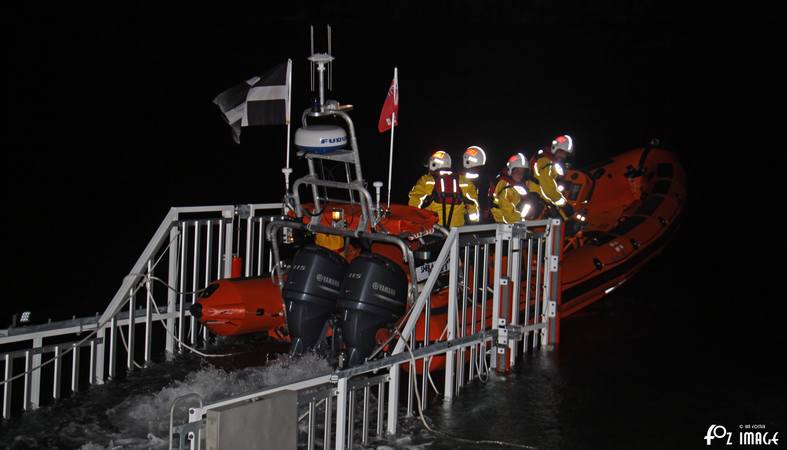 The reflective strips of their lifeboat kit are picked puy by my flashlight.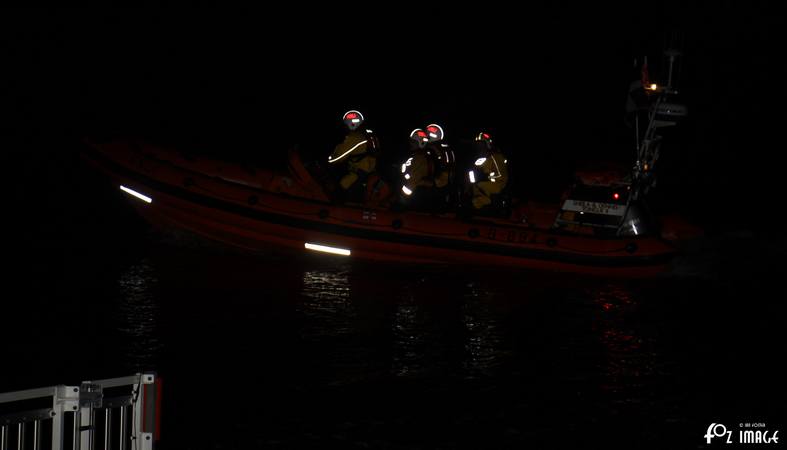 Volunteer crew on the Atlantic 85 tonight are Richard Porter, Victoria Thomas,
Helm David Jackman and Clive Palfrey.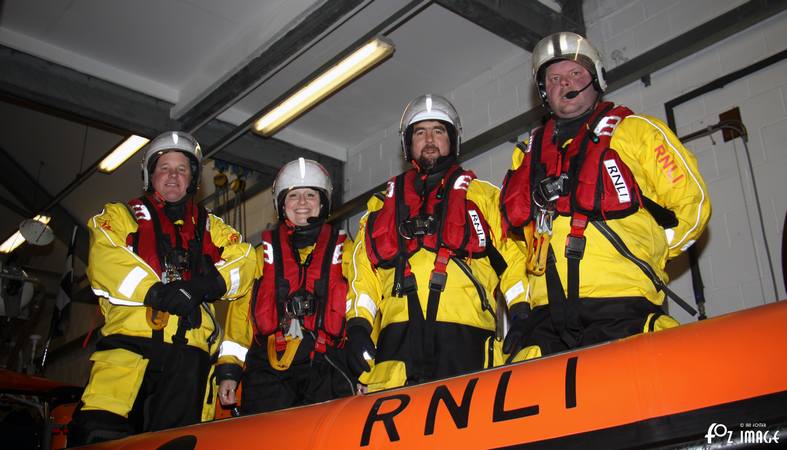 The D class IB1 D-741 'Ollie Naismith' was in looe river practicing slow speed manoeuvres
in confined spaces under looe bridge and around the mooring pontoons.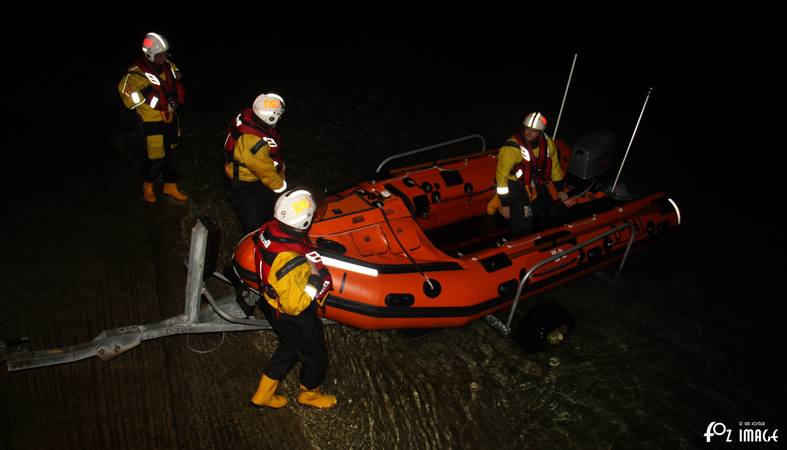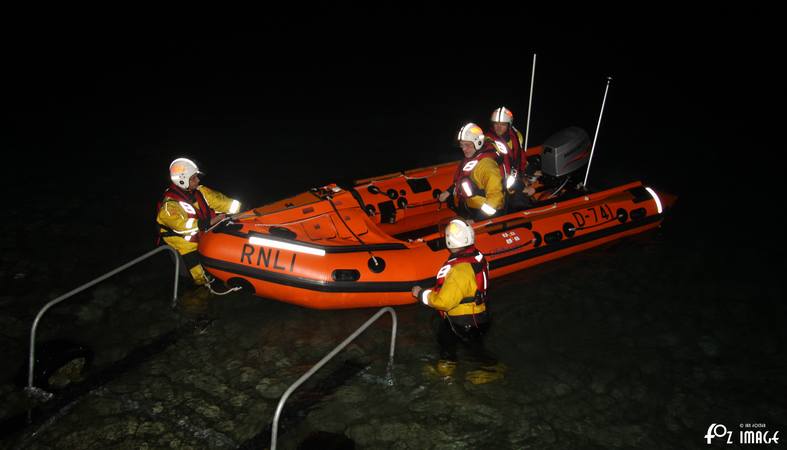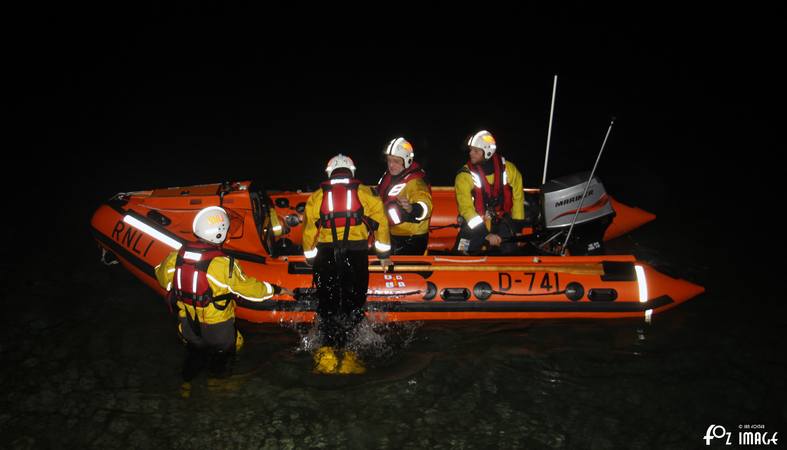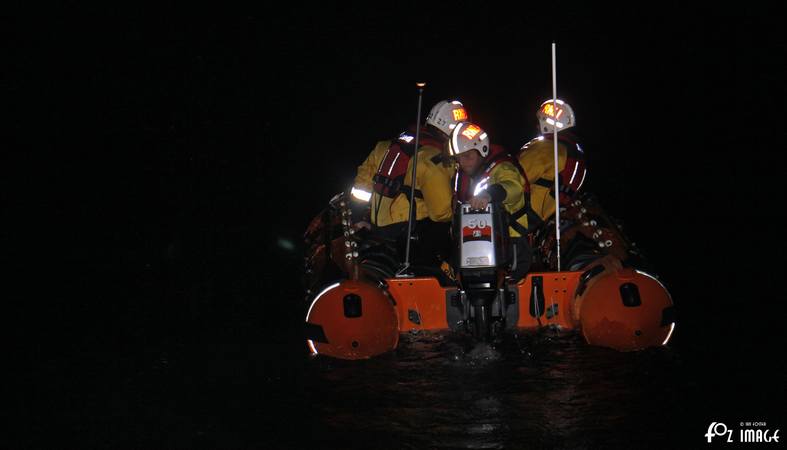 You can find out more about the RNLI and Looe Lifeboats on their websites.


All images © Ian Foster / fozimage