1st January 2017 - Looe RNLI New Year's day dip.
Rain did not deter around 100 intrepid bathers this morning
They were watched by an equal number of spectators lining the beach, seafront and Banjo Pier
for the 5th Annual famous Looe New Year's Day Dip organised by Looe Lifeboat Station.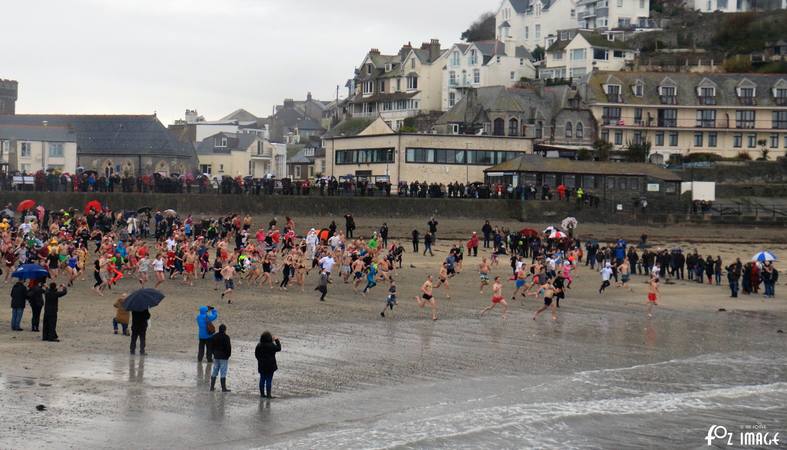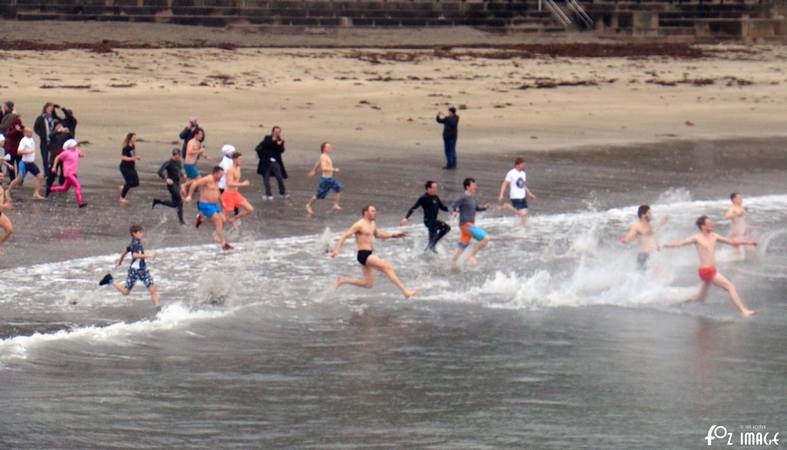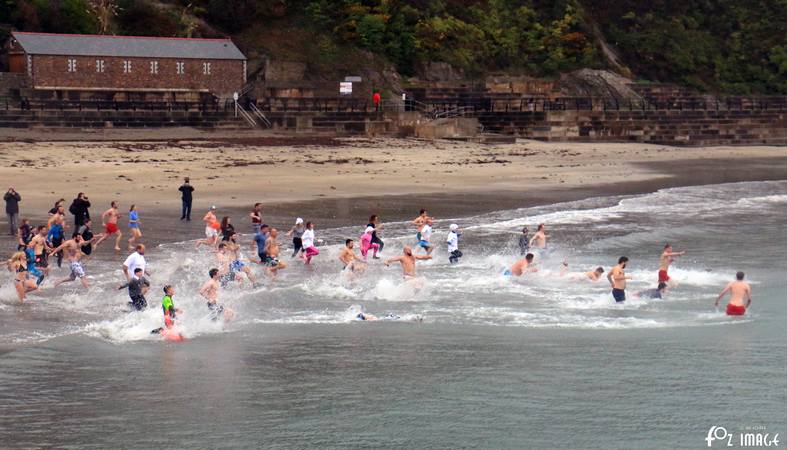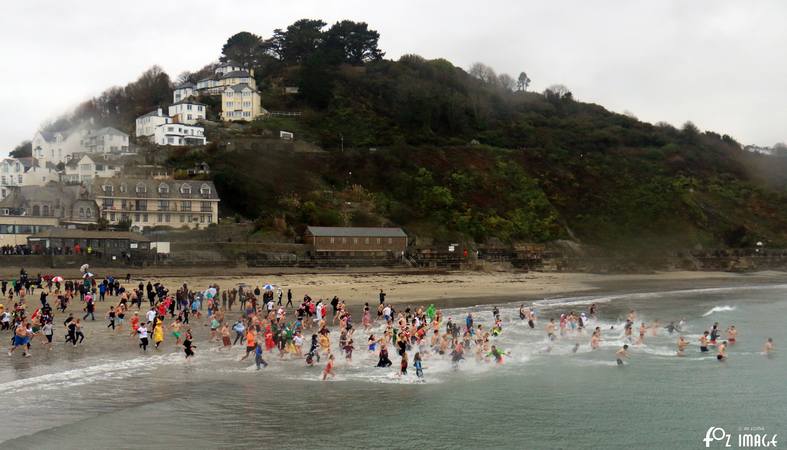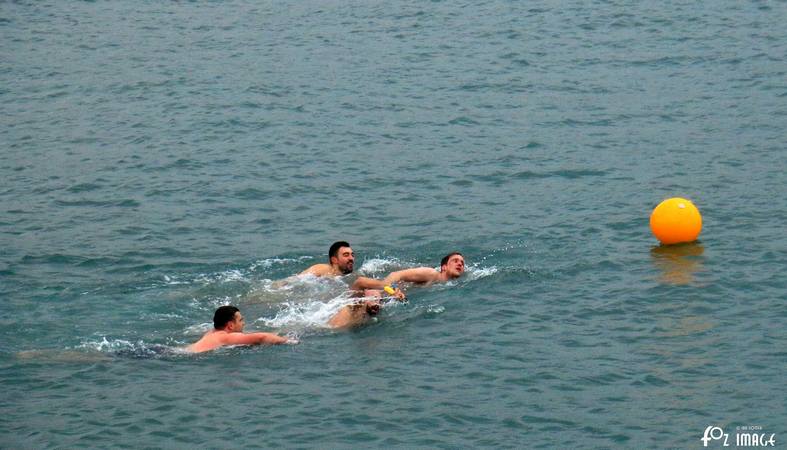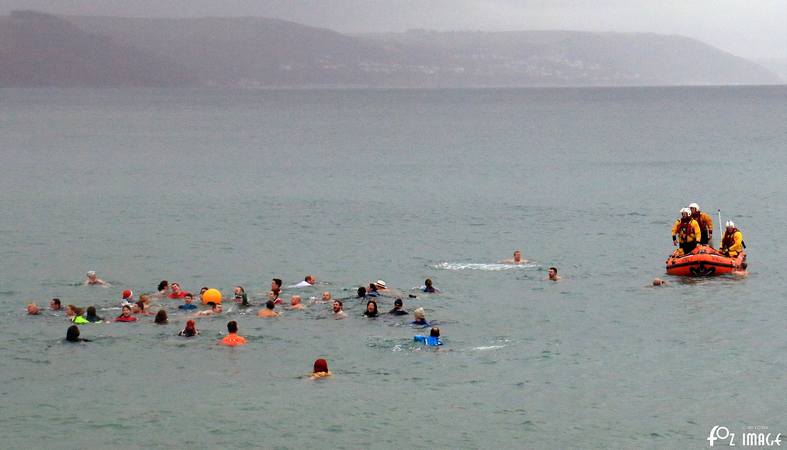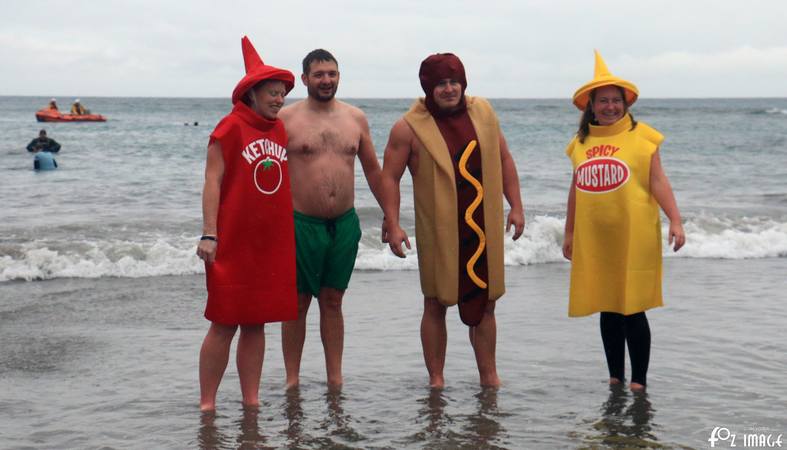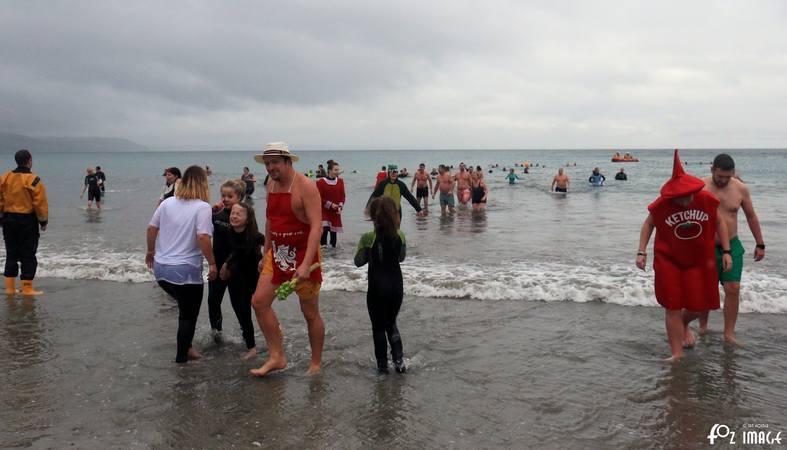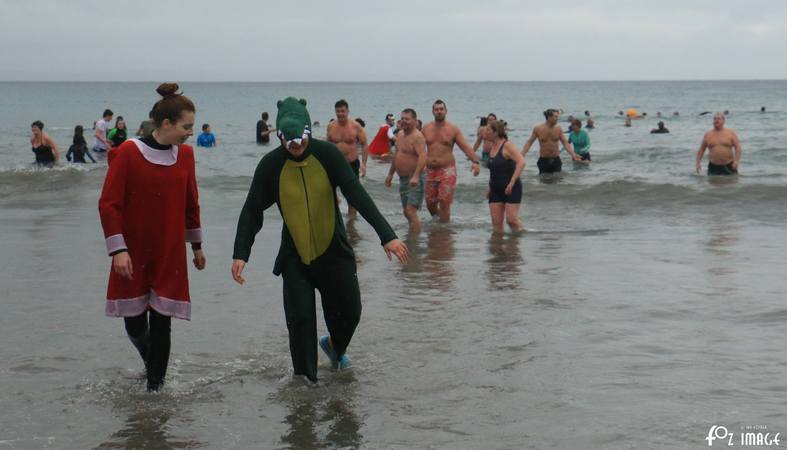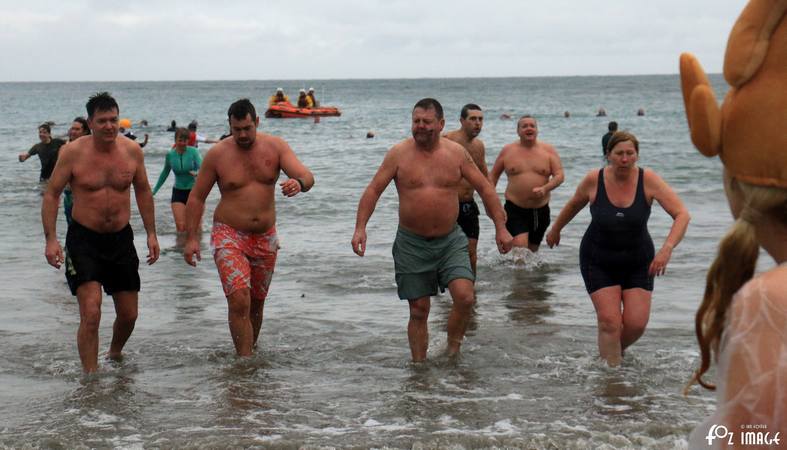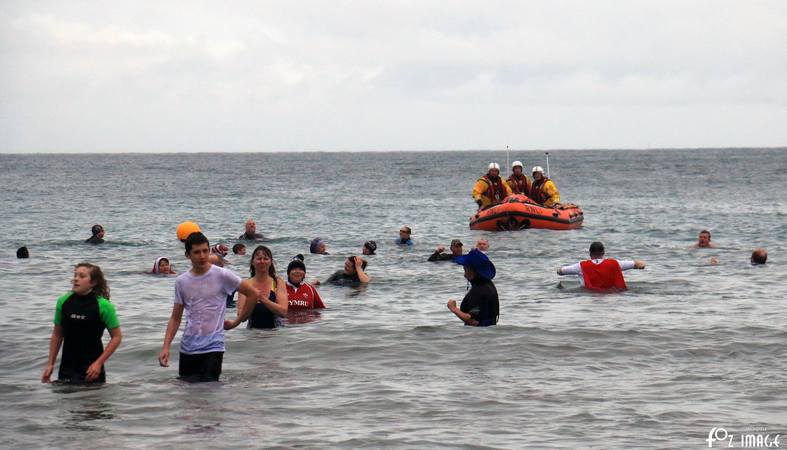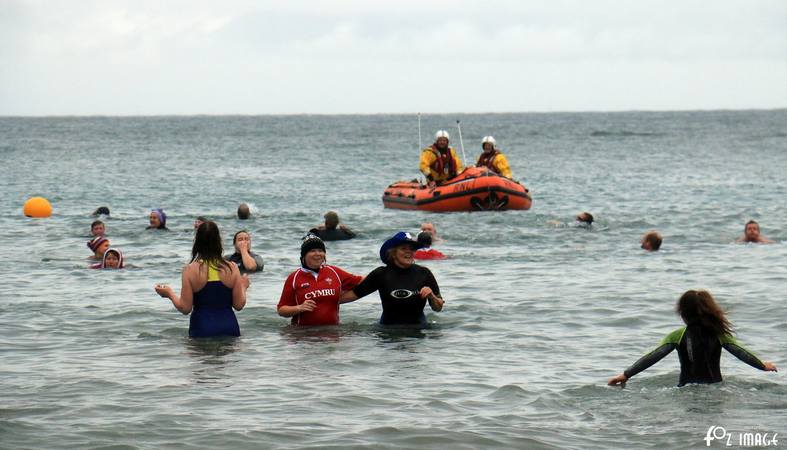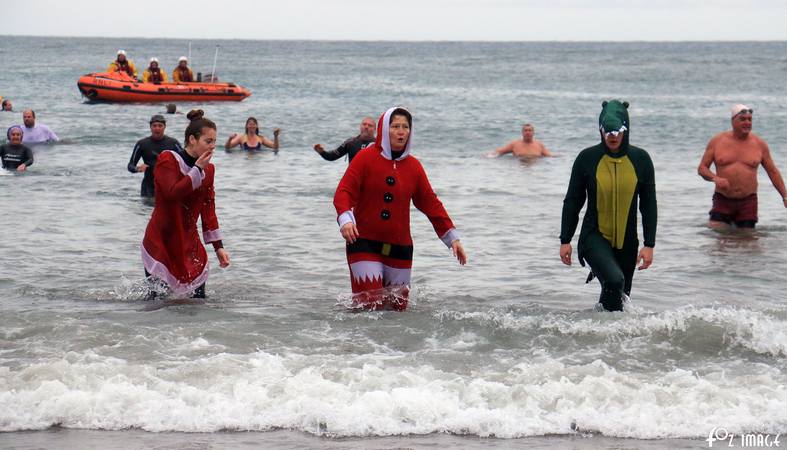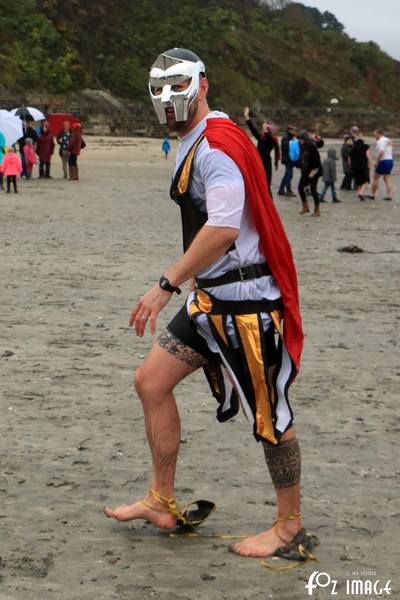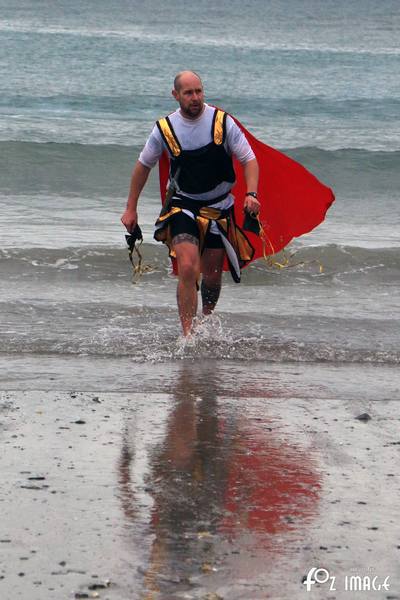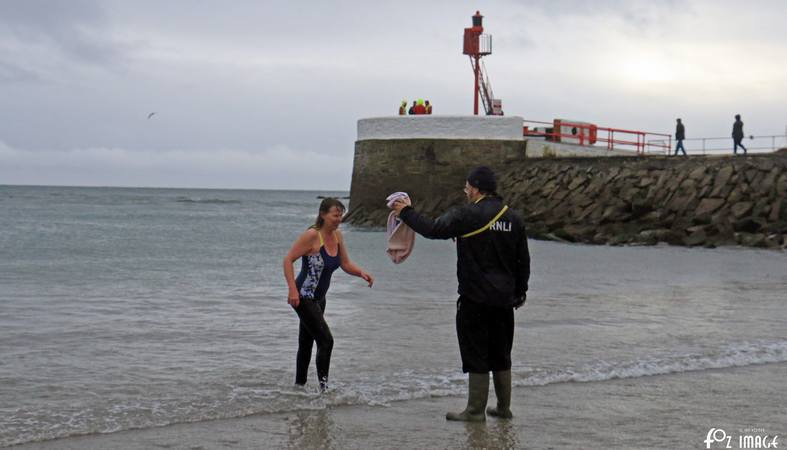 Earlier, the volunteer crew moved the Atlantic 85 lifeboat out onto the slipway.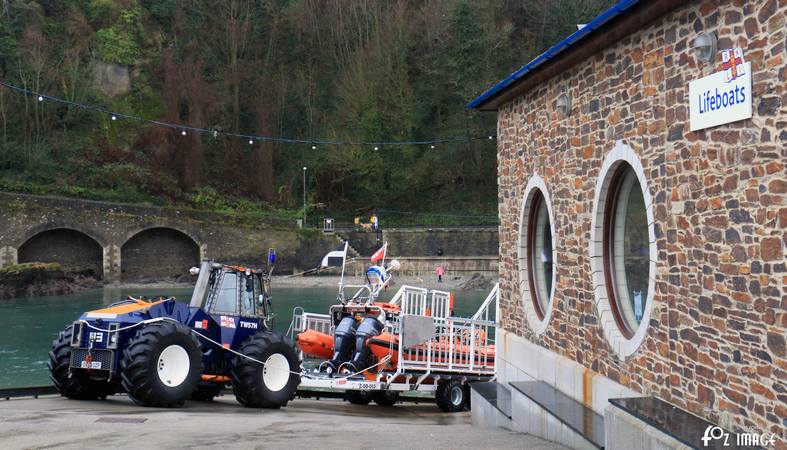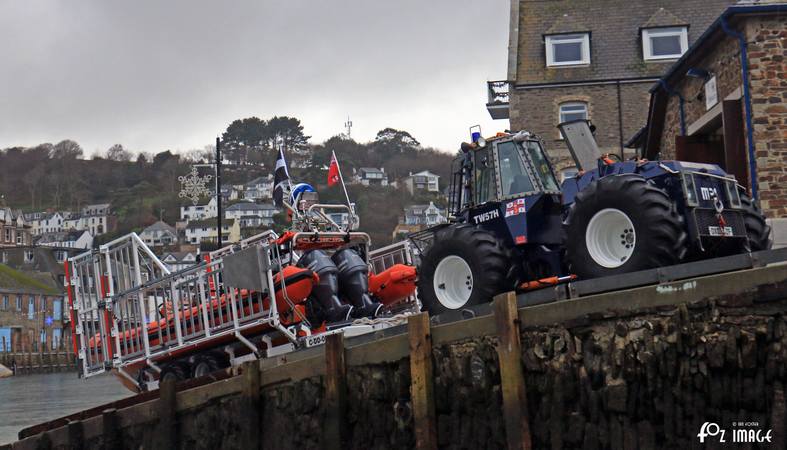 and prepared to launch the D Class ILB as safety boat.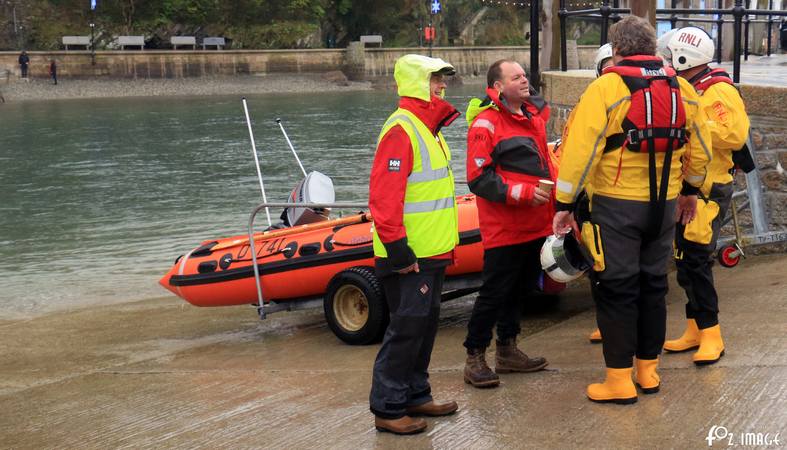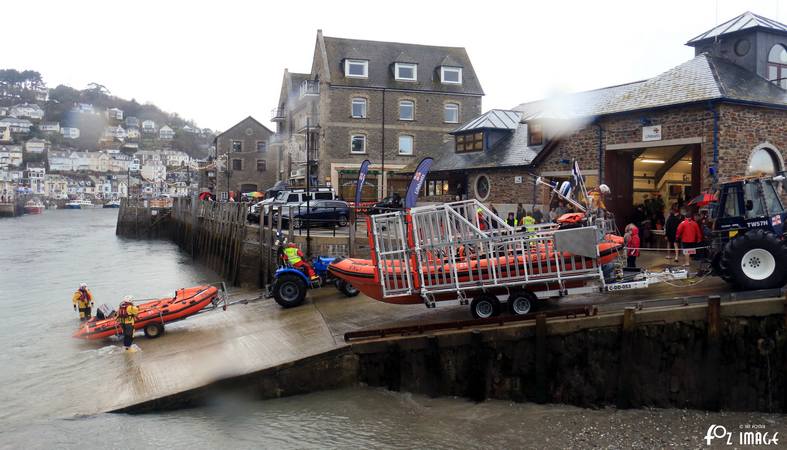 Volunteer crewman and New Year's Day Dip organiser Guy Cooper wades into Looe bay to set one of the marker bouys.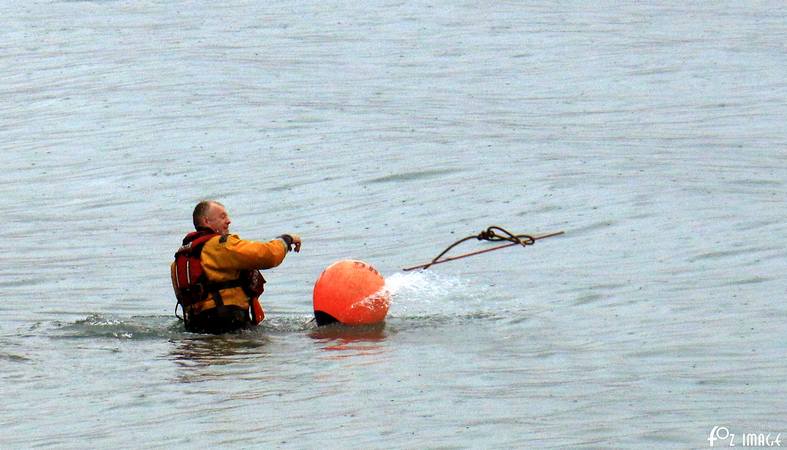 After the dip the marker bouys were recovered.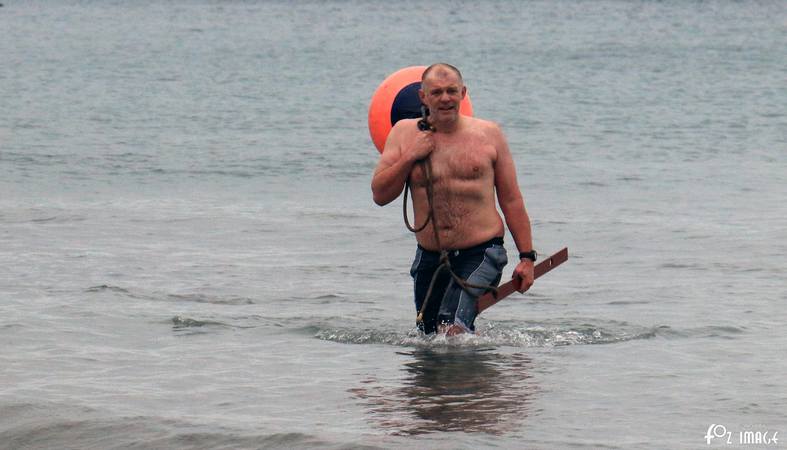 Volunteer Helm Brian Bowdler with crew Richard Porter and David Draper on the D Class ILB D-741 Ollie Naismith.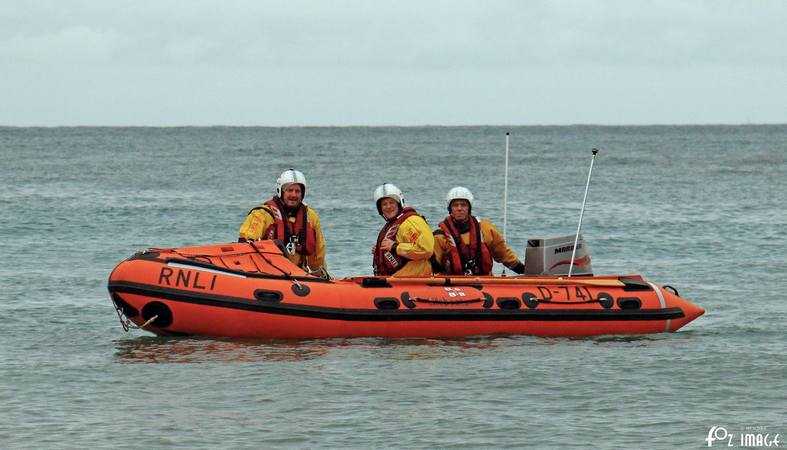 The D Class ILB D-741 Ollie Naismith returns to the boathouse.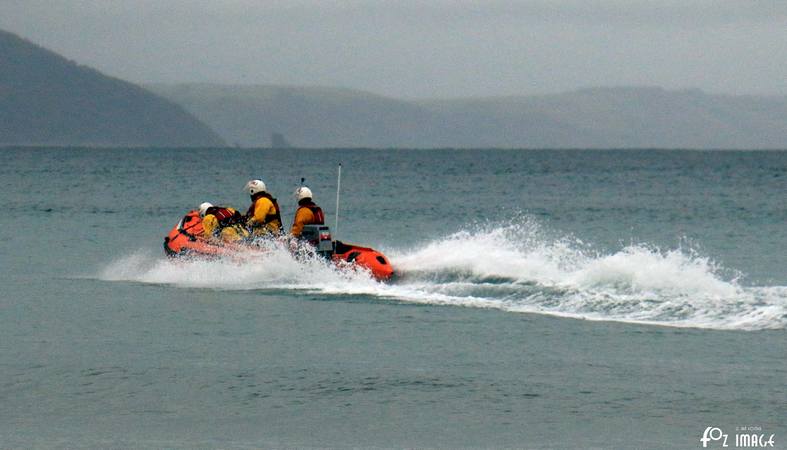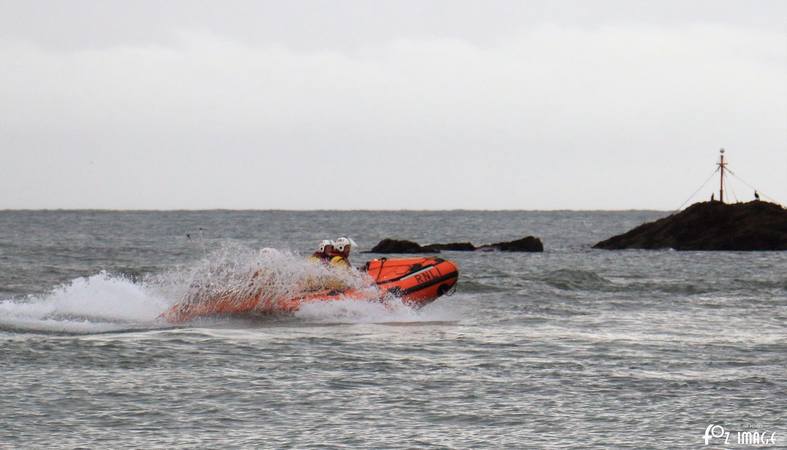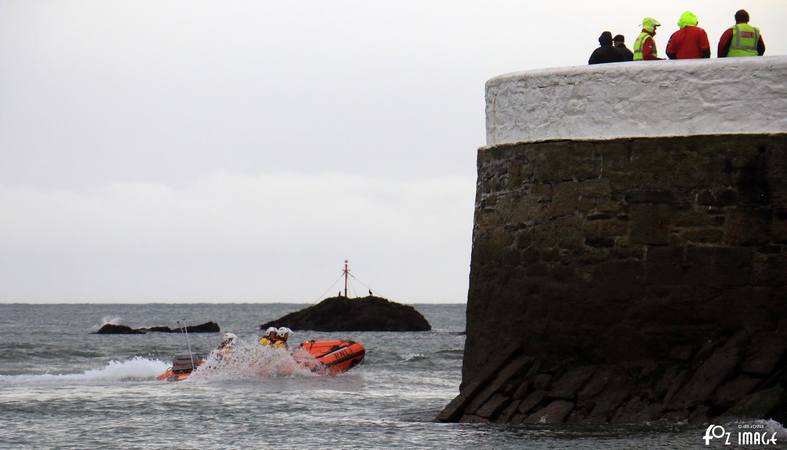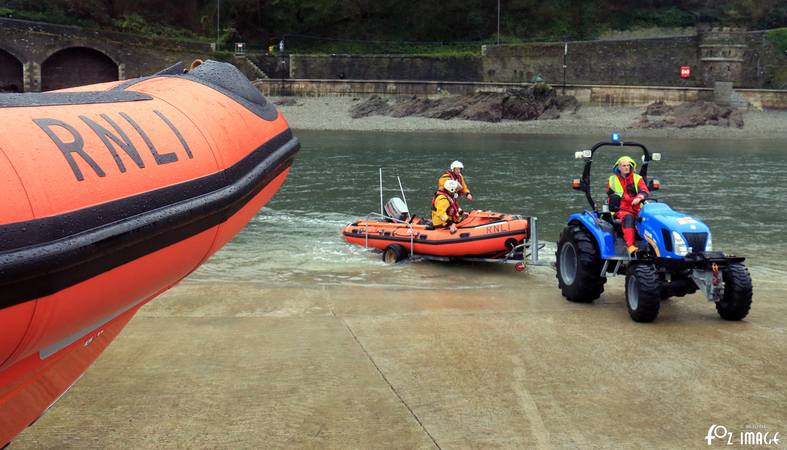 Hot drinks and mince pies in the boathouse afterwards warmed up these brave souls
and the event raised around £850 for Looe Lifeboat funds.
The volunteer crew are never off duty,
Super Heroes (Looe RNLI crew) were seen dashing through the streets of Looe on a shout.
Still in their New Year's fancy dress as Superman, Spiderman, Donald Trump Banana Man and two Black Swans
they were seen by amazed onlookers as they sped on their way to the boathouse.

Following a call the volunteer crews launched the Atlantic 85 Class life boat 'Sheila & Dennis Tongue II' at 0050hrs New Year's Day.
This was in response to a report of four red flares fired between Hannafore, West Looe, and Looe Island
A search was made of the area along with the Looe Coastguard team.
Nothing was found and the lifeboat stood down at 0145 hrs.

You can find out more about the RNLI and Looe Lifeboats on their websites.


All images © Ian Foster / fozimage