30th September 2015 - Jack Lowe's Lifeboat station project visits Looe RNLI.
Looe RNLI lifeboat crew photograph.
At each station Jack plans to take three images, one of the view from the boathouse,
one of the senior crewmen and one of the whole crew.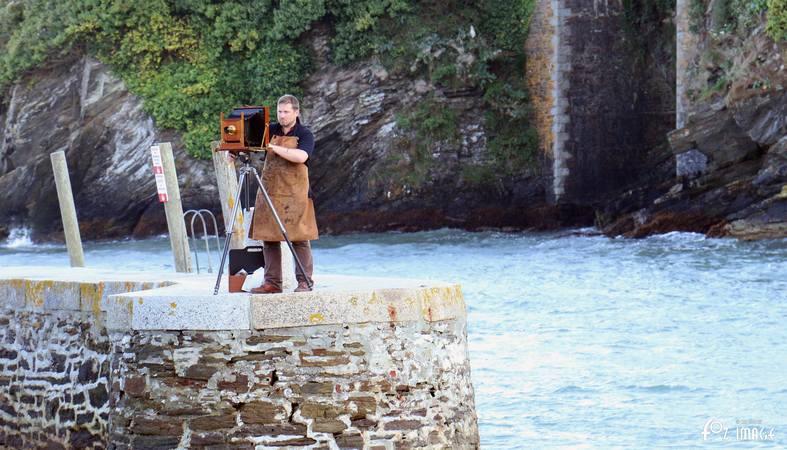 Jack sets up his camera on little pier as the majority of the crew assemble on the slipway.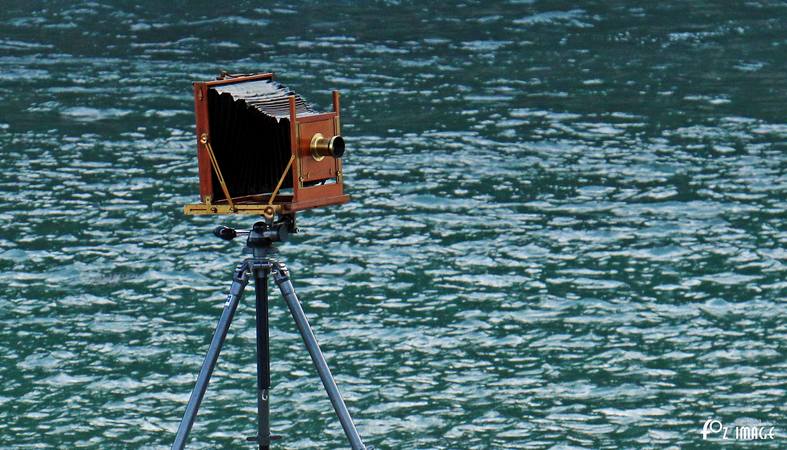 Jack Lowe loads the glass plate into the camera as the crew pose for his photograph.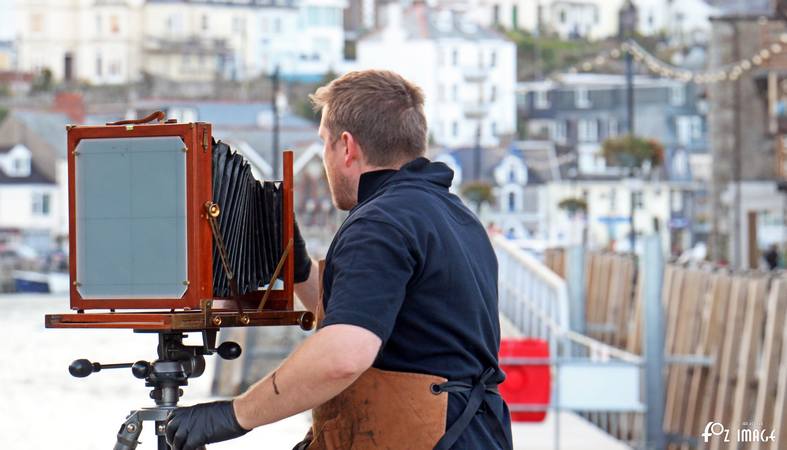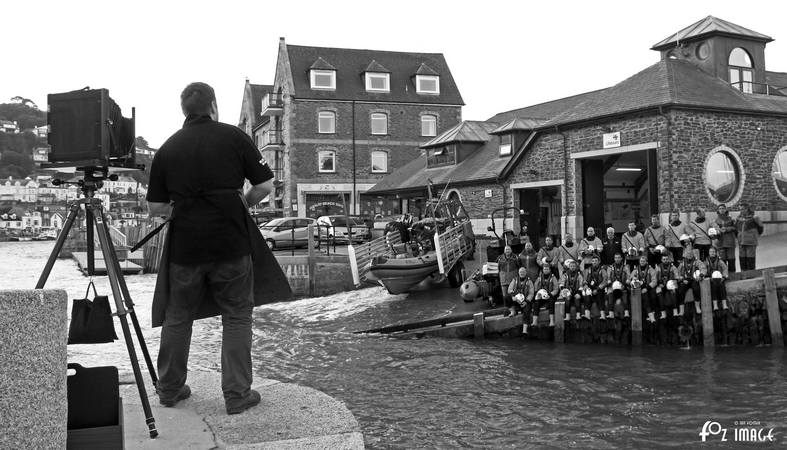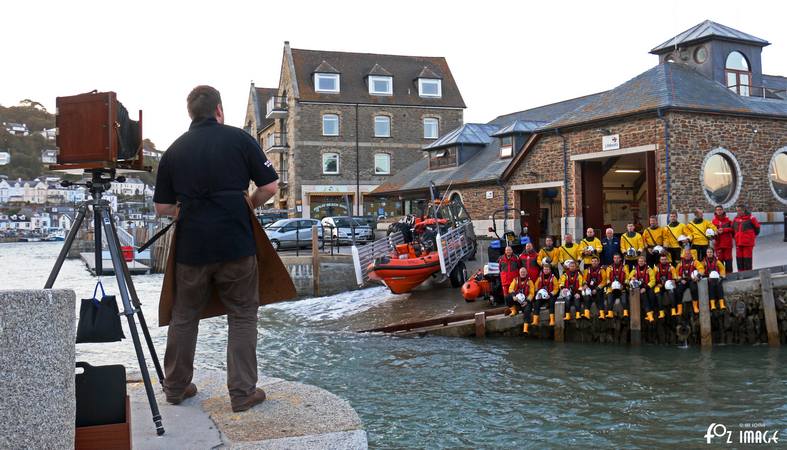 Jack and the crew watch the image develop on the glass plate.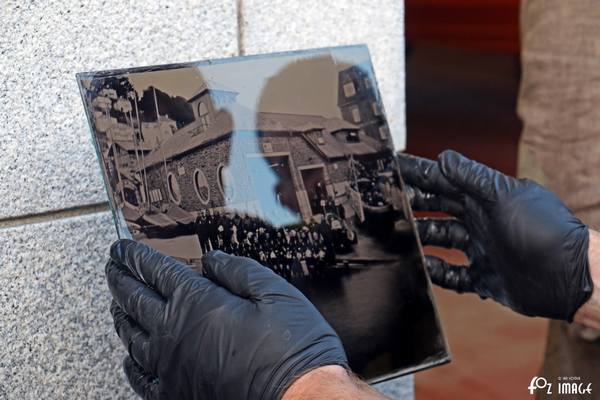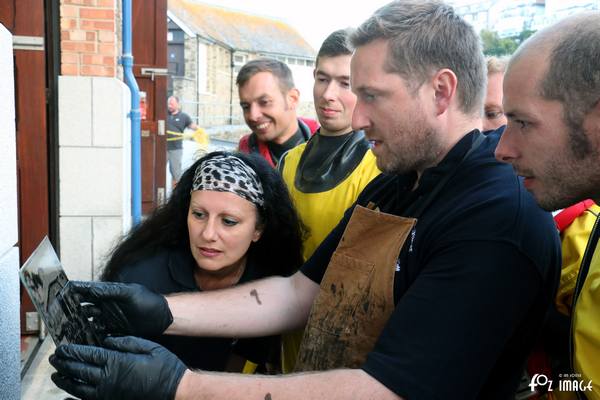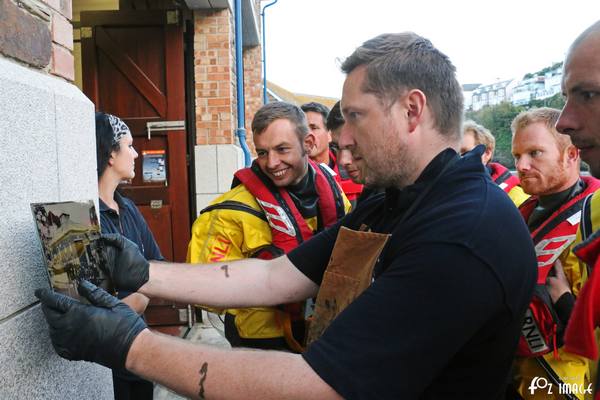 You can find out more about Jack Lowe and his Lifeboat Station project on this website.
You can find out more about the RNLI and Looe Lifeboats on their websites.


All images © Ian Foster / fozimage