11th September 2011 - America's Cup World Series - Plymouth - Race Day 2 - Peliminaries.
The second day of racing is a single fleet race over nine marks, followed by another AC500 speed trial.
The fleet race has been bought forward 2 hours due to high winds from the tail end of huricane Katia expected later in the day.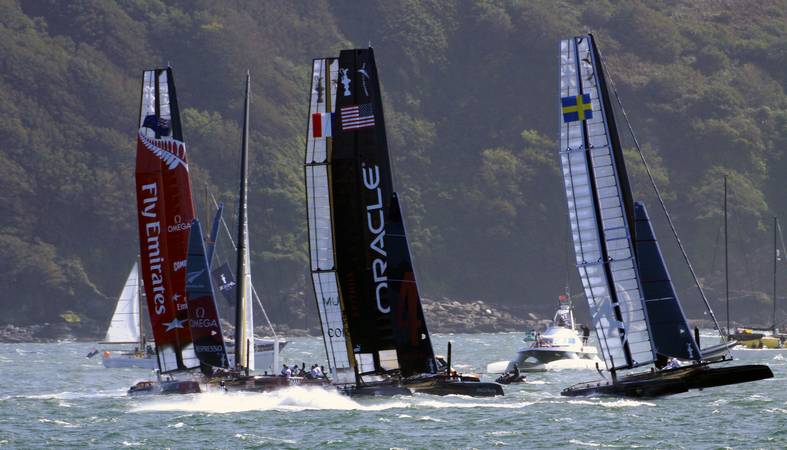 Challenging conditions with 30 knot gale force winds face the competitors, even before they get to the start line.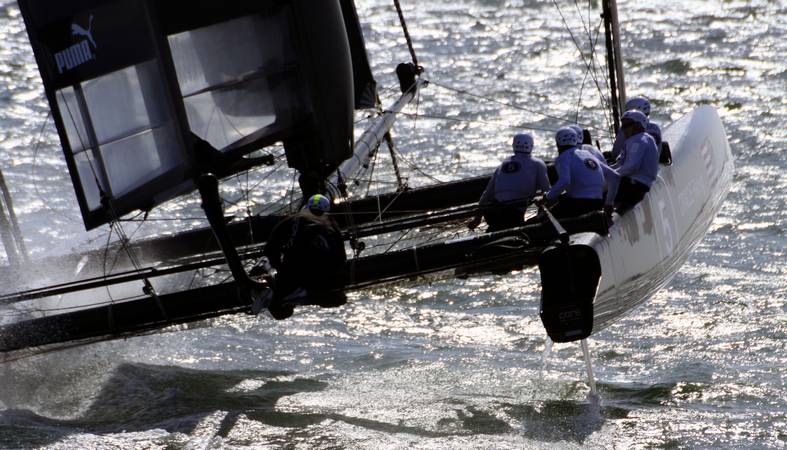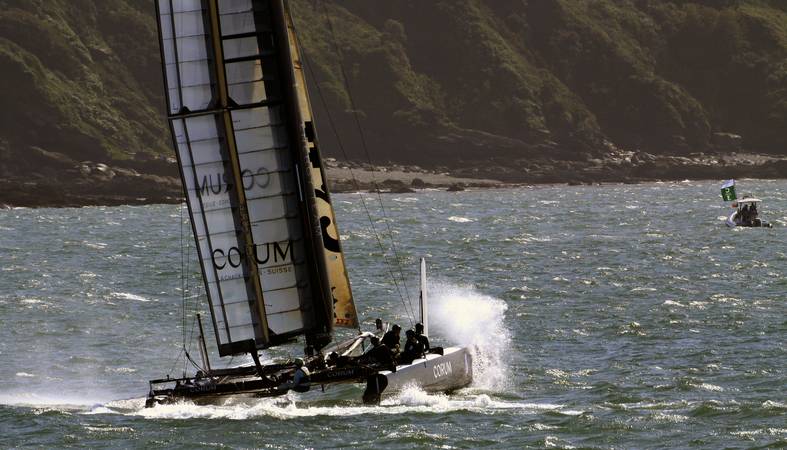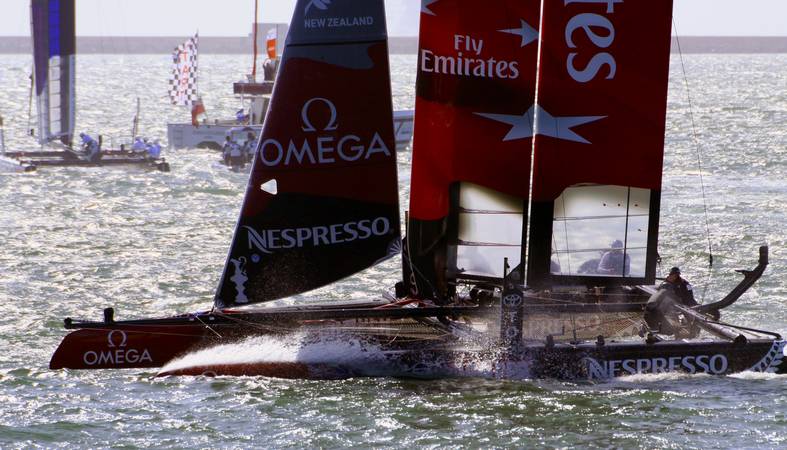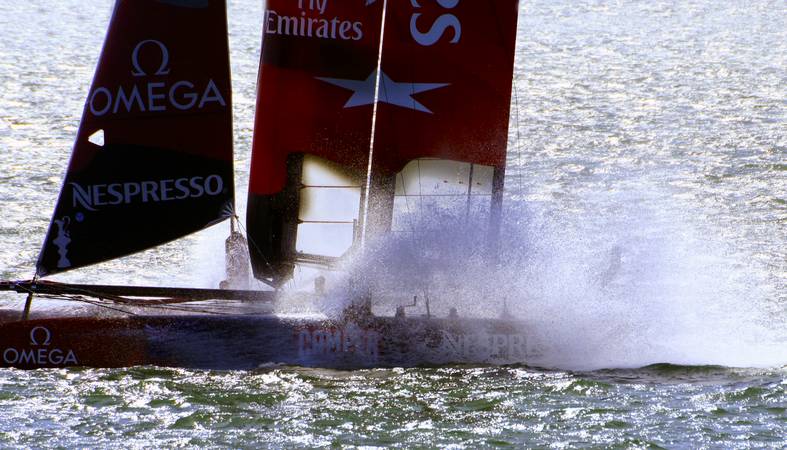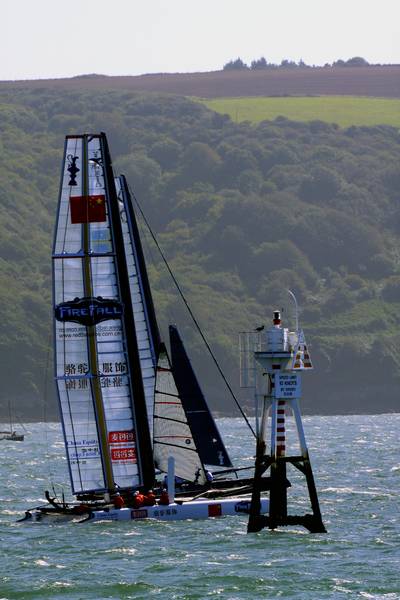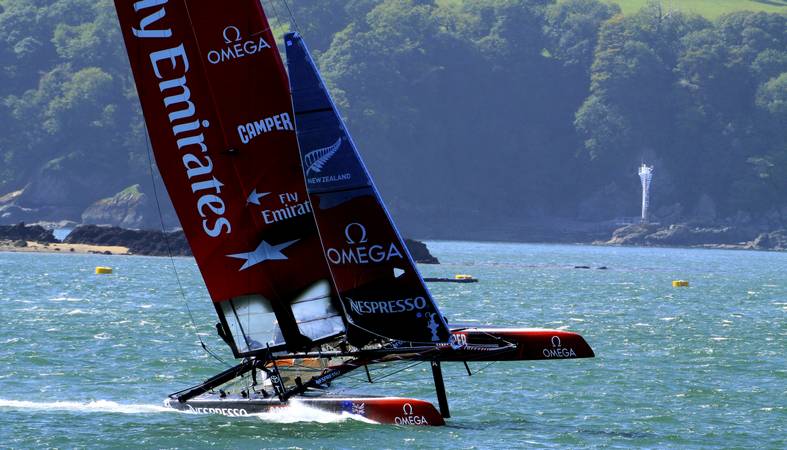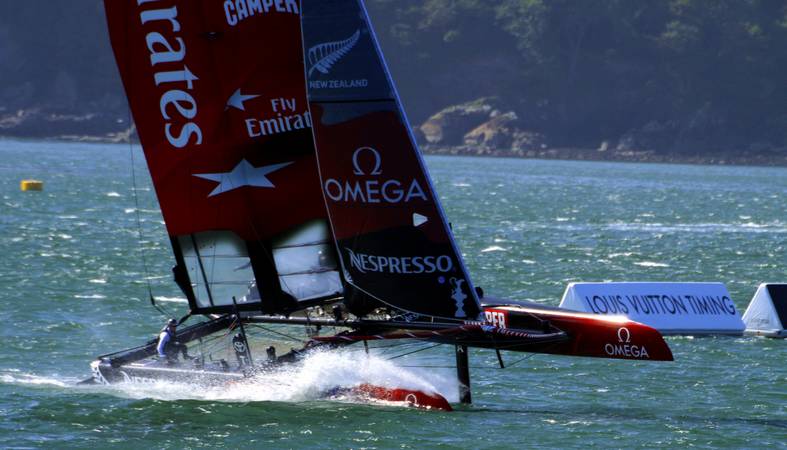 The 4th Fleet race starts.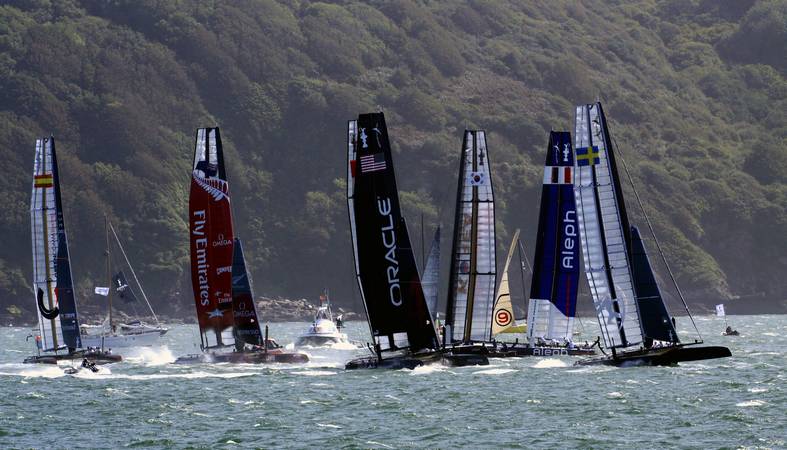 The ac45's turn at the first mark.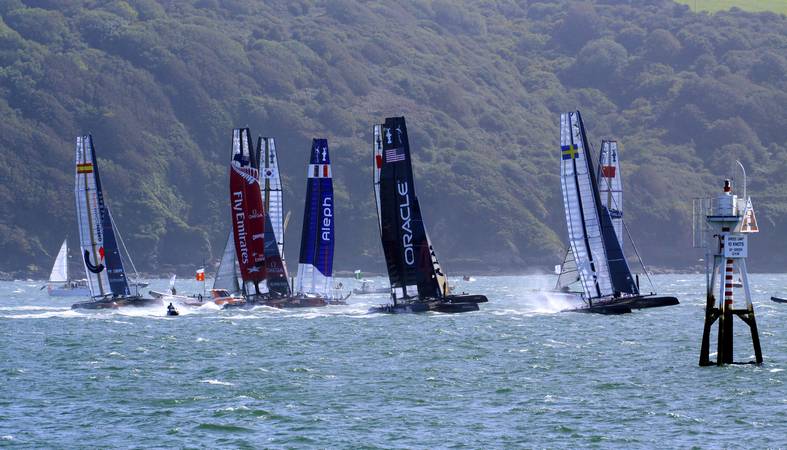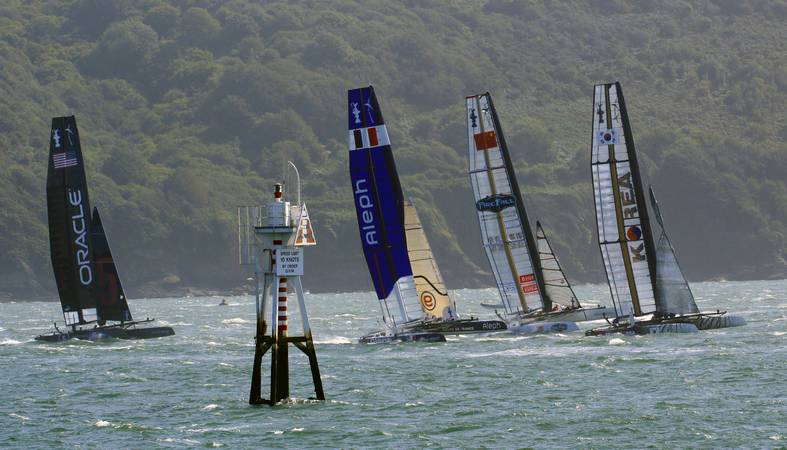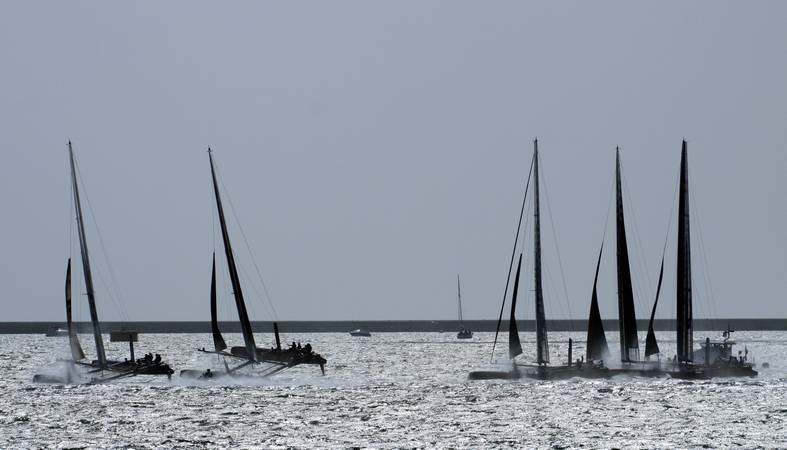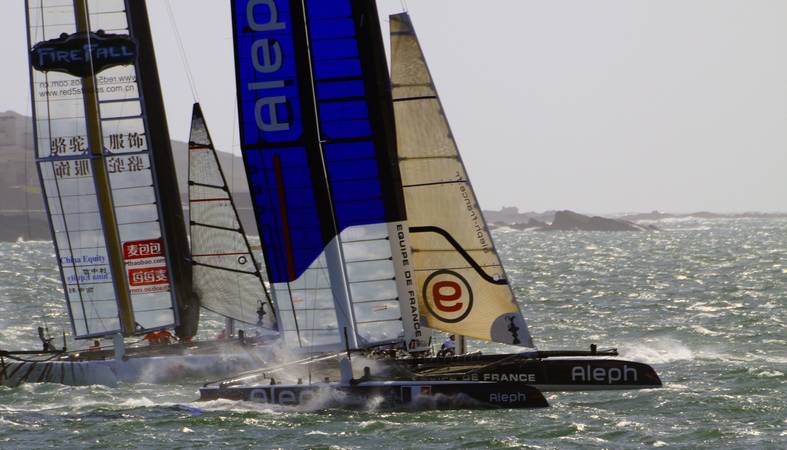 The Sweedish team Artimis racing had to retire with damage to their wing sail.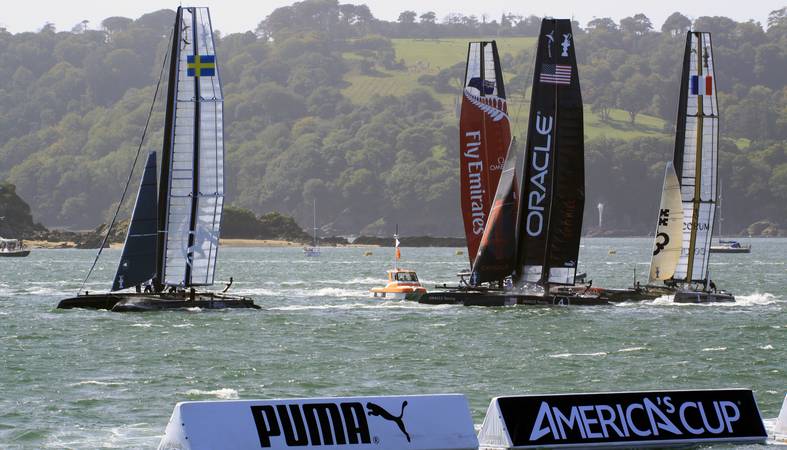 Close to the hoe, approaching the third mark, Aleph Equipe de France ploughs into the waves nose first and joins the capsize club.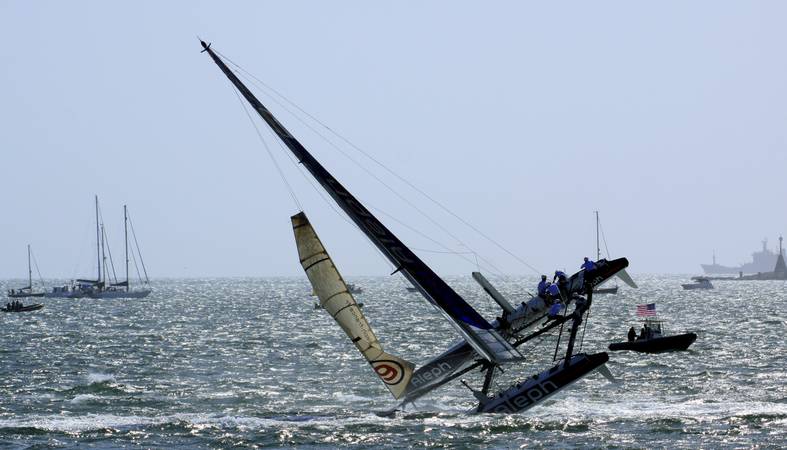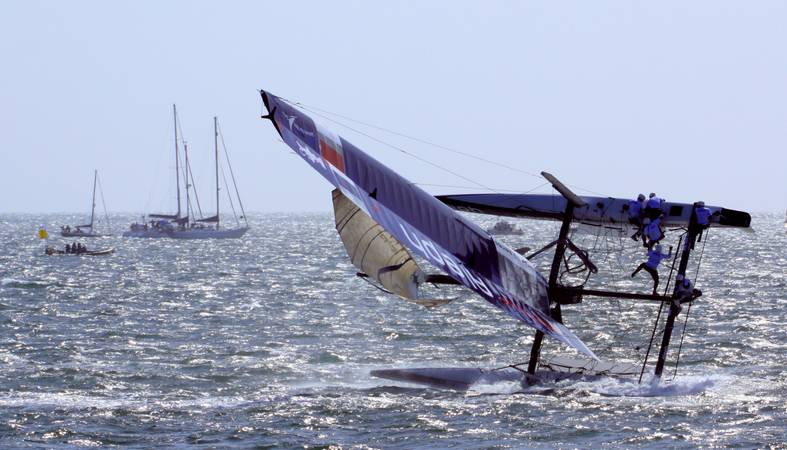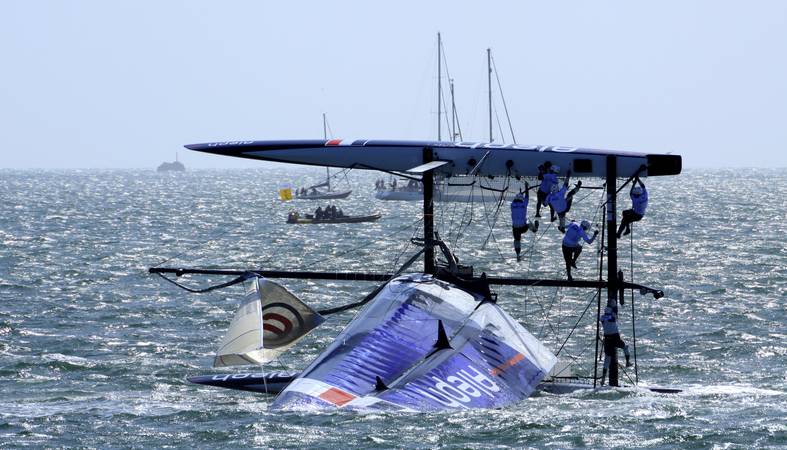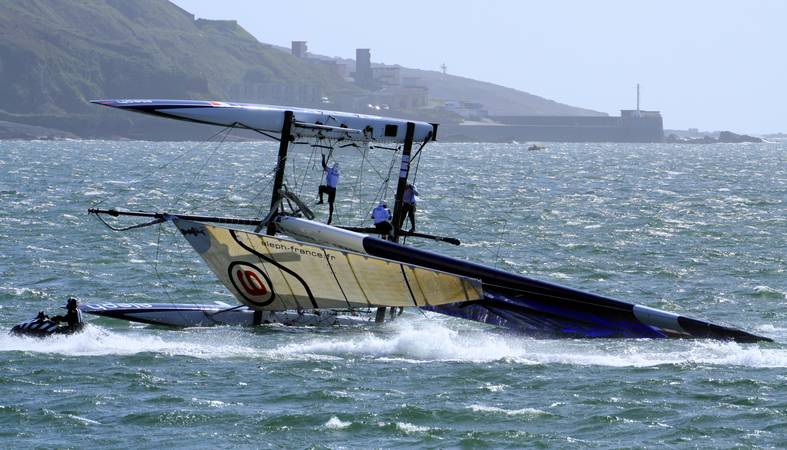 The crew hang on to the netting.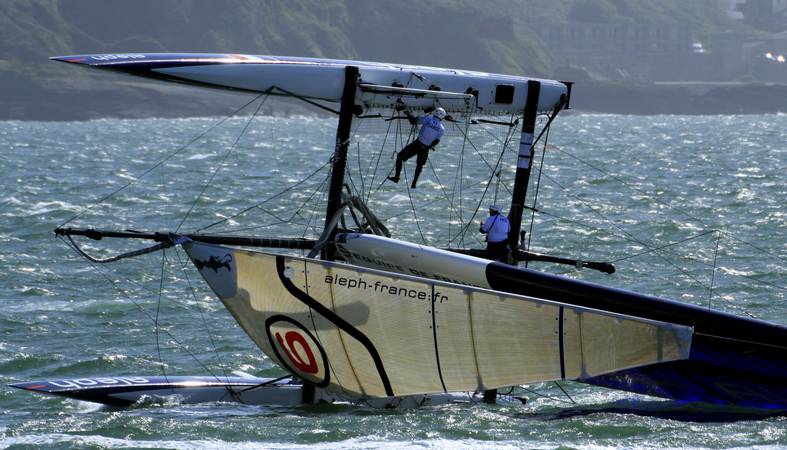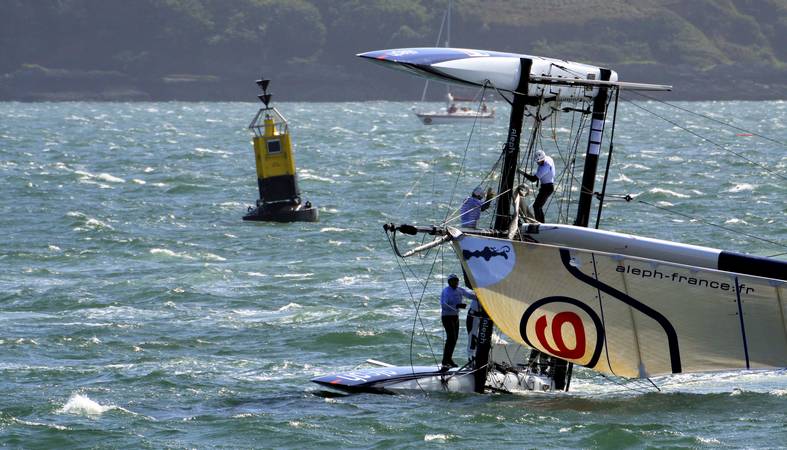 The strong winds drive Aleph closer to the rocks as the safety boats try to get a line aboard.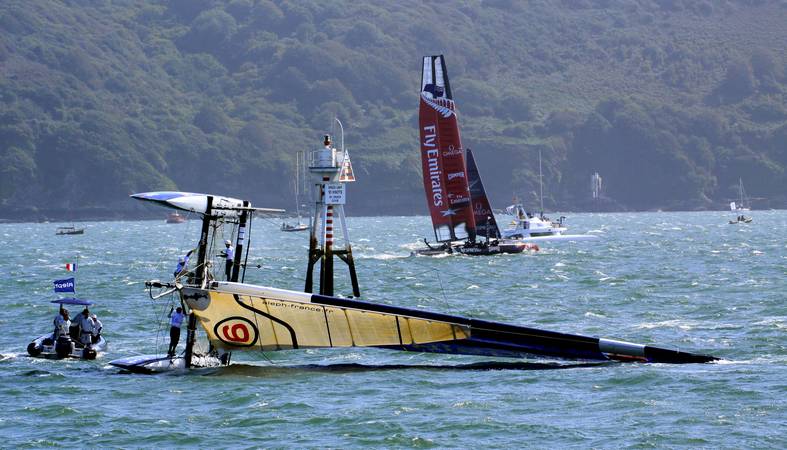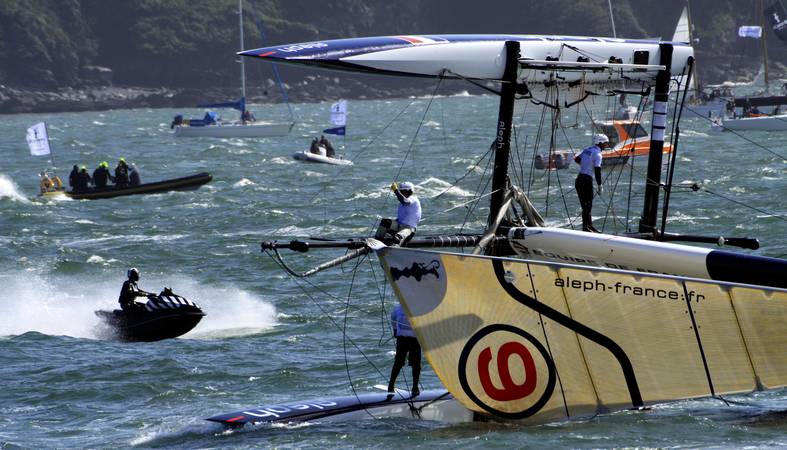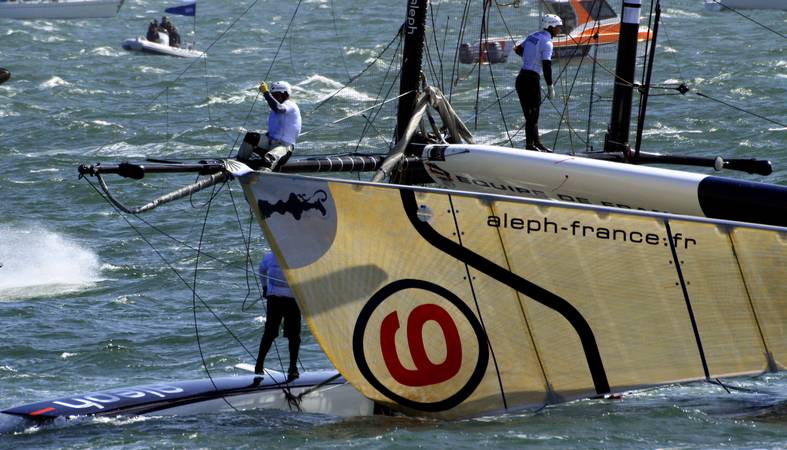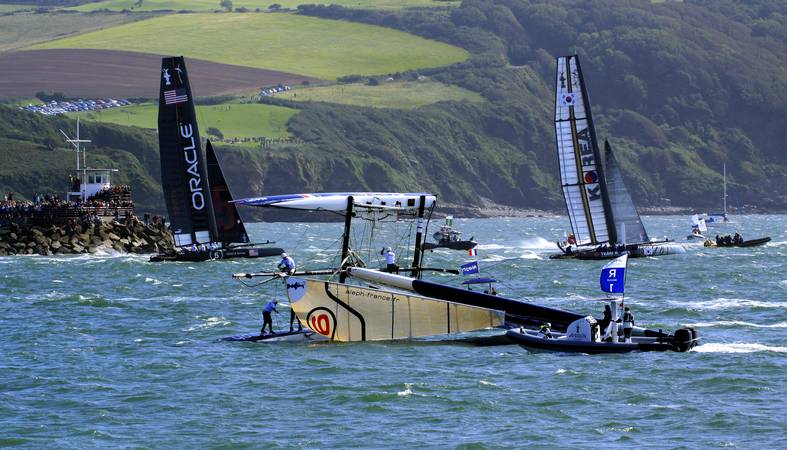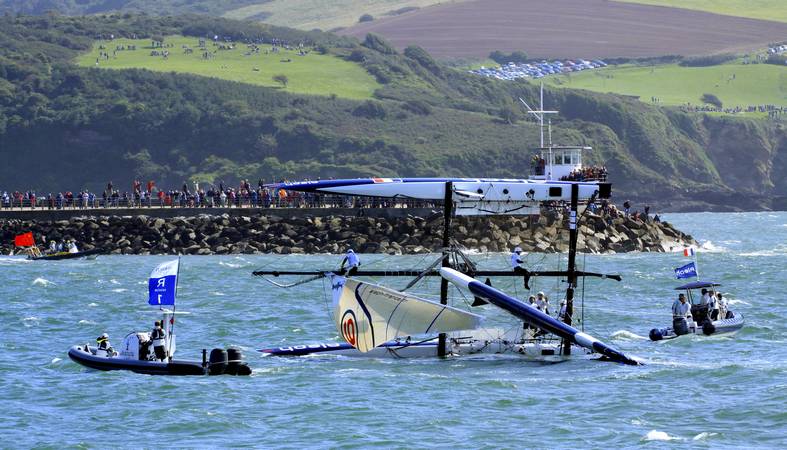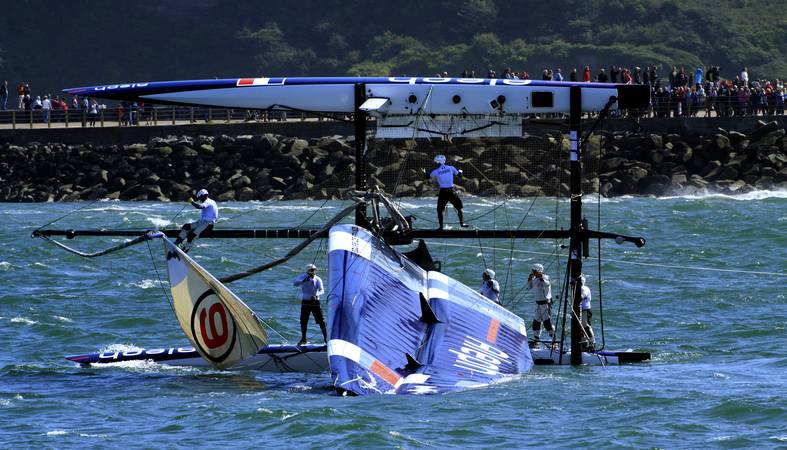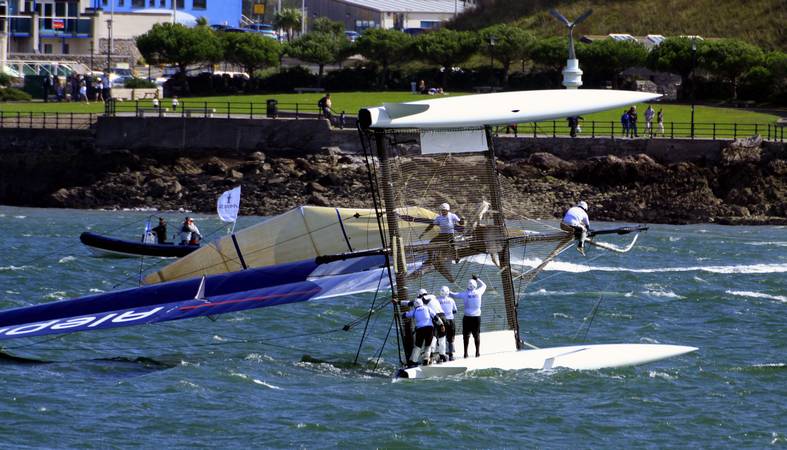 Eventually the safety / rescue teams right Aleph.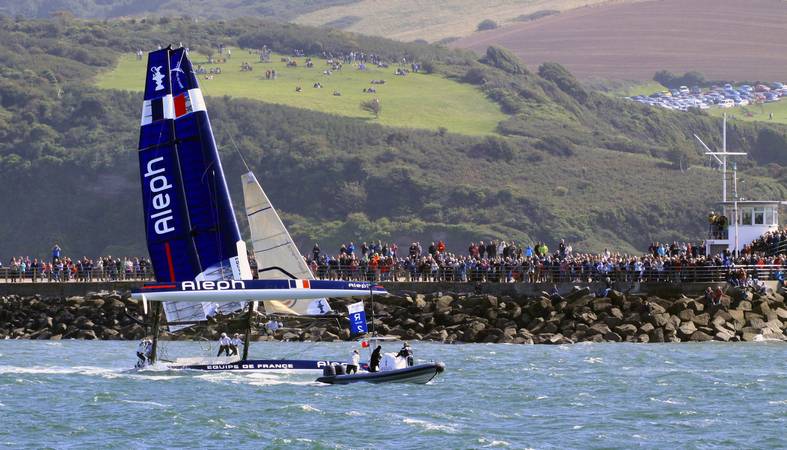 The race continues.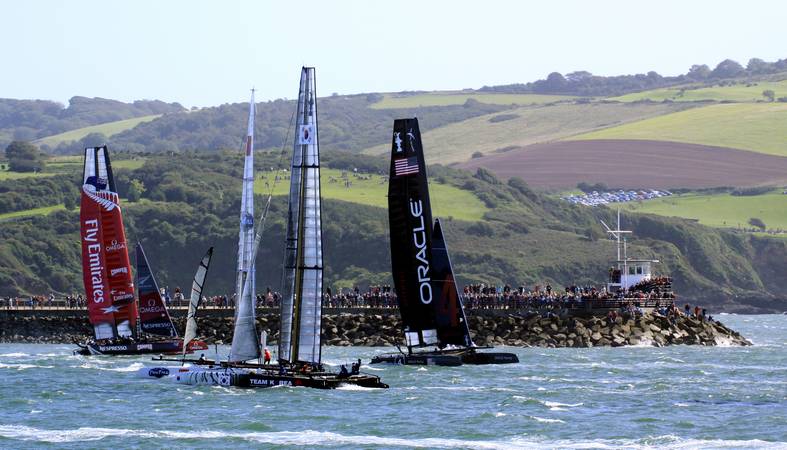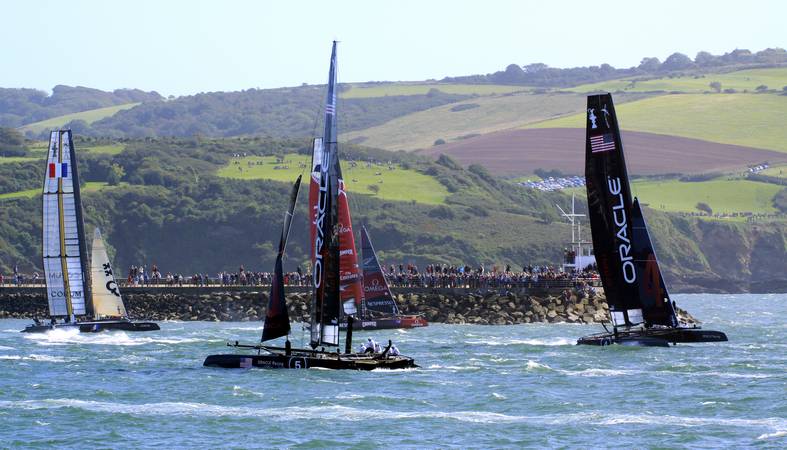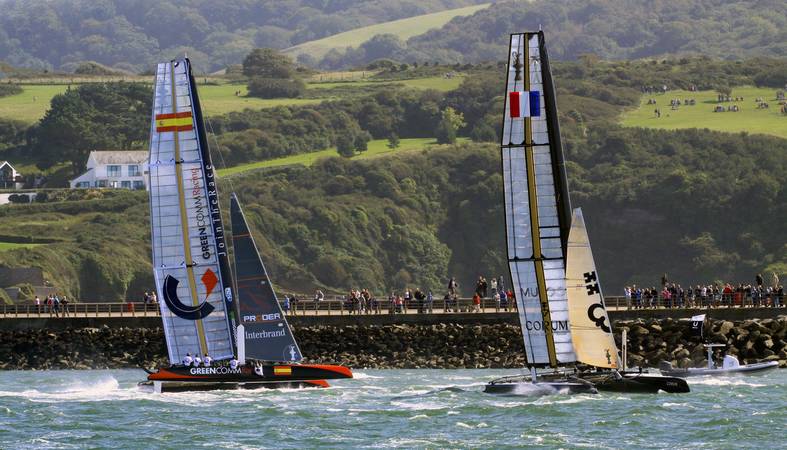 In the distance out by the breakwater, Team Korea plough nose first and are the second to capsize.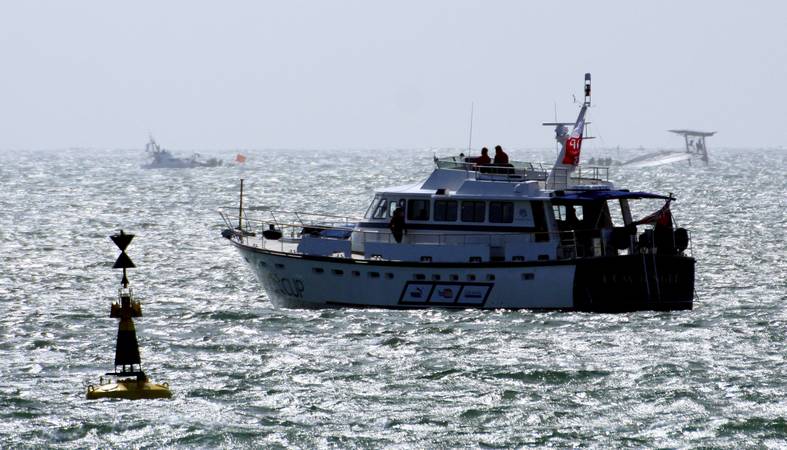 In the closing stages of the race Oracle Racing Spithill is in the lead from Emirates Team New Zealand.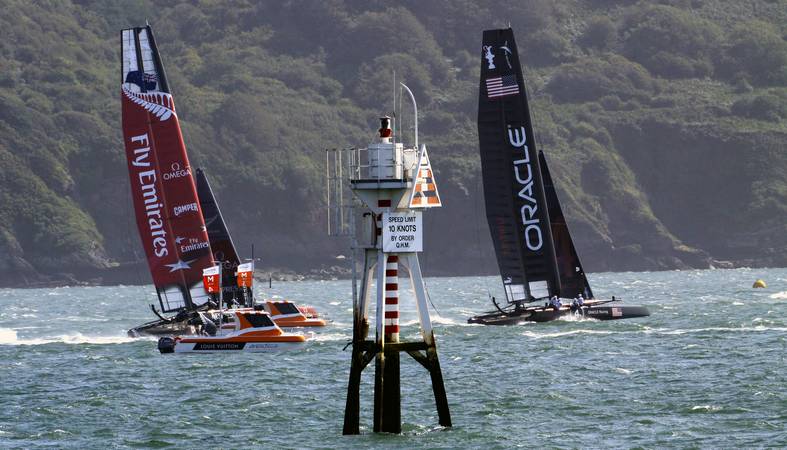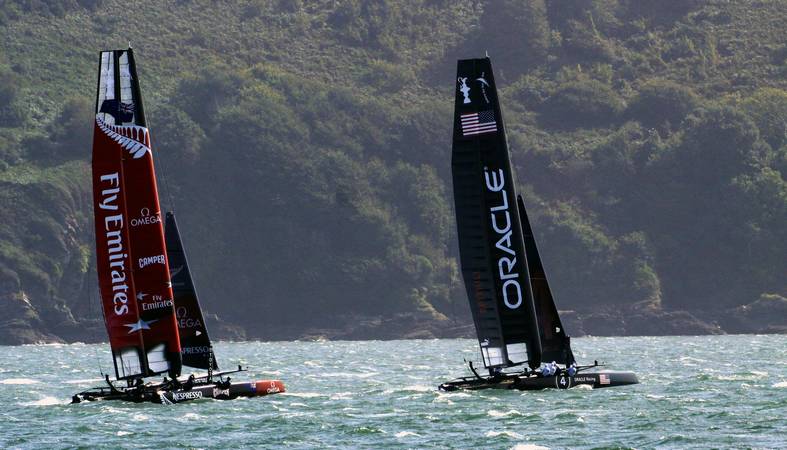 At the very last mark Green Comm racing are the third to capsize.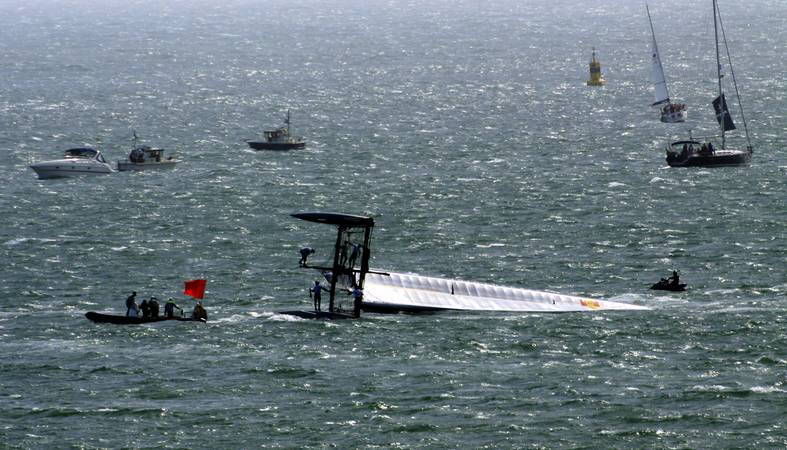 All images © Ian Foster / fozimage