A38 Dobwalls Bypass - Published Scheme
This map has been taken from the Highways web site and it show the published scheme 's proposed route.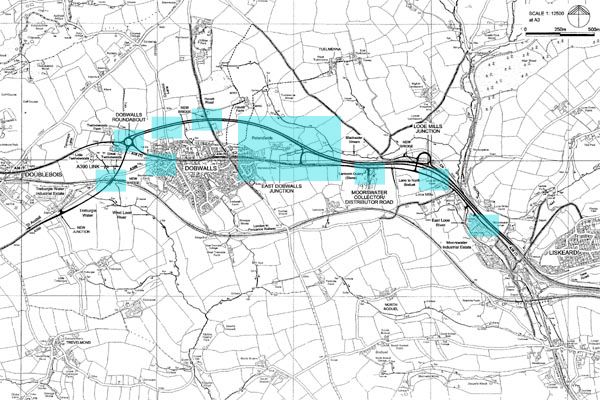 Hover your mouse over the blue areas to see the construction as it progress.
An aerial view of the planned route is available on the Highways web site.