A38 Dobwalls Bypass - Monthly changes at Coldwinds Lane
Behind Twelvewoods Place there is a small lane that goes North to Coldwinds. Havett Hill is to the East of this lane.
7th October 2007 - The barriers have been removed at the Southern end of Coldwinds Lane and a turning space has been constructed.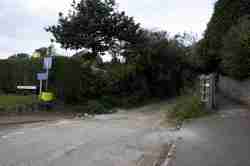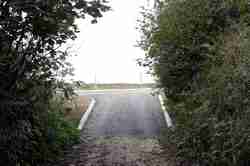 The is now a deep cutting accross the line of the original lane.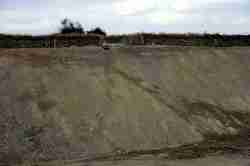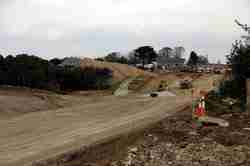 16th August 2007 - At the end of the day the heavy plant parks up in lines. In the distance a cutting takes shape leading to the new roundabout.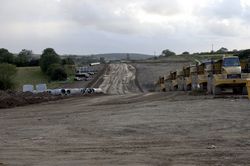 22nd April 2007 - Not much change - the route is more defined.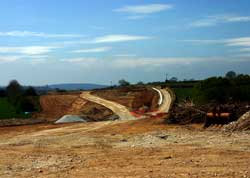 31st March 2007 - the view from Pilgrims Bungalow, Havett Hill.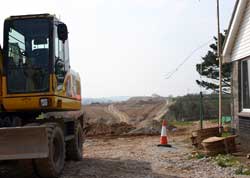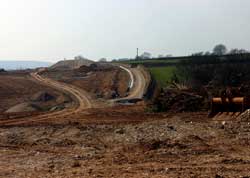 4th February 2007 - Starting to clear the ground between Havett Hill and Coldwinds.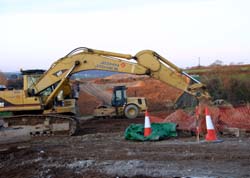 21st January 2007 - The lane is closed and the hedges are taken away..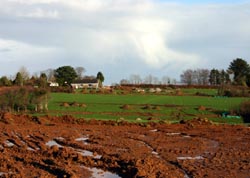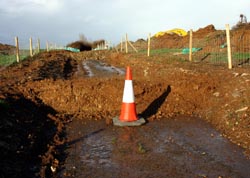 15th October 2006 - Lane closed.