2nd June 2016 - Looe Sailing Club.
Thursday evening sailing.
A warm evening with shifting onshore winds may challenge the sailors tonight.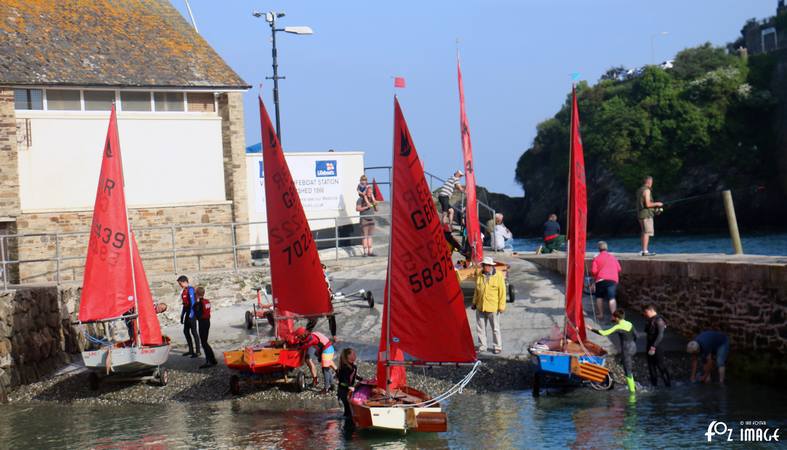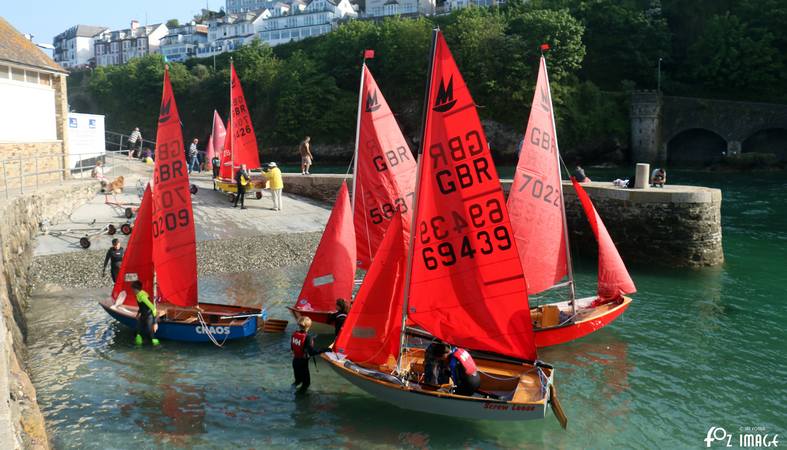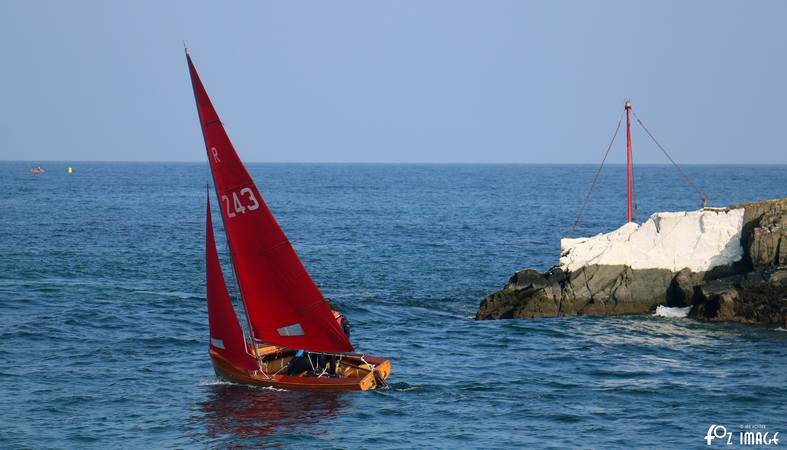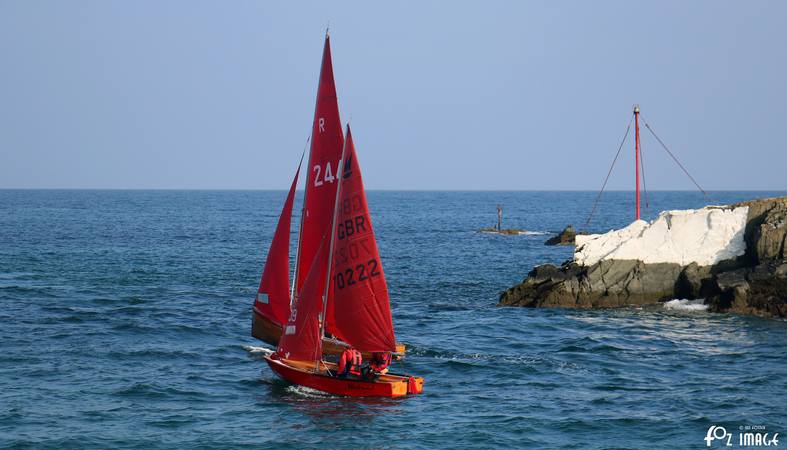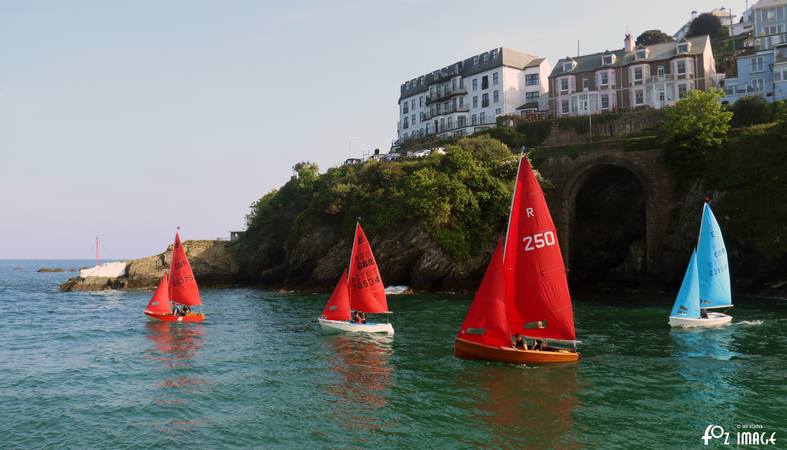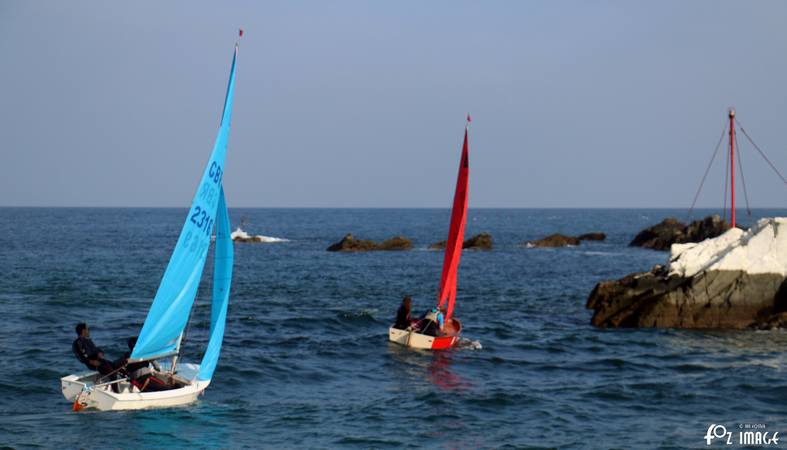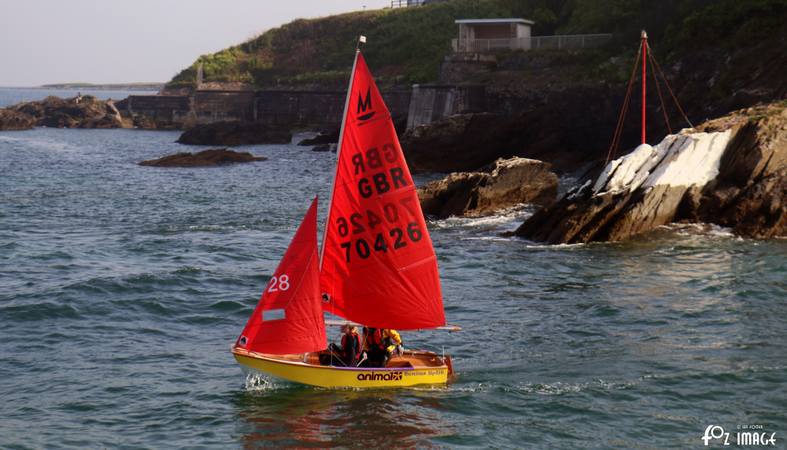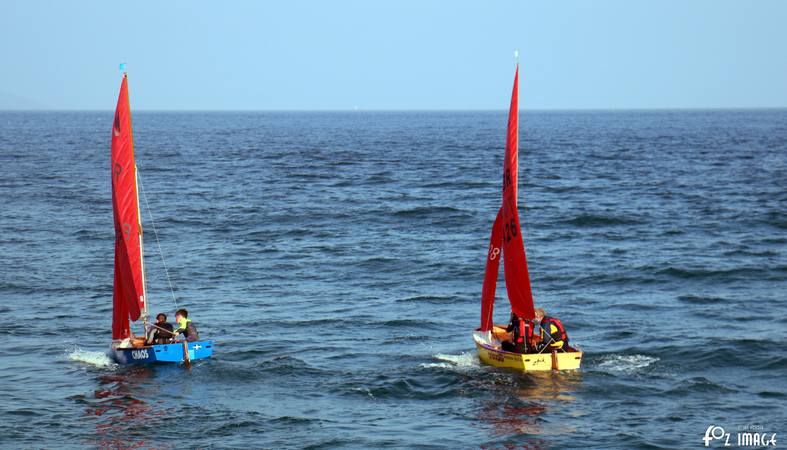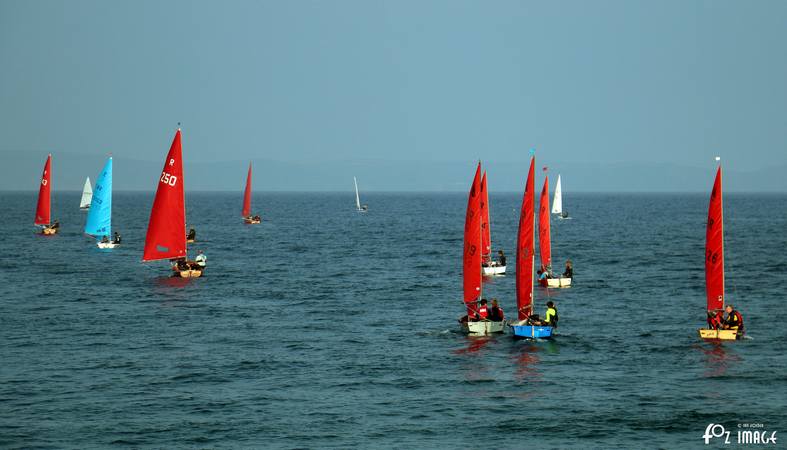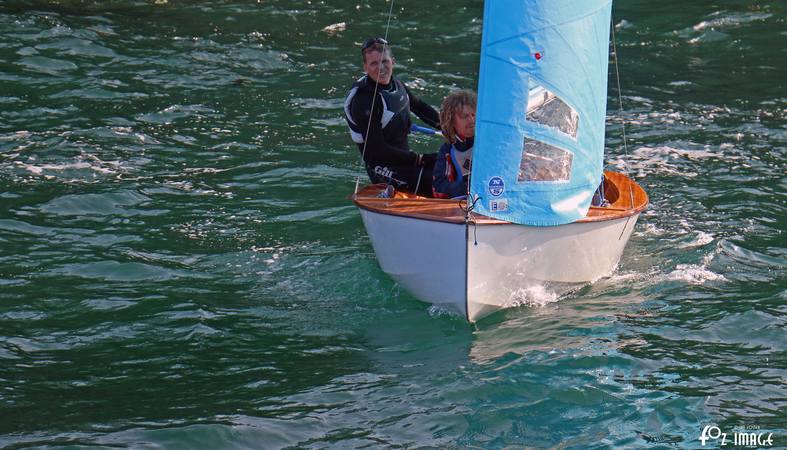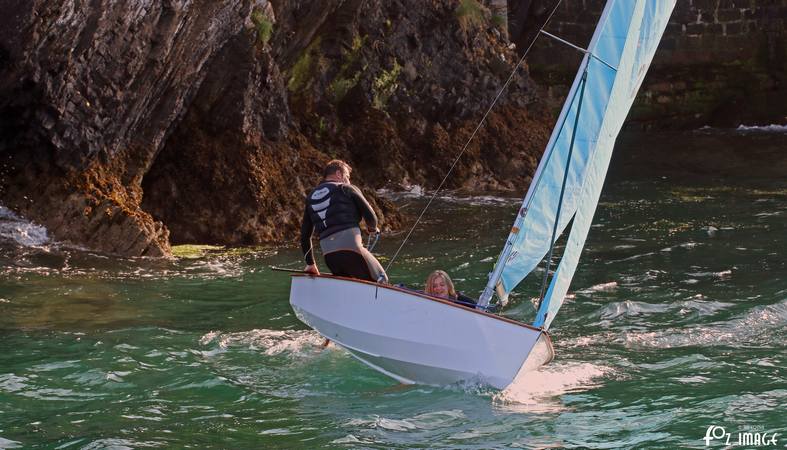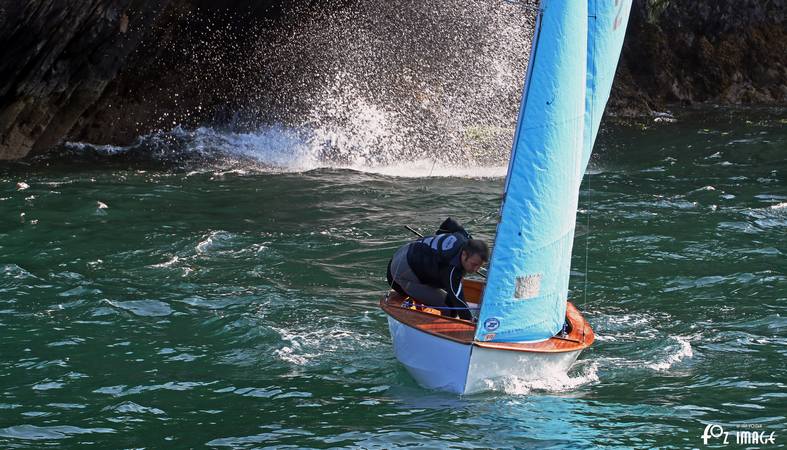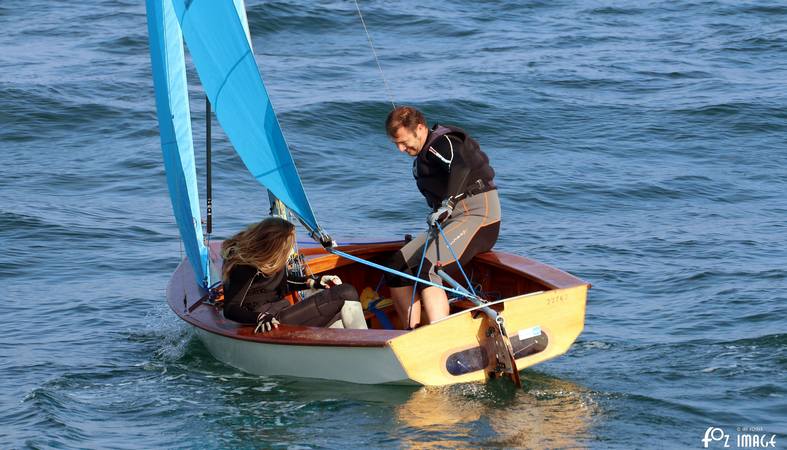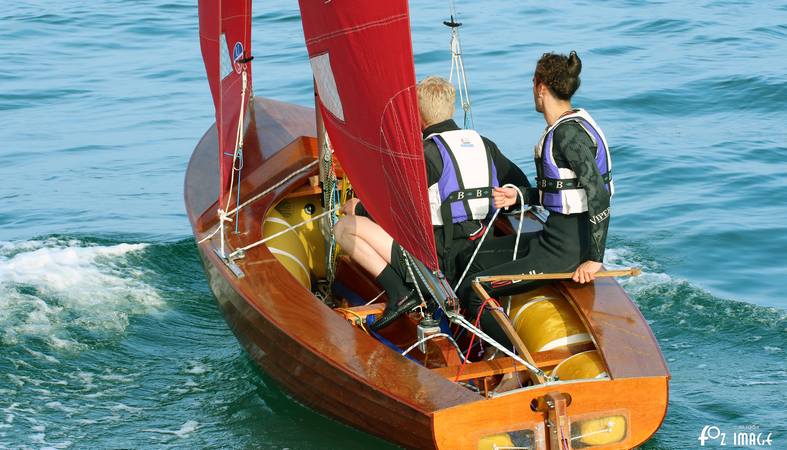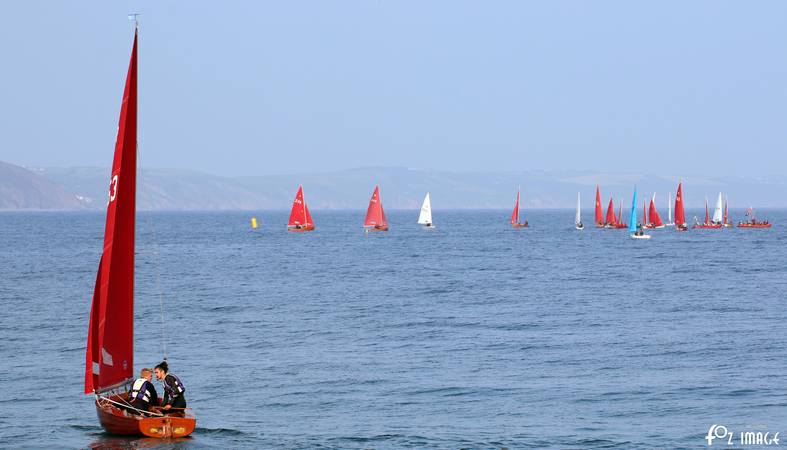 Rounding the mark.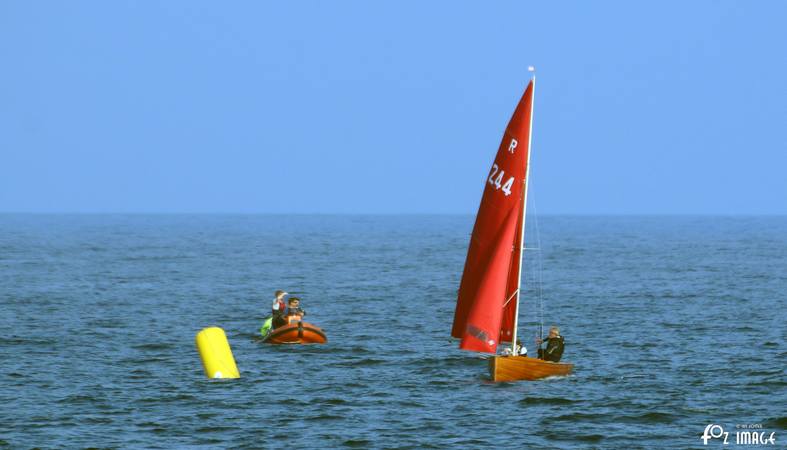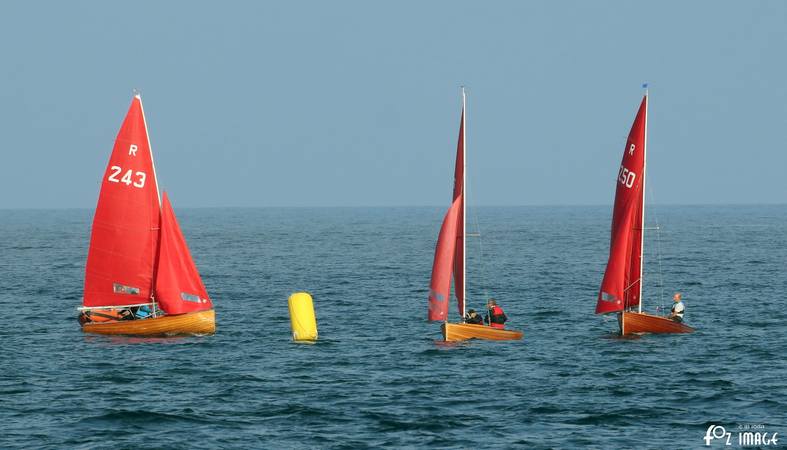 The race officer shortened the course as the winds shifted.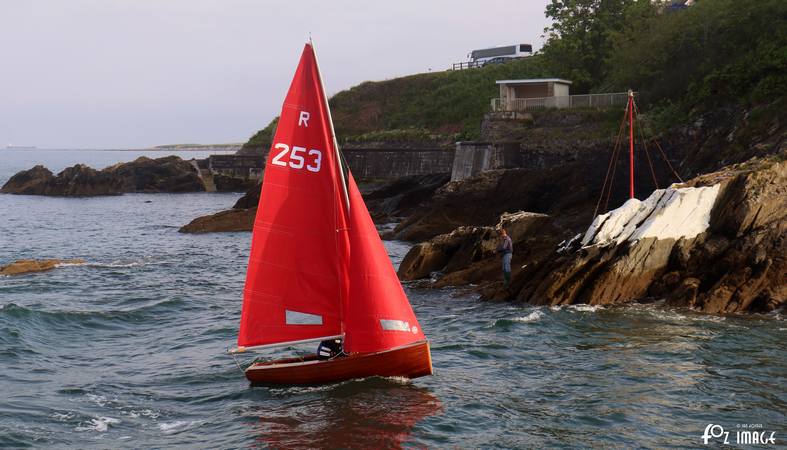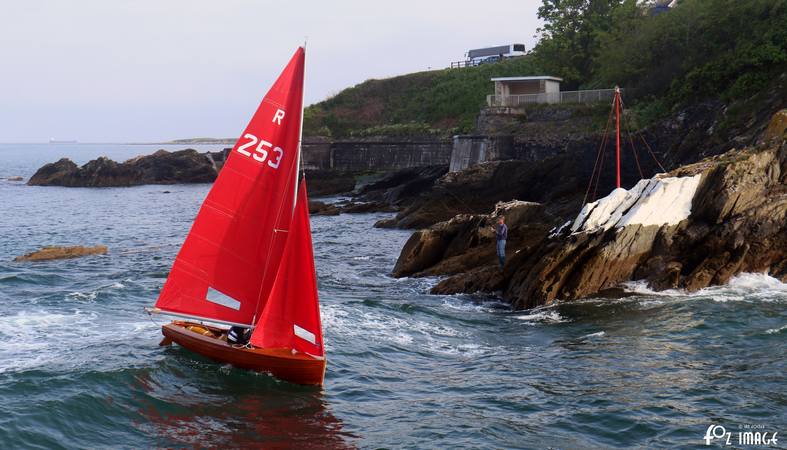 Little wind to sail back into the river meant a helping hand from the safety boats or paddling!.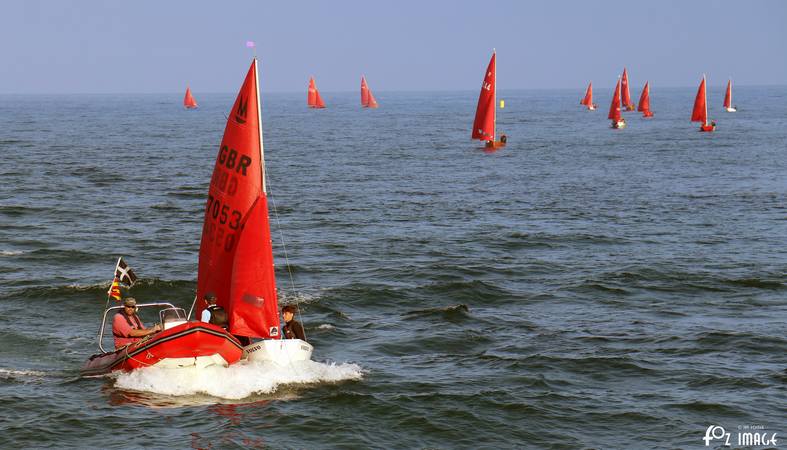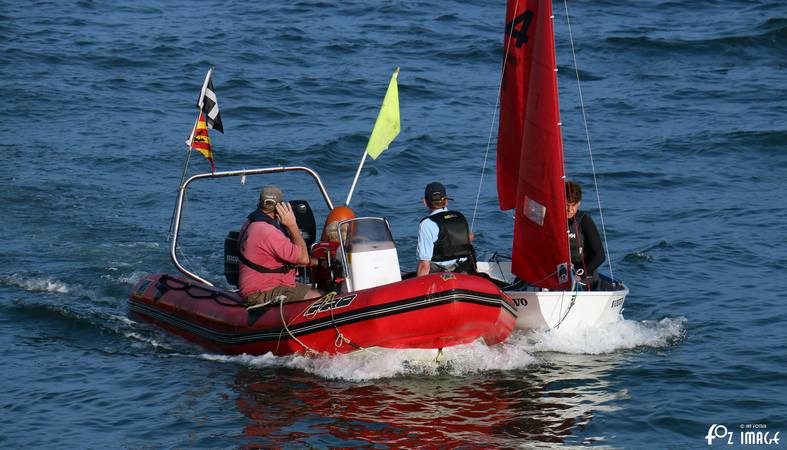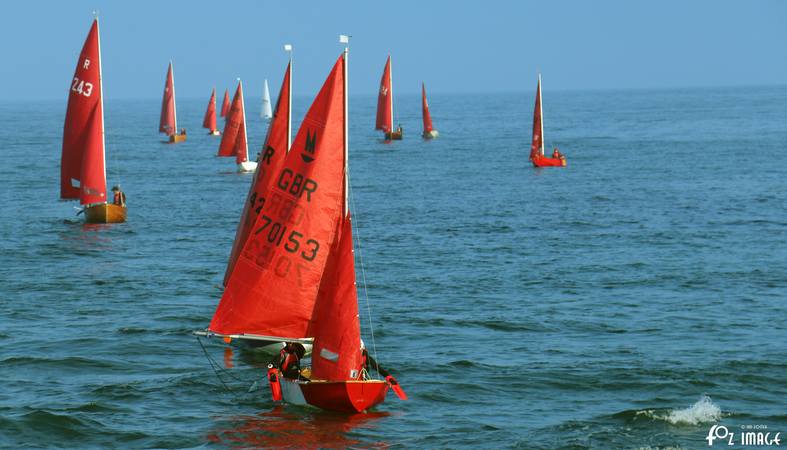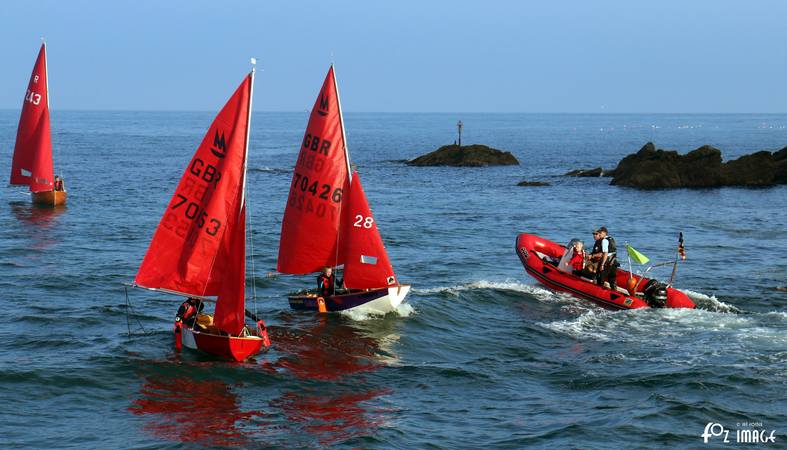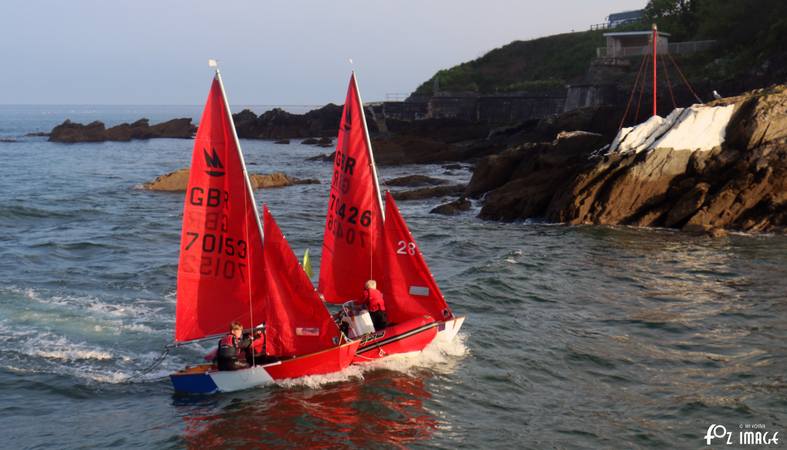 Sailors v rowers as Looe Rowing Club's gigs are also out in Looe bay.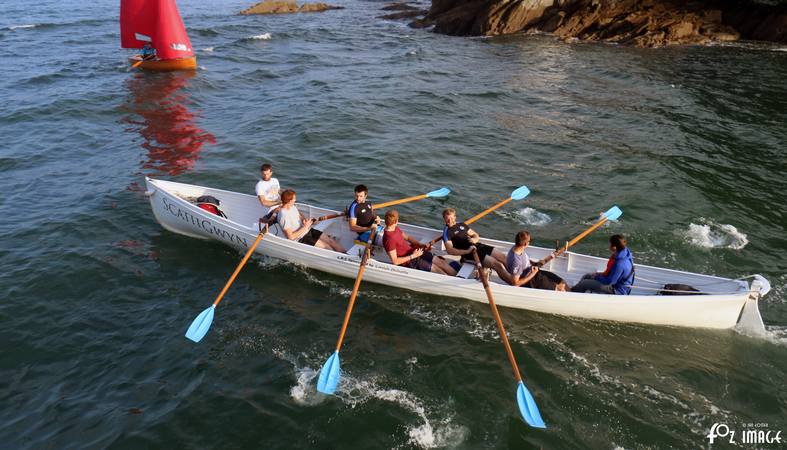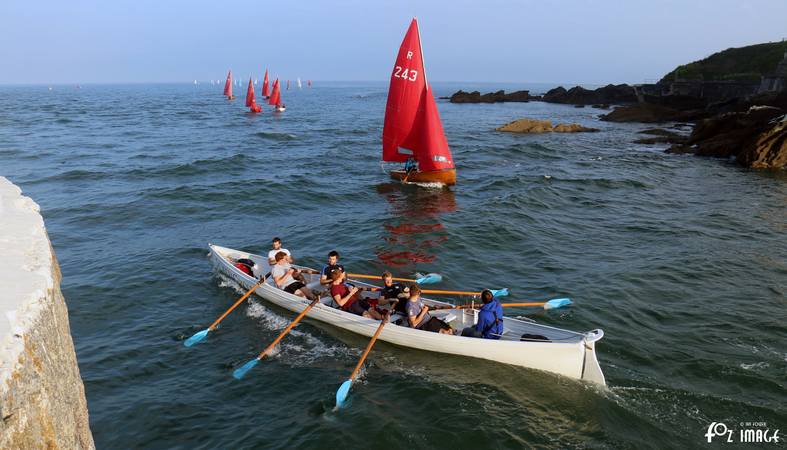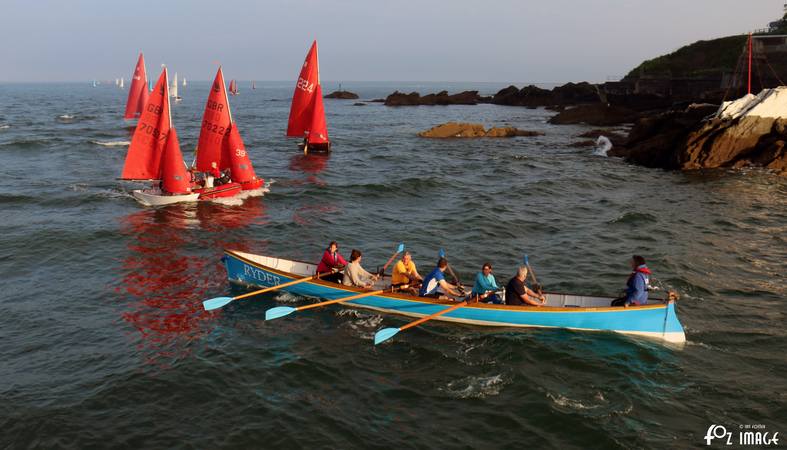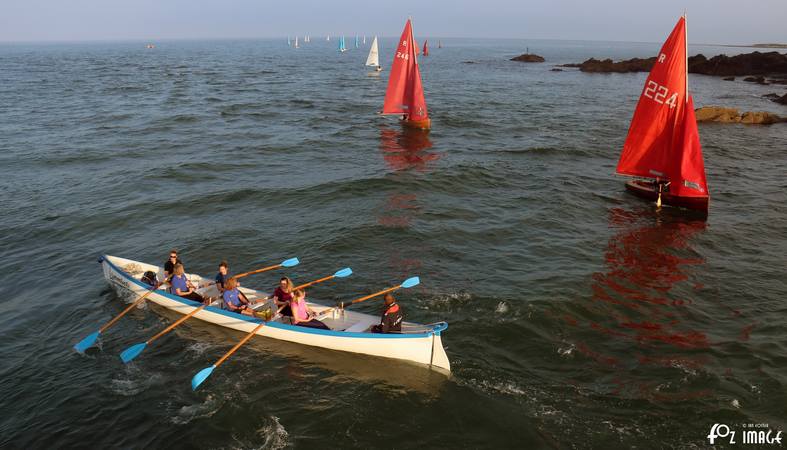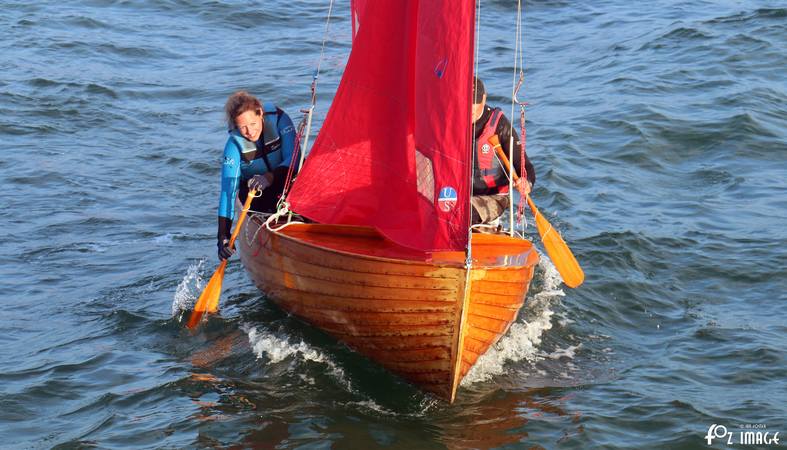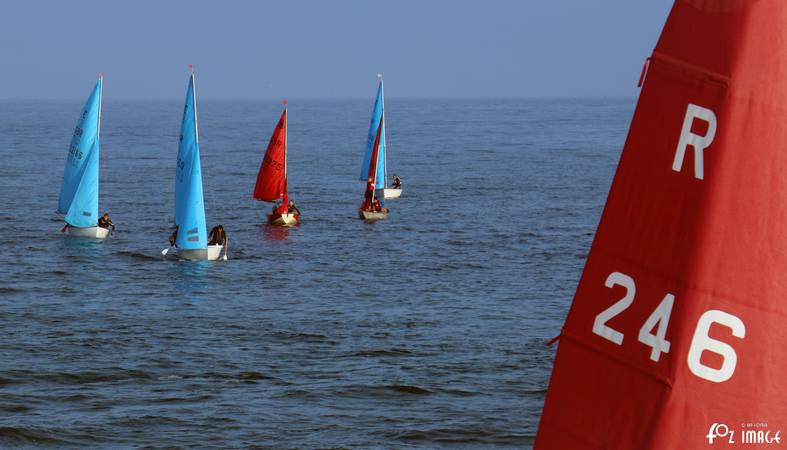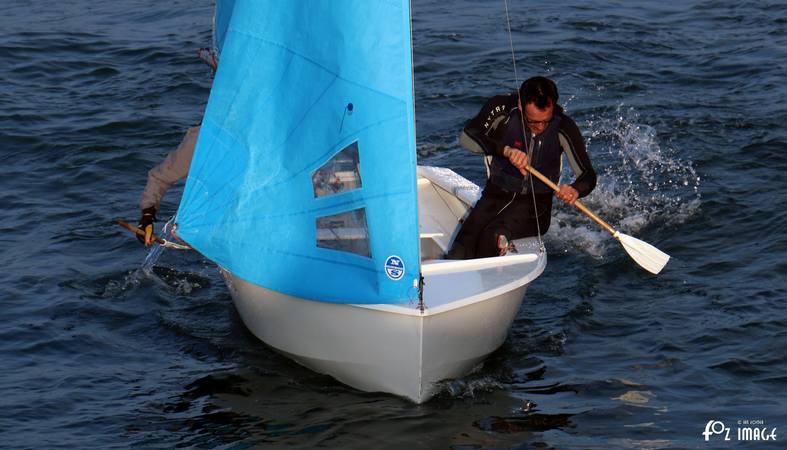 Oops I've lost my paddle!.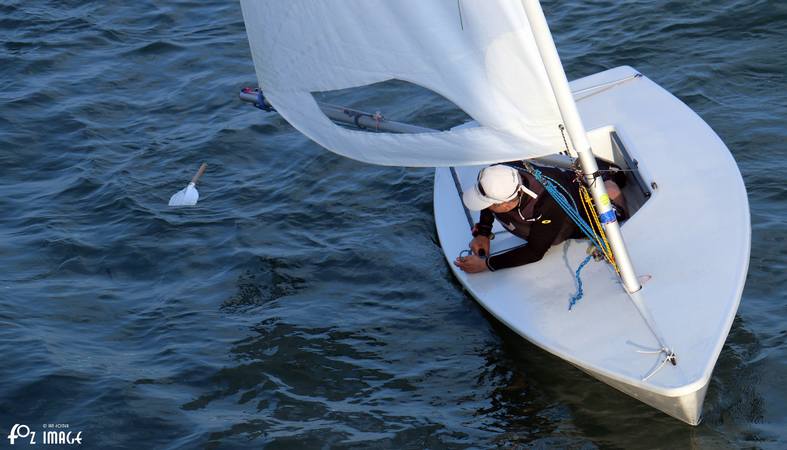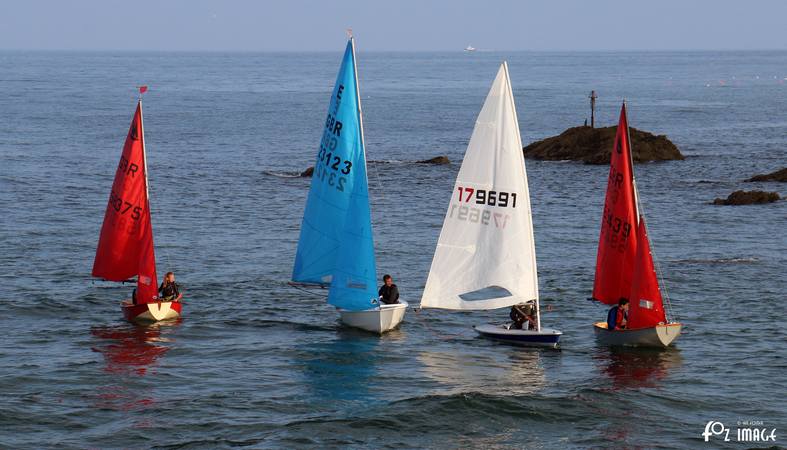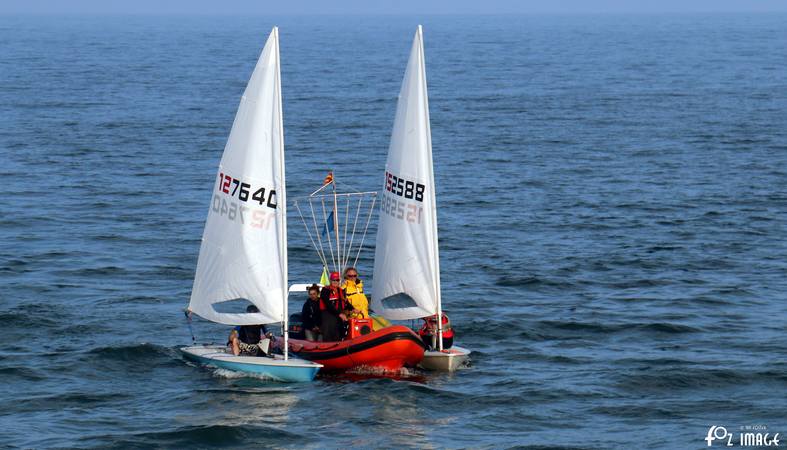 All images © Ian Foster / fozimage