23rd December 2015 - Mousehole Christmas Lights.
This will be the 52nd year the Mousehole Christmas Lights committee have switched on their lights around the inner harbour at Mousehole.
Boats are lit up and murals hang from the harbour walls.
The lights are switched on between 5pm and 11pm every night over Christmas until 5th January 2016.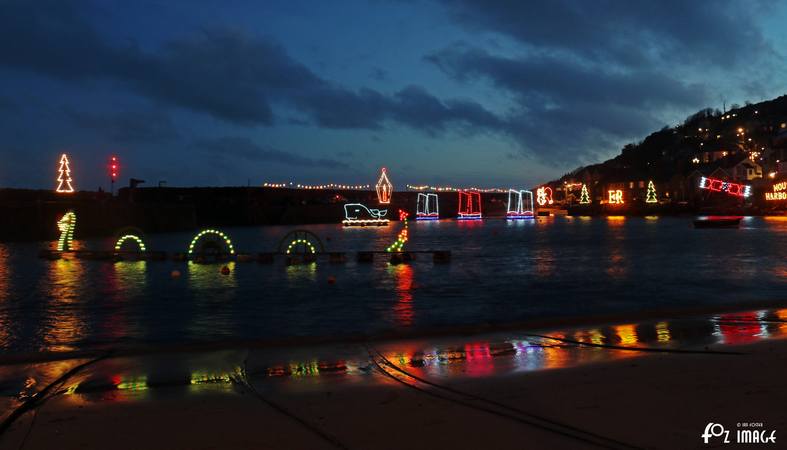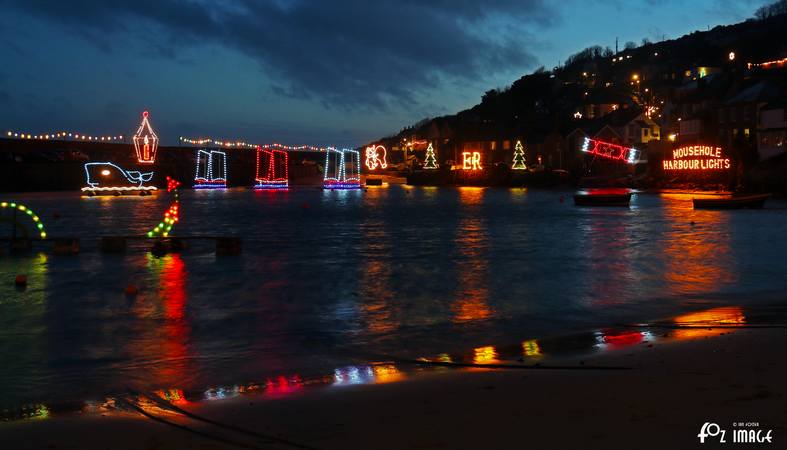 Earlier as dusk falls over the inner harbour.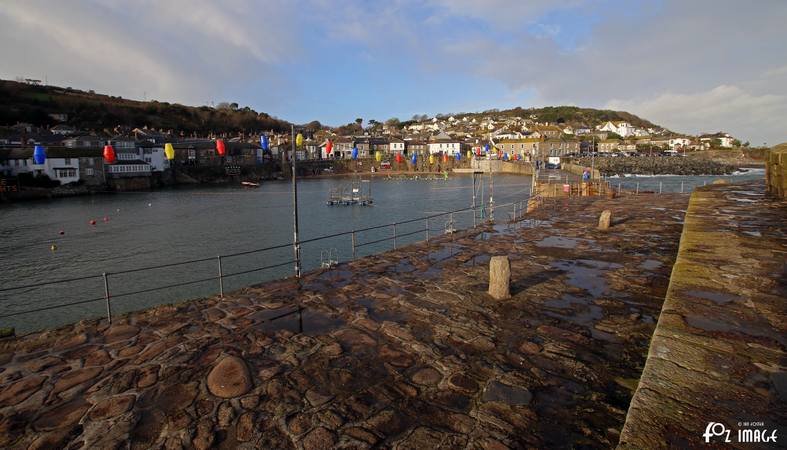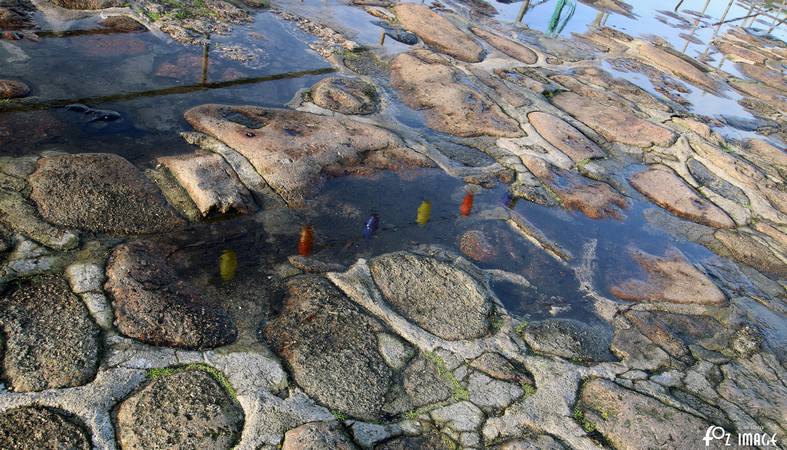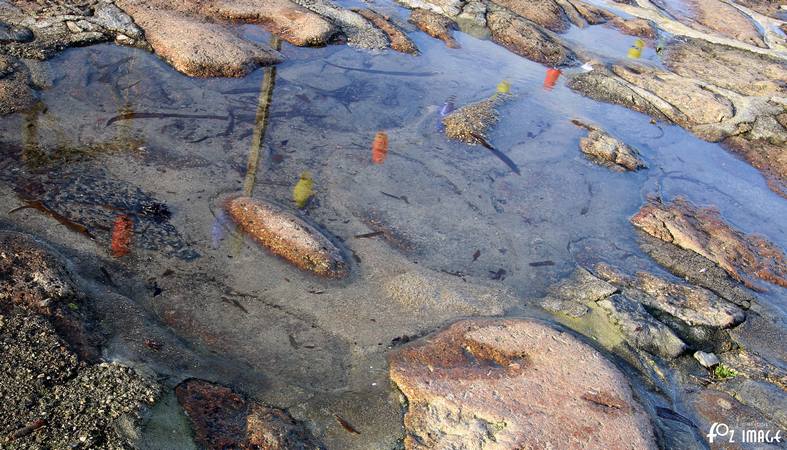 Stormy conditions on the other side of the harbour wall!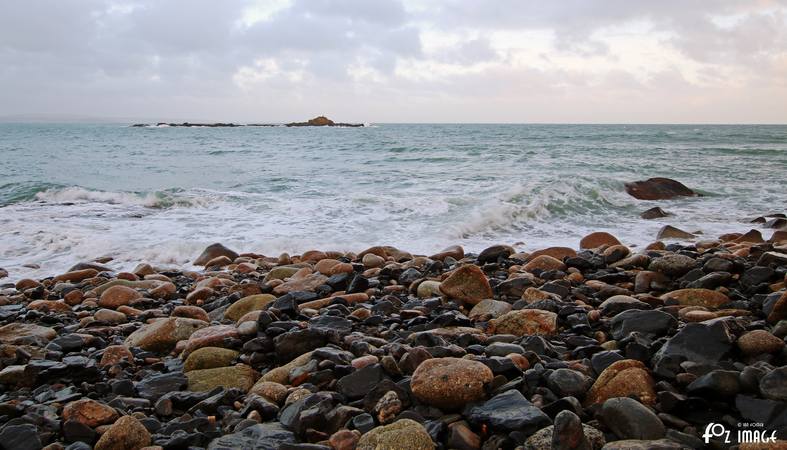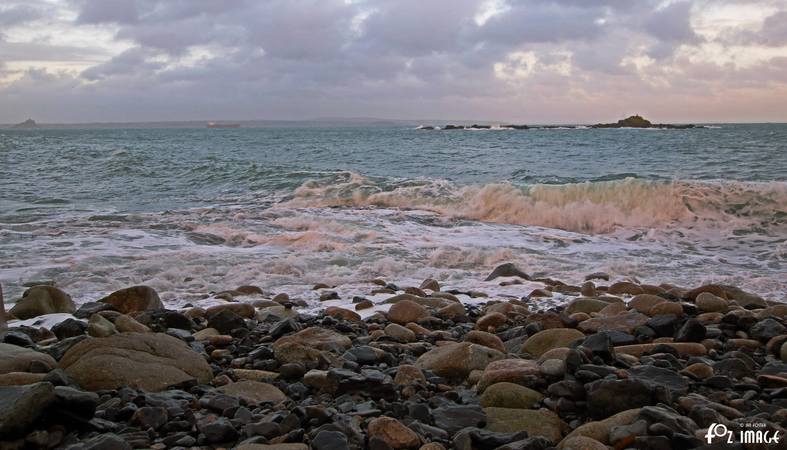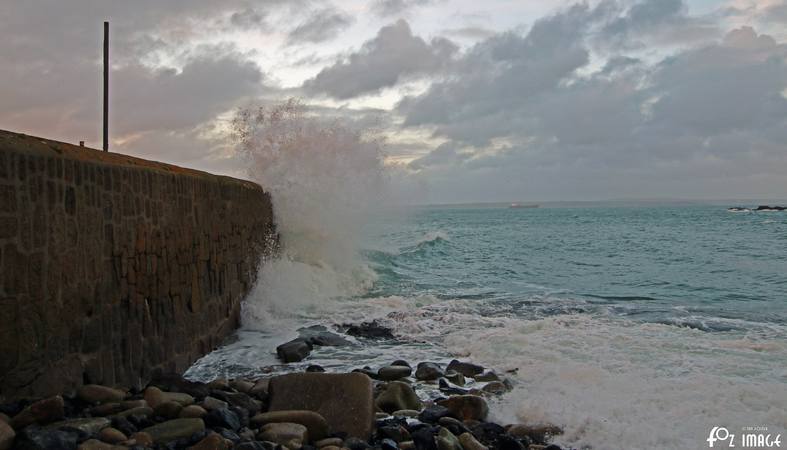 Between 8pm and 9pm on the 19th December the lights are switched off
in memory of those who lost their lives when the RNLI Penlee lifeboat, Solomon Browne
attempted a rescue of the MV Union Star crew.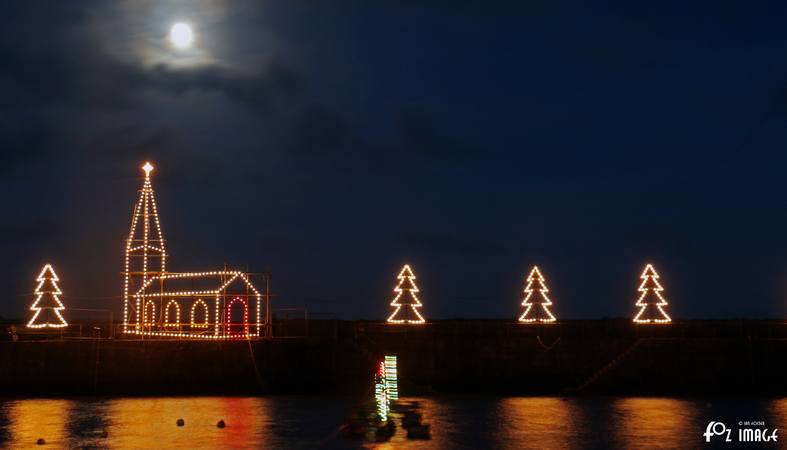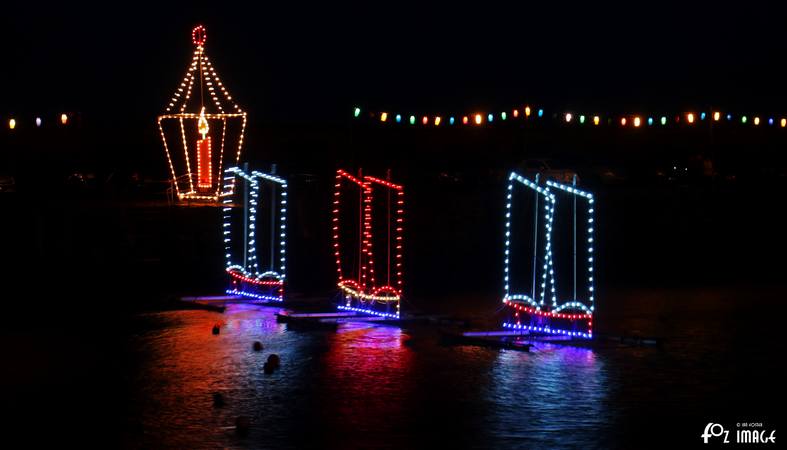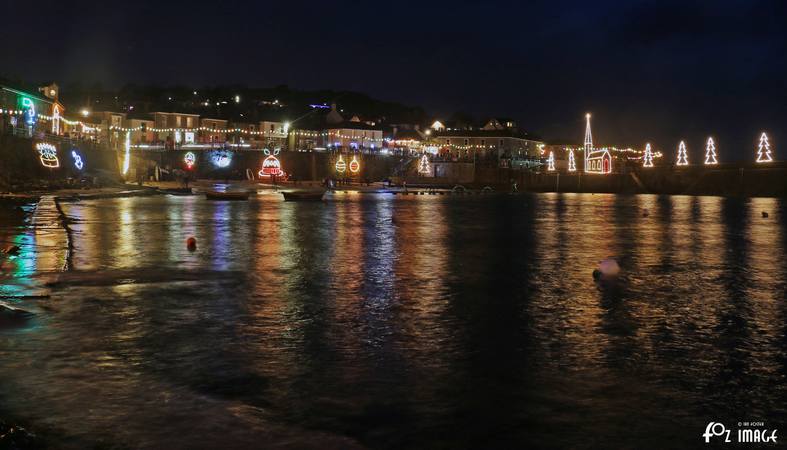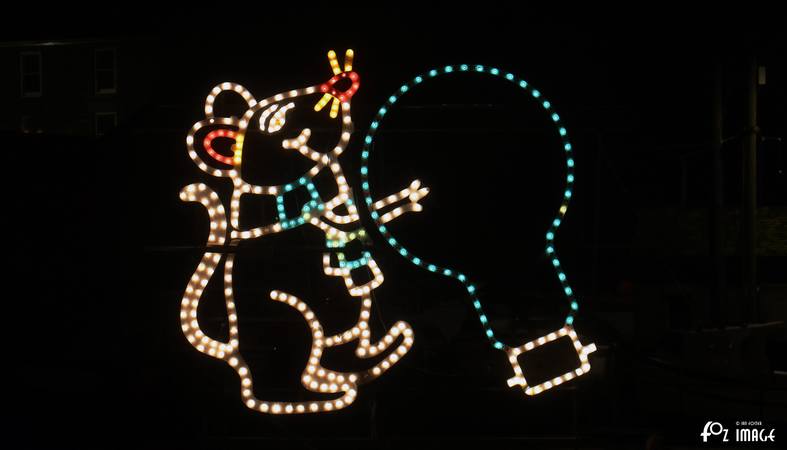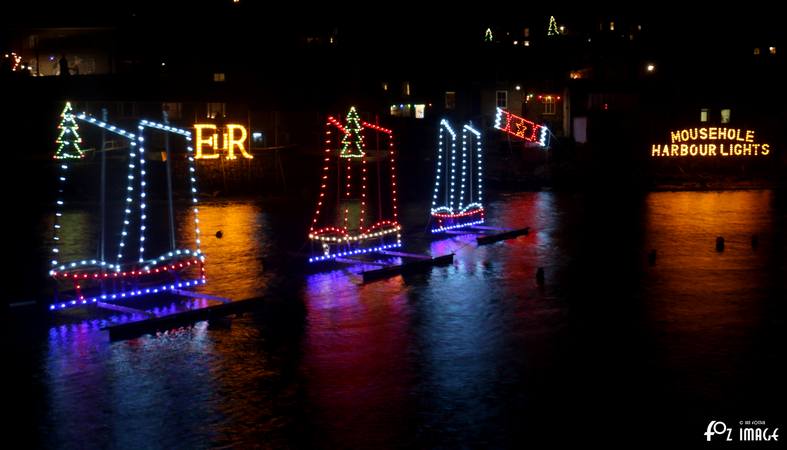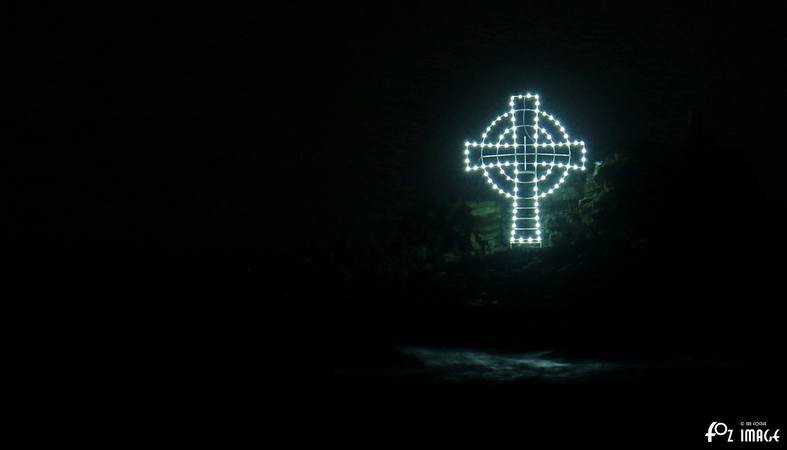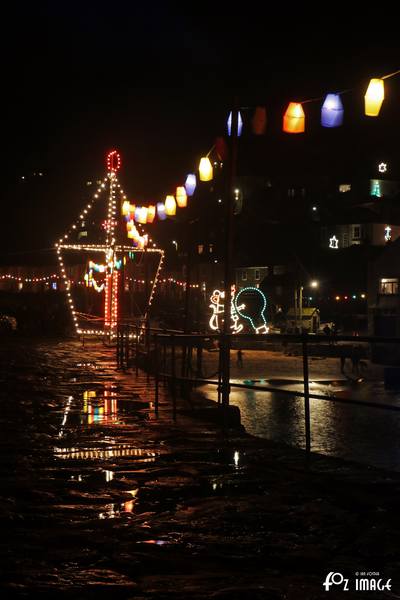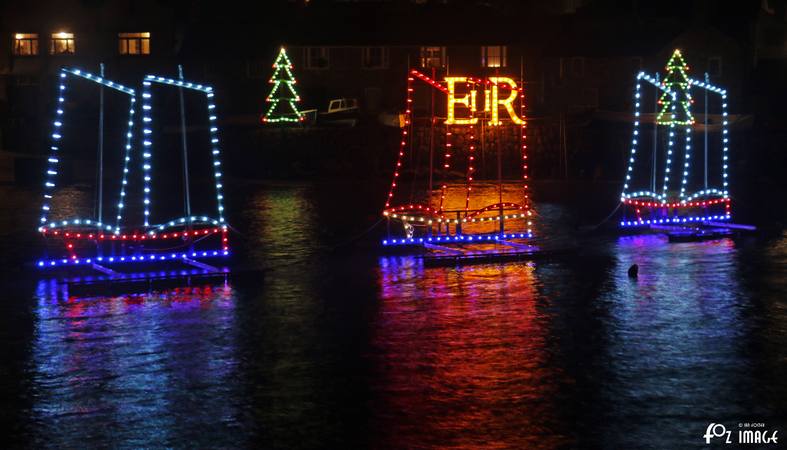 On 23rd December the villagers celebrate Tom Bawcock's Eve when traditionally
a Starry Gazey Pie is cooked at the Ship Inn and eaten by the regulars at Midnight.
The Starry Gazey Pie has Pilchard heads sticking out.
If you look on the harbour wall you will see a Starry Gazey Pie on the left hand side.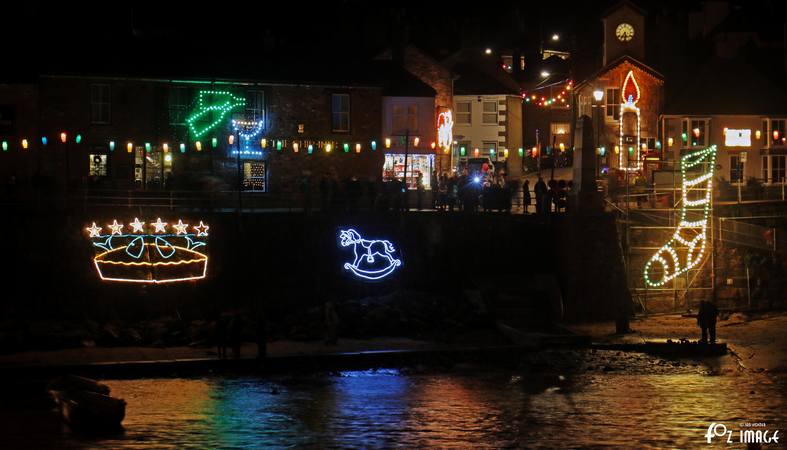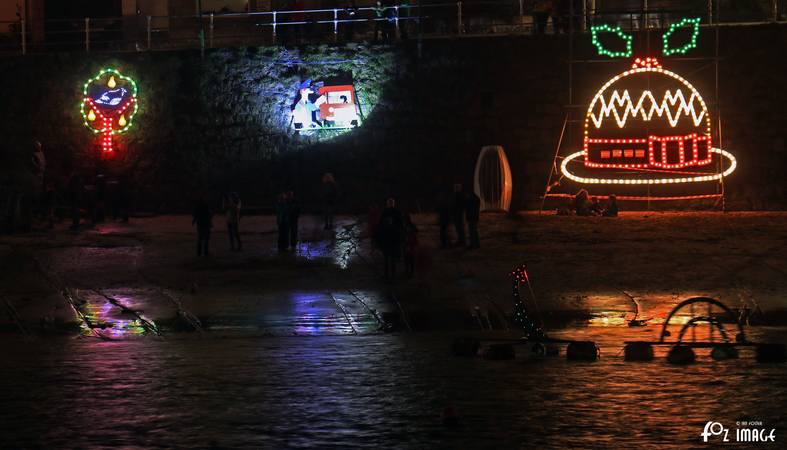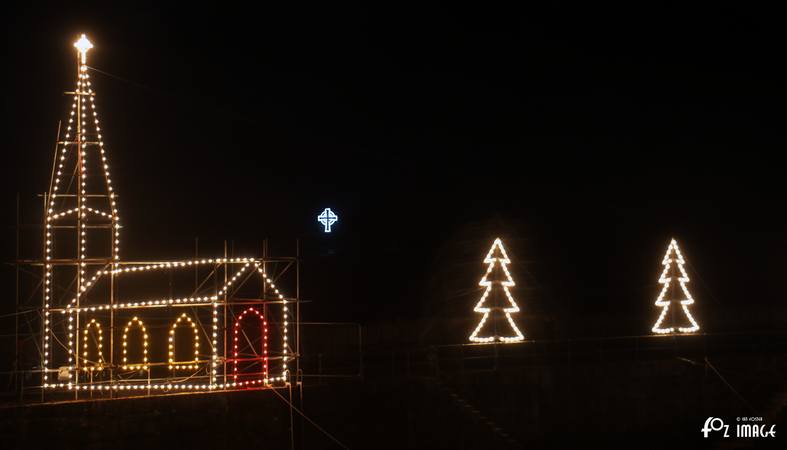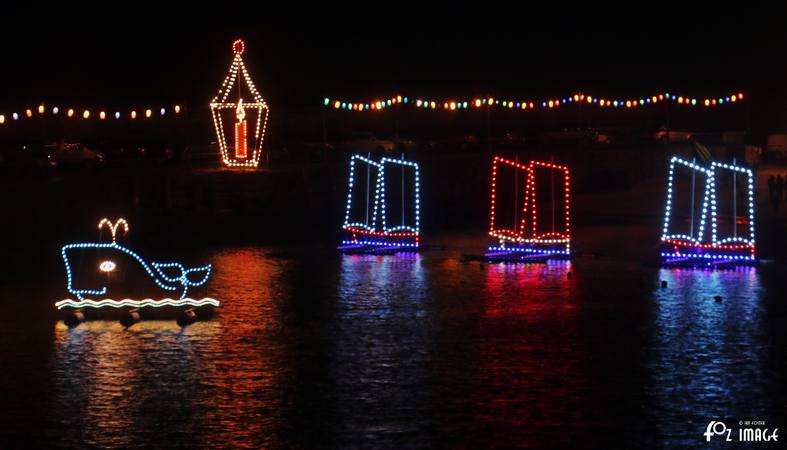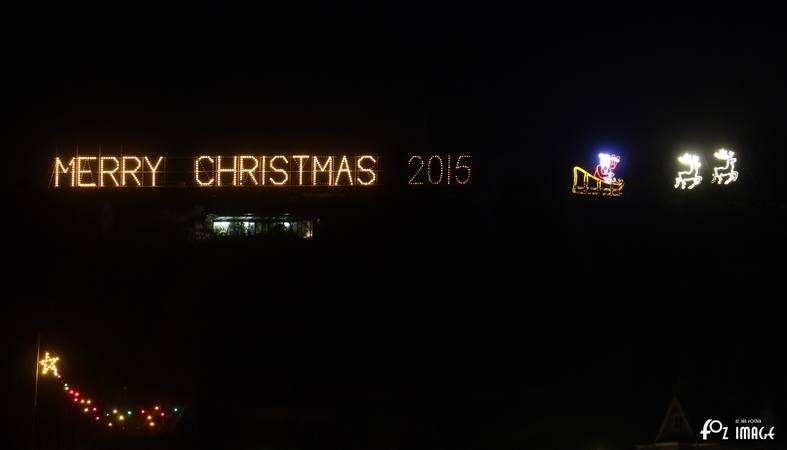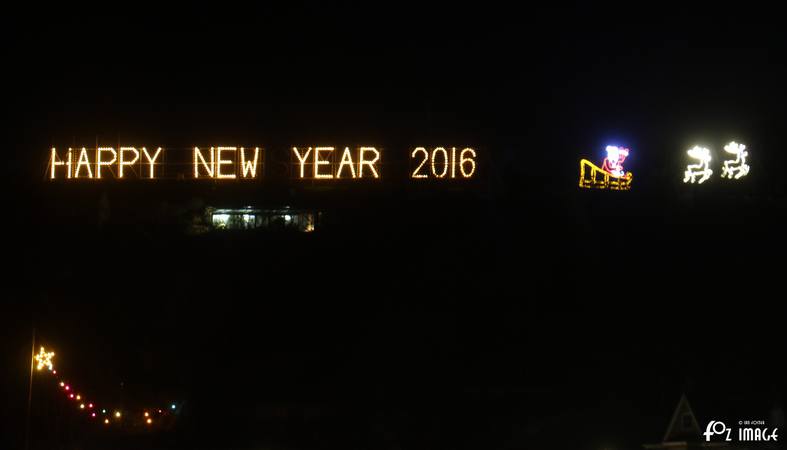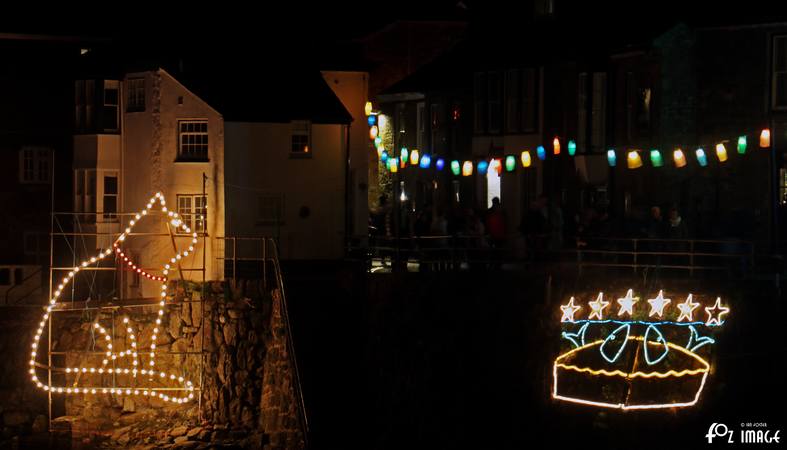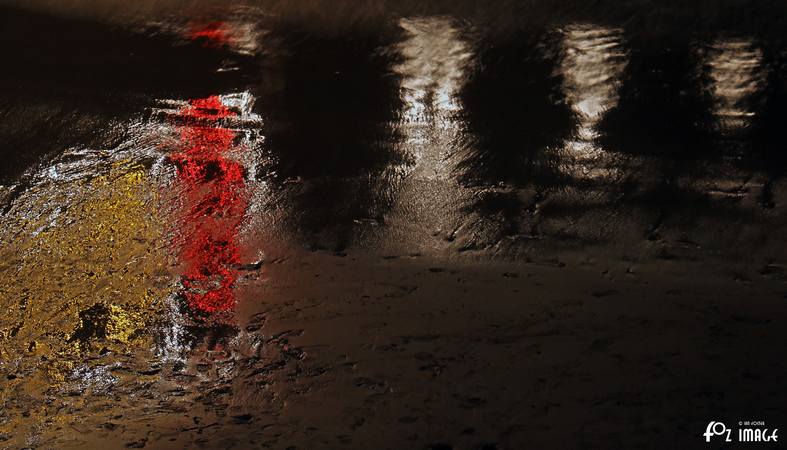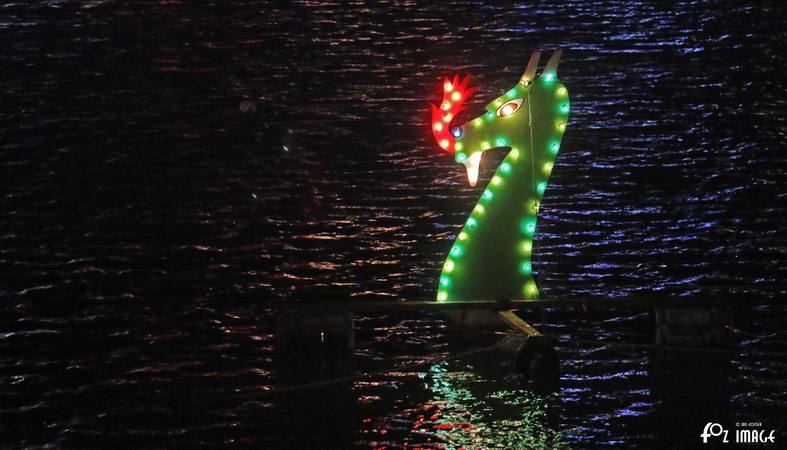 There is a lantern procession on Tom Bawcock's Eve.
Legend tells of a lengthy storm when the villagers of Mousehole could not get out of the harbour to fish.
Close to starvation one of the fishermen, Tom Bawcock, went out to sea during a lull in the storm.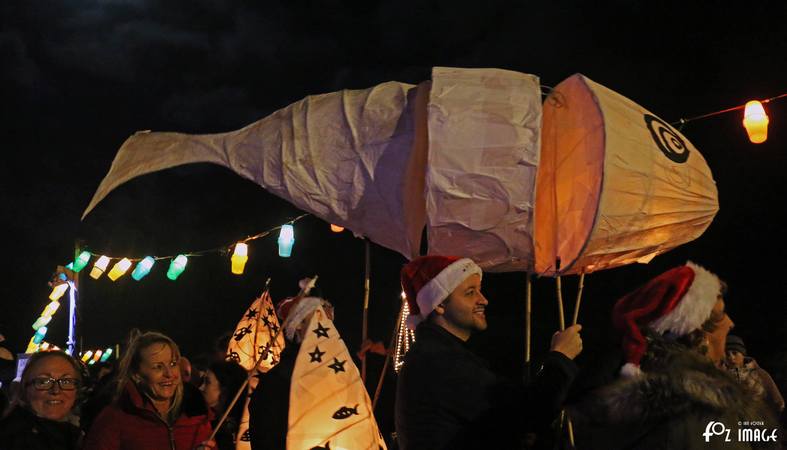 Braving the storm, he caught 7 types of fish and bought them back into the village.
This is now celebrated each year with a lantern parade through the village and the baking of Starry Gazey pie.
All images © Ian Foster / fozimage