22nd April 2012 - Kitesurfing at Watergate Bay.
Day two of the British Kitesurfing Association's Race Wave at Watergate Bay, near Newquay.
Once again we have 20mph on shore winds which take the kite surfers along the whole length of the beach.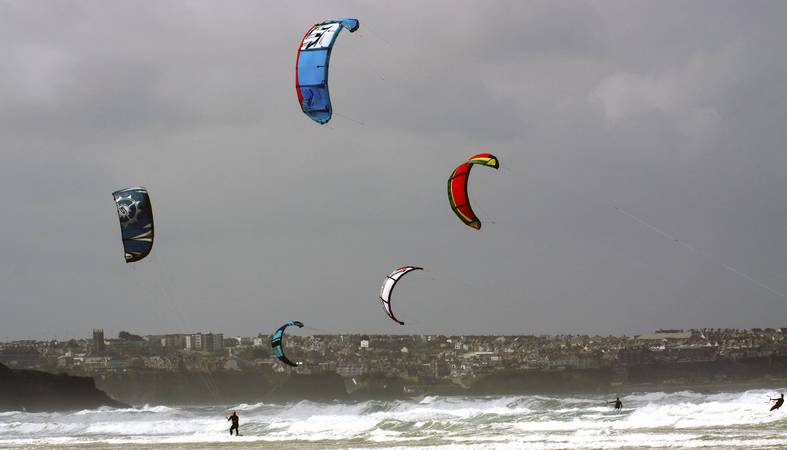 In the distance is Newquay.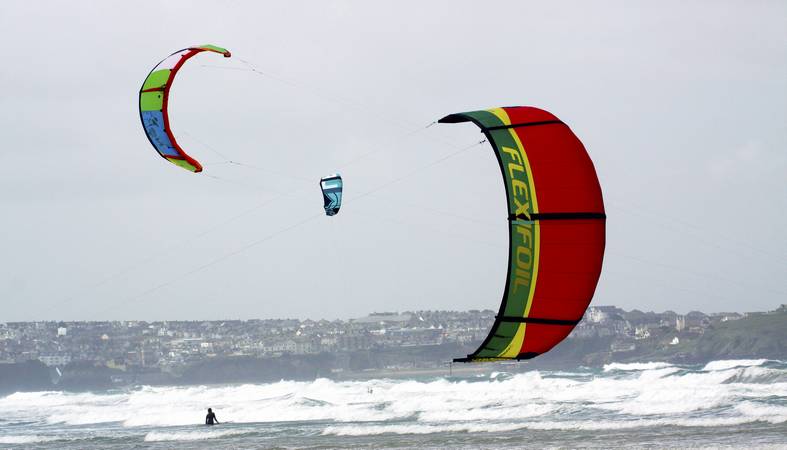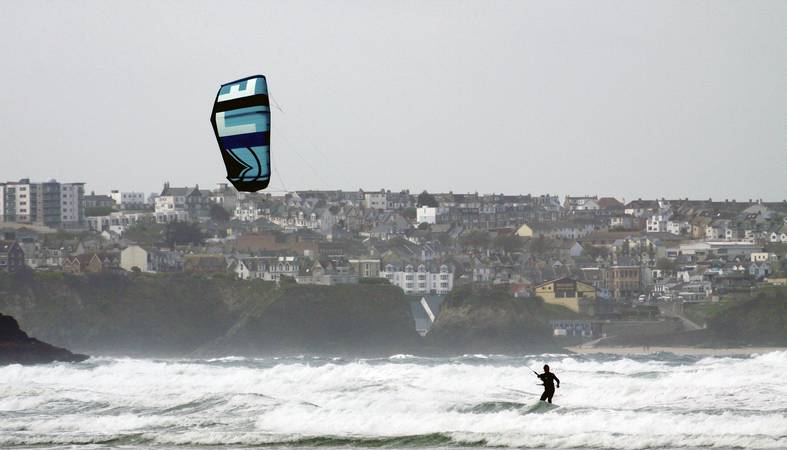 These kites are Leading edge inflatables, where the leading edge rib is inflated to give the kite ridigity.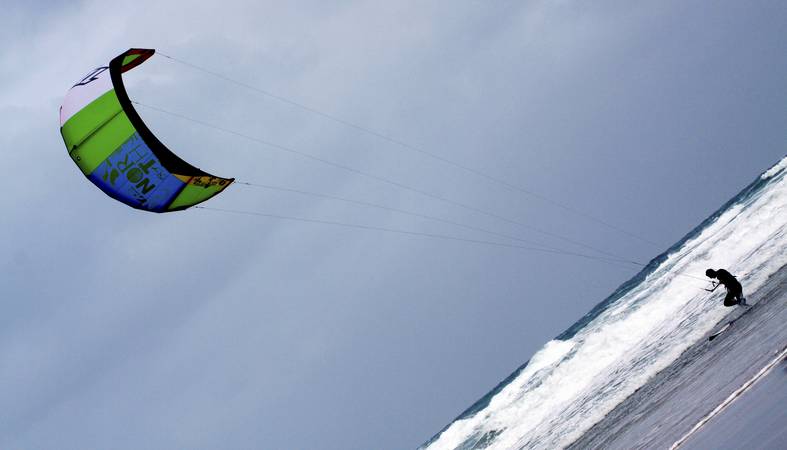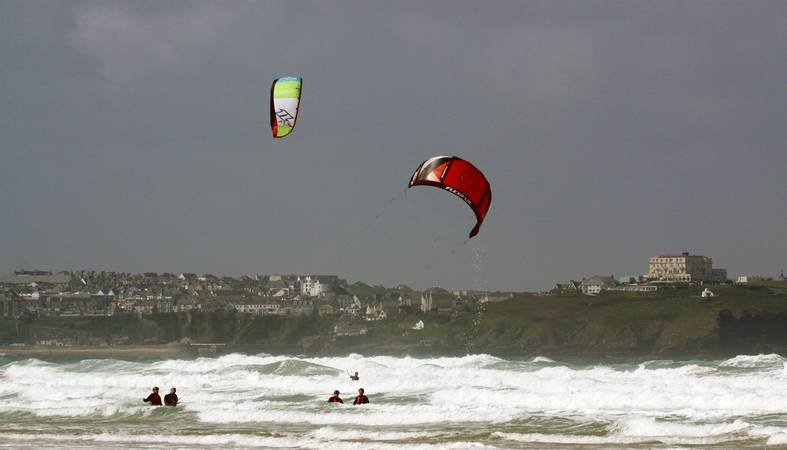 The inflatable rib also allows the kite to float if it falls into the sea.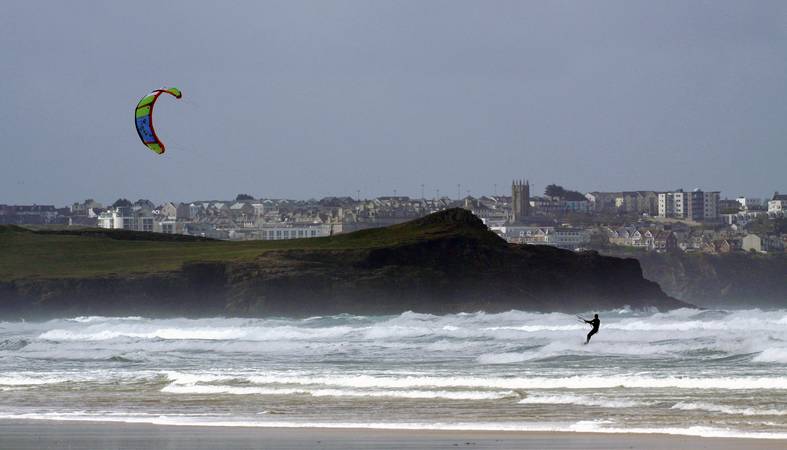 The weekends racing has been organised by the British Kitesurfing Association.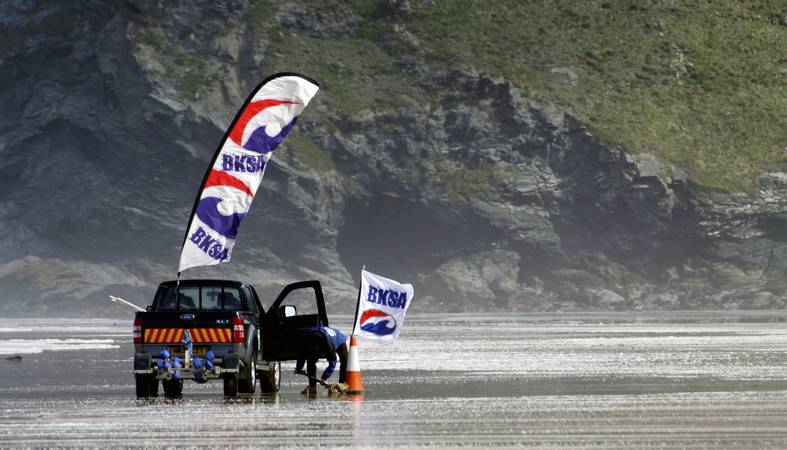 The safety team is on standby.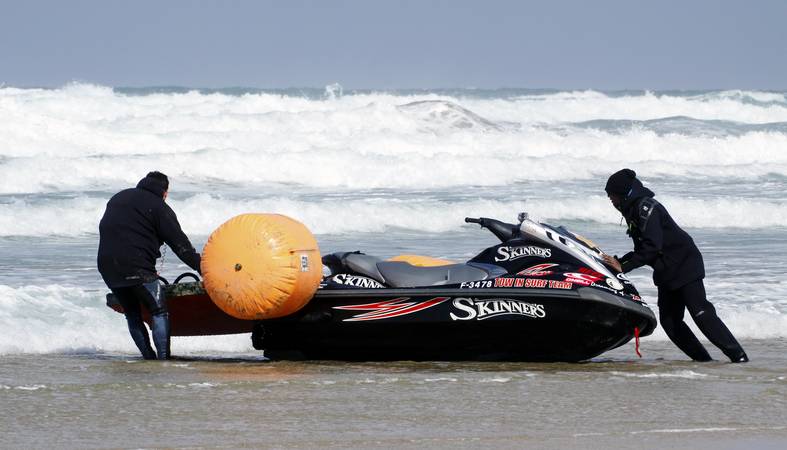 Walking up onto the cliffs give a different perspective of the kitesurfers.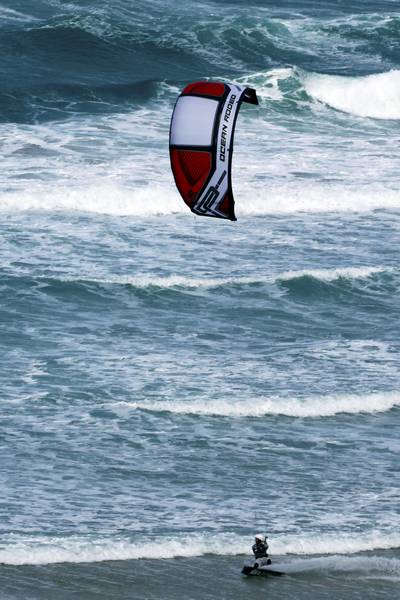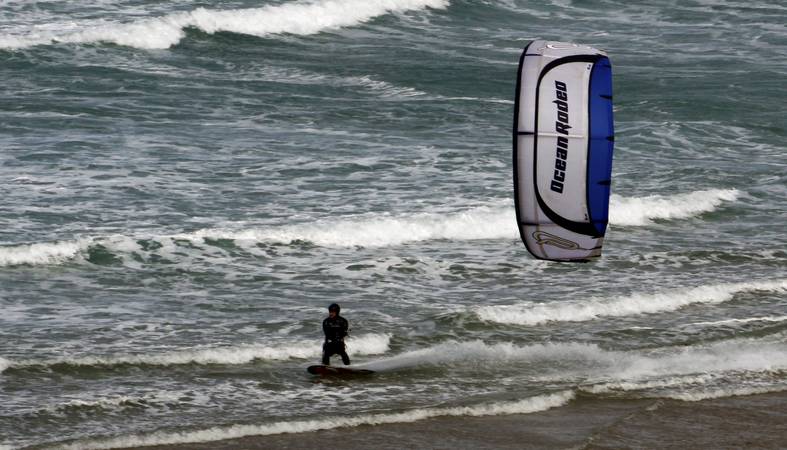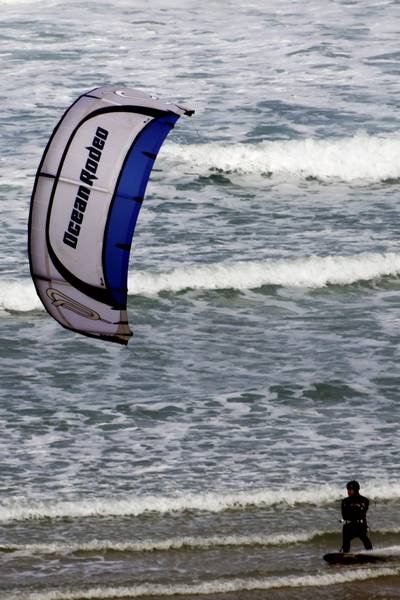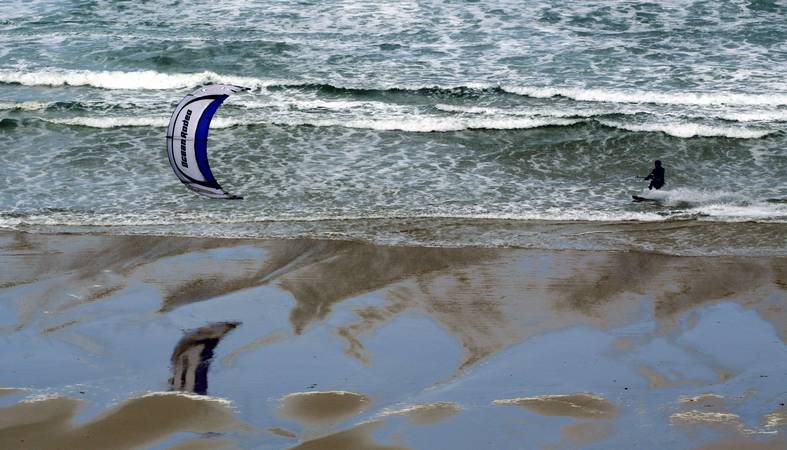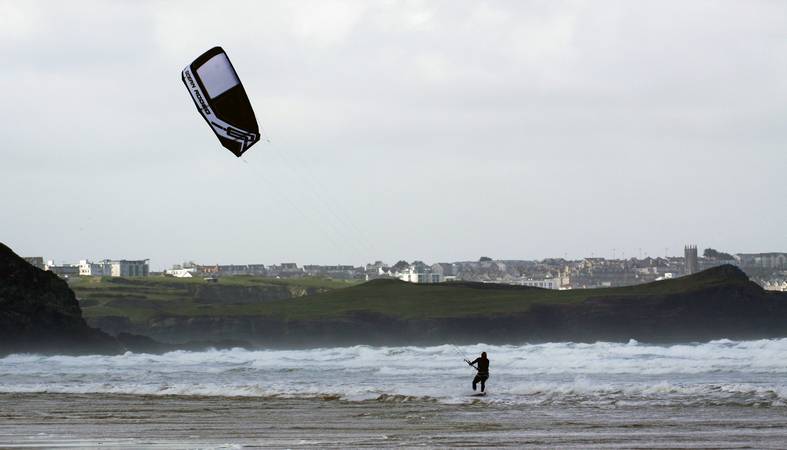 Strong flying lines connect the harness and control bar to the kite wing.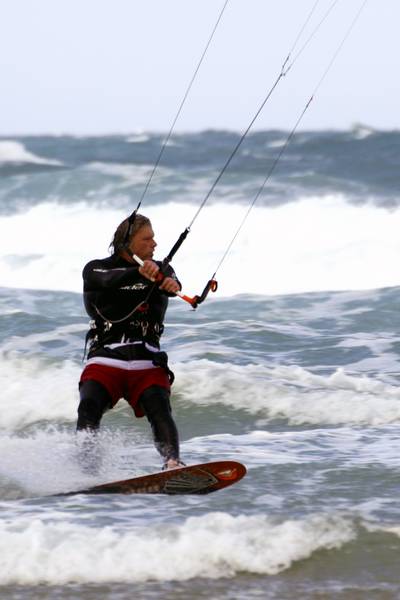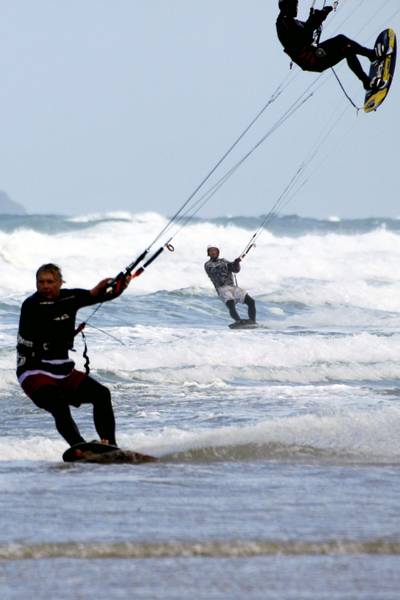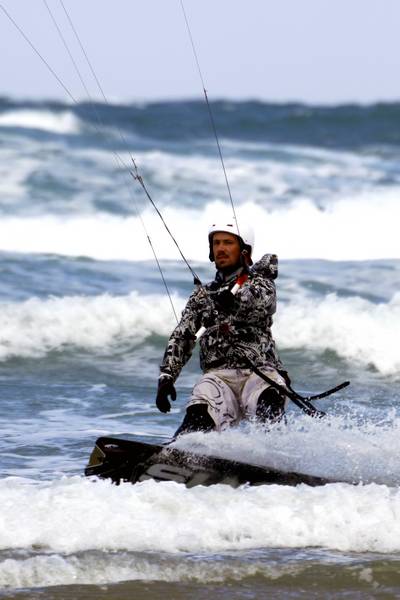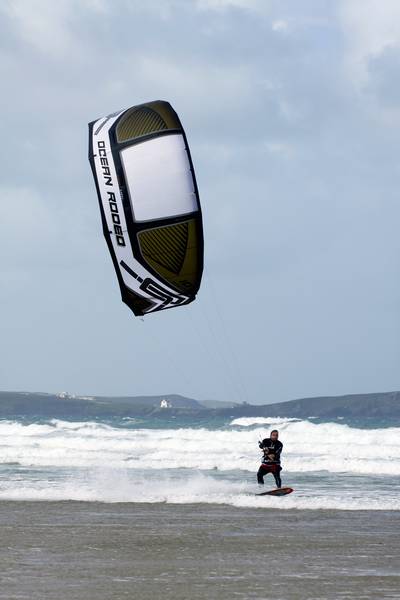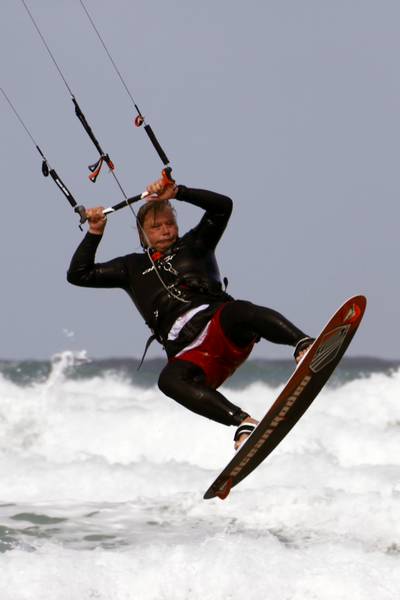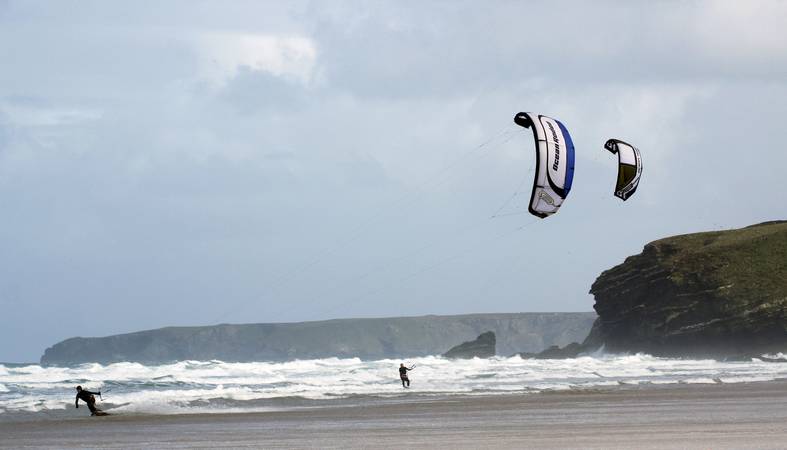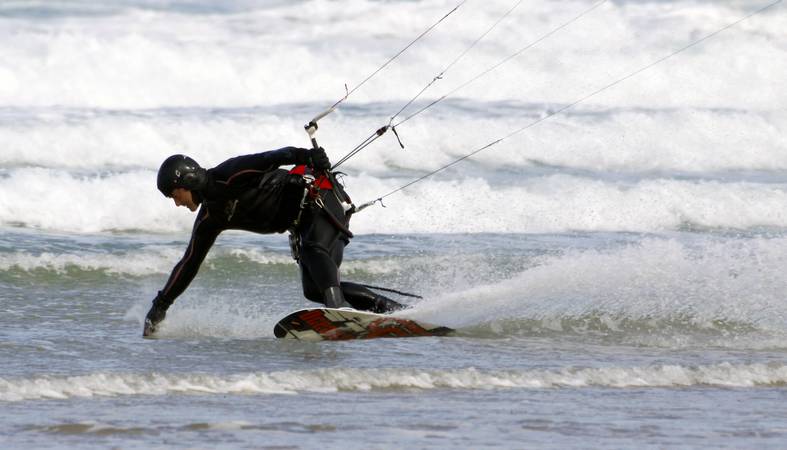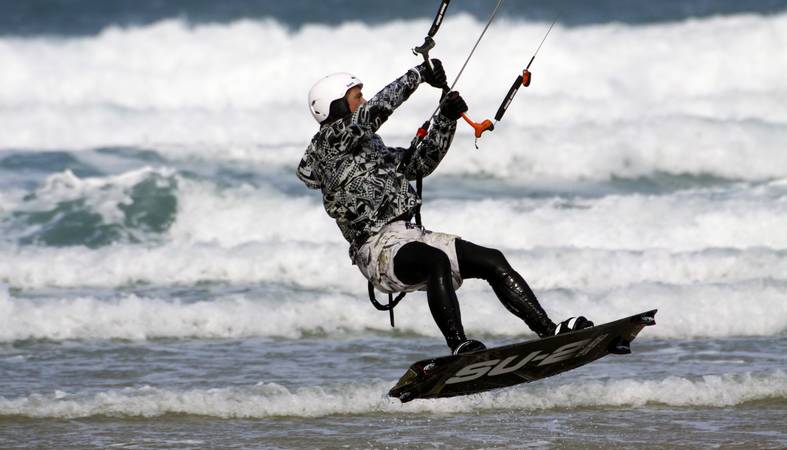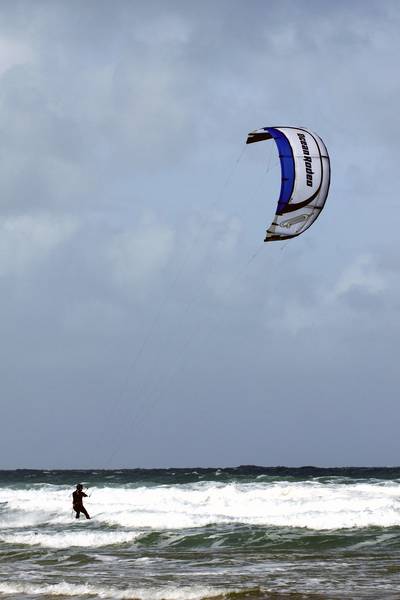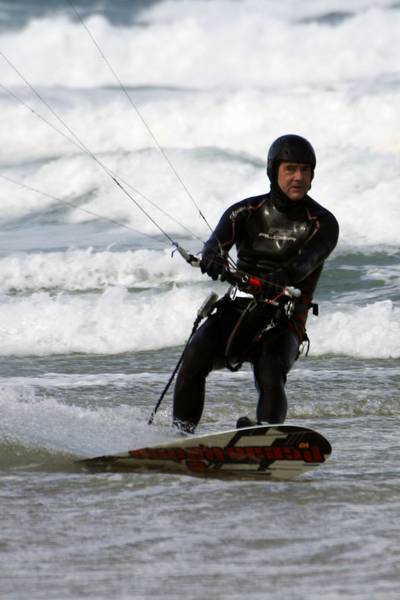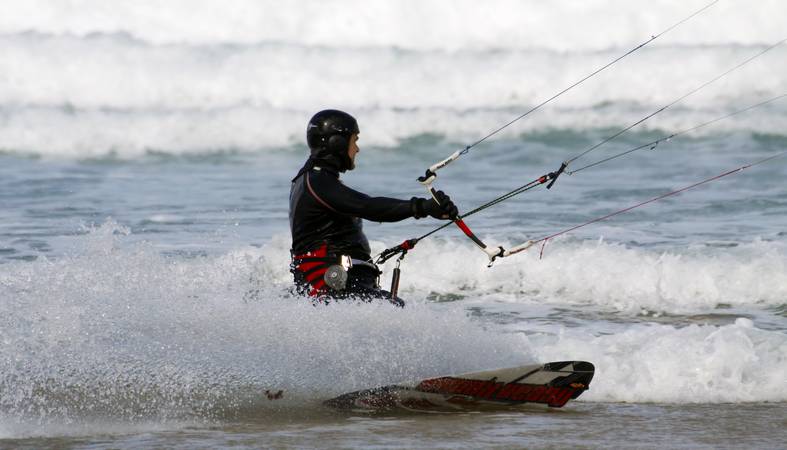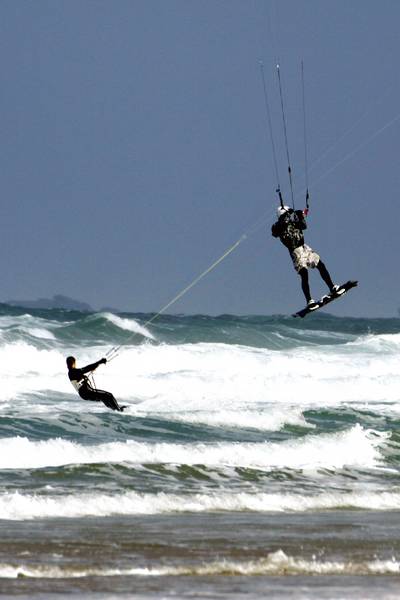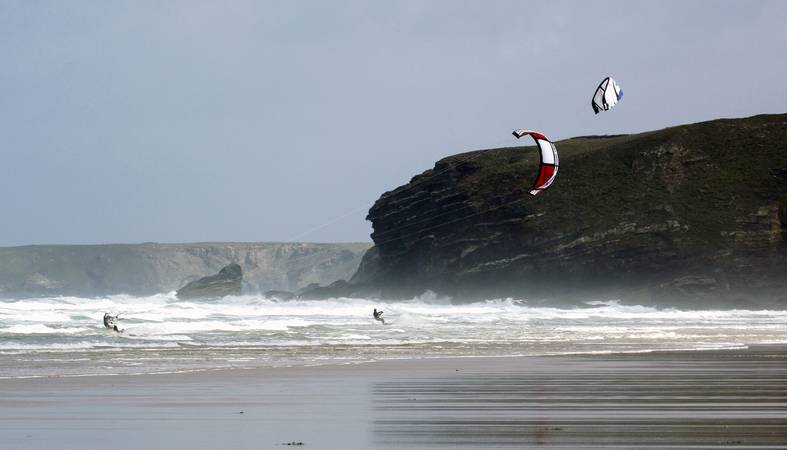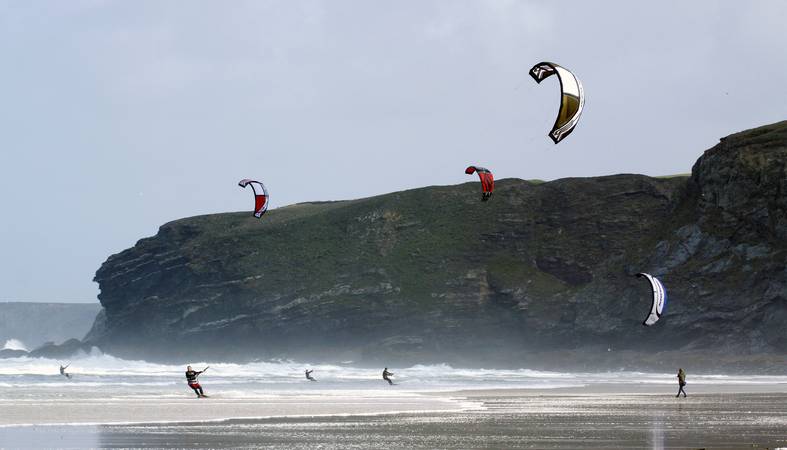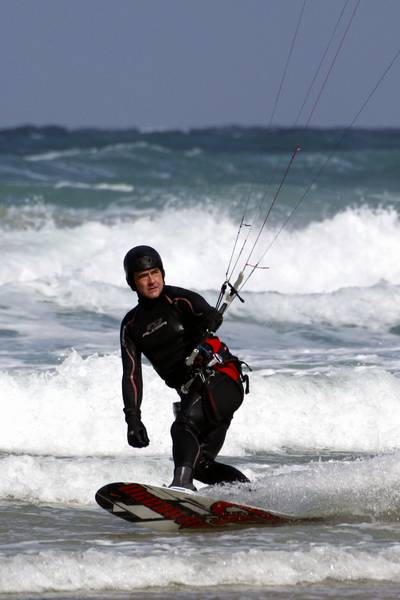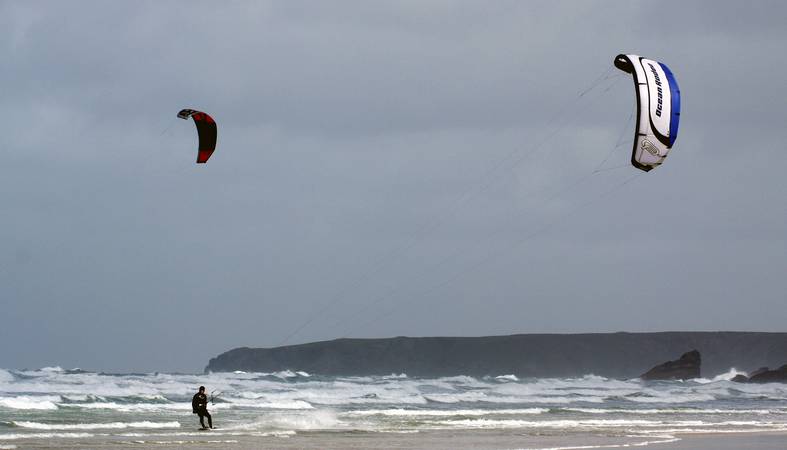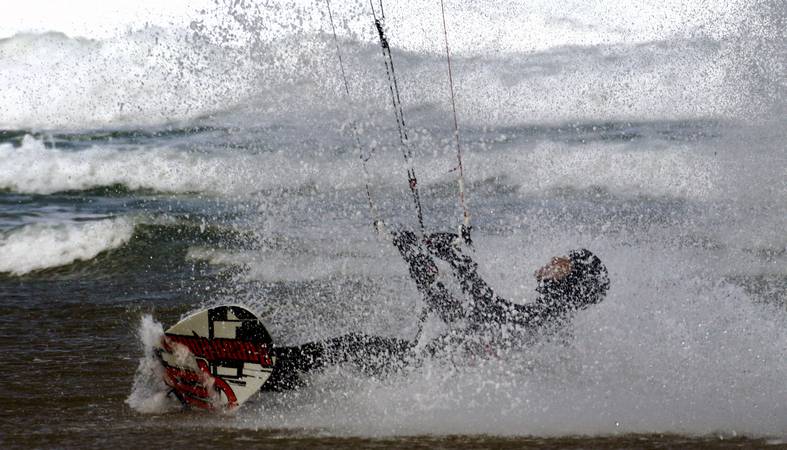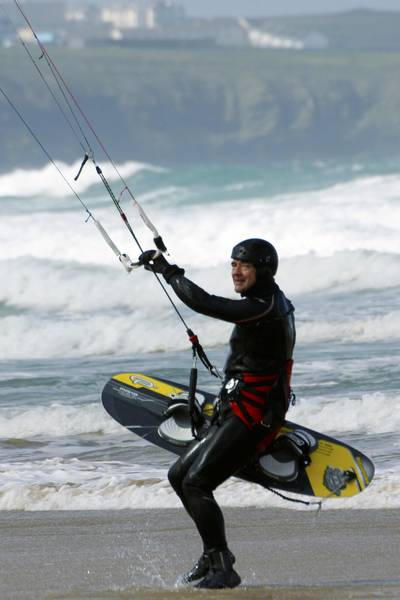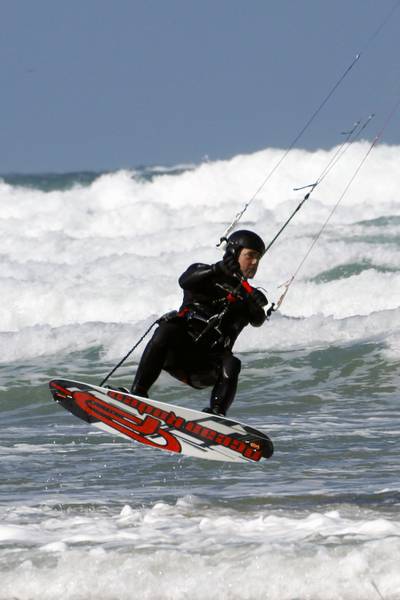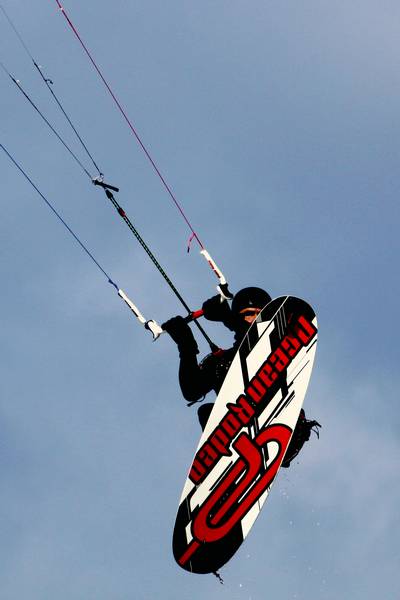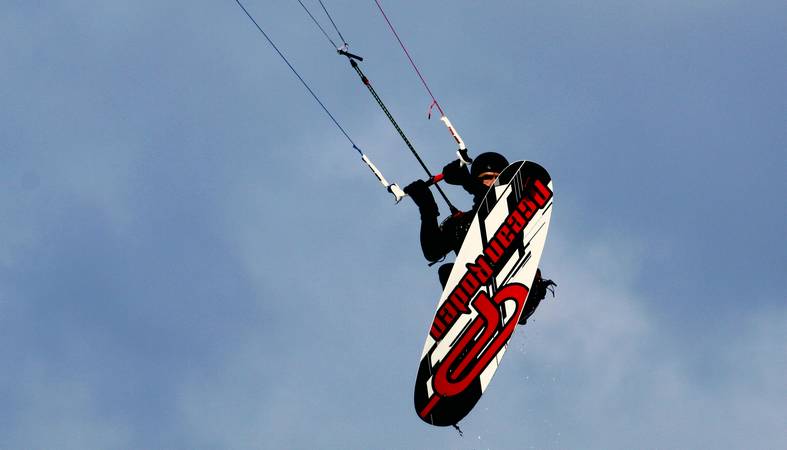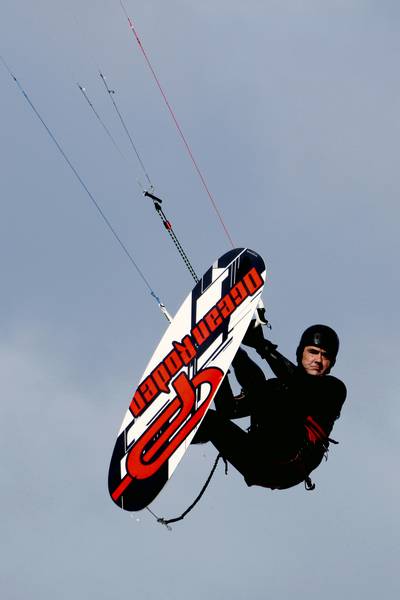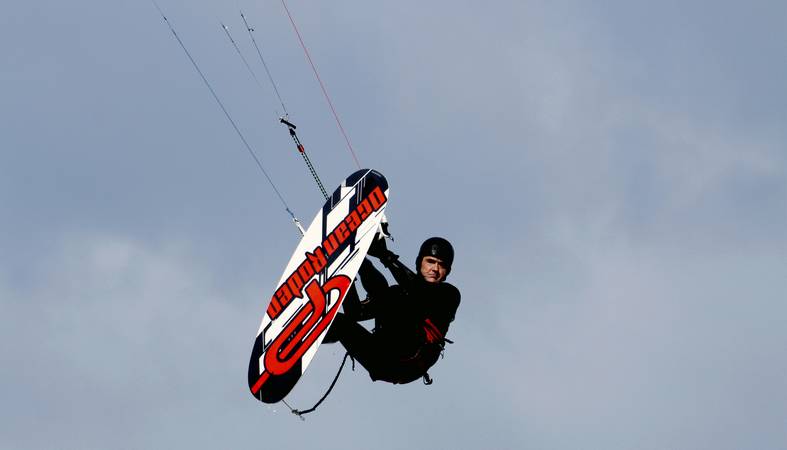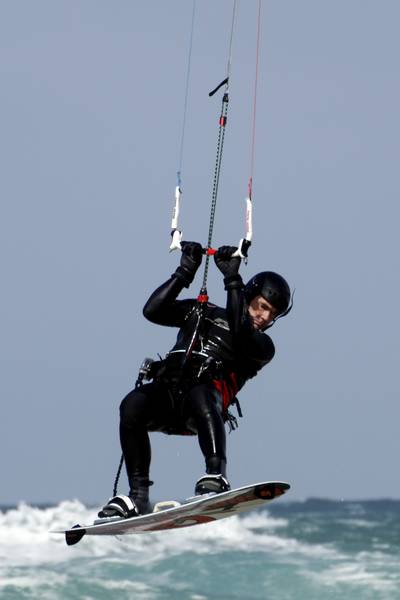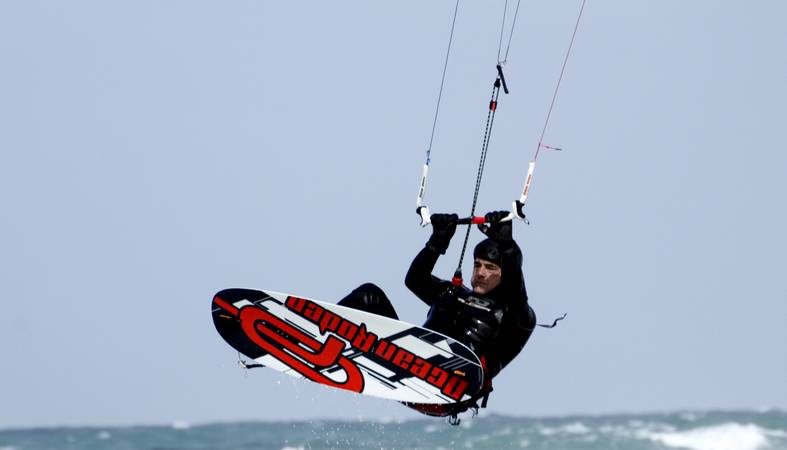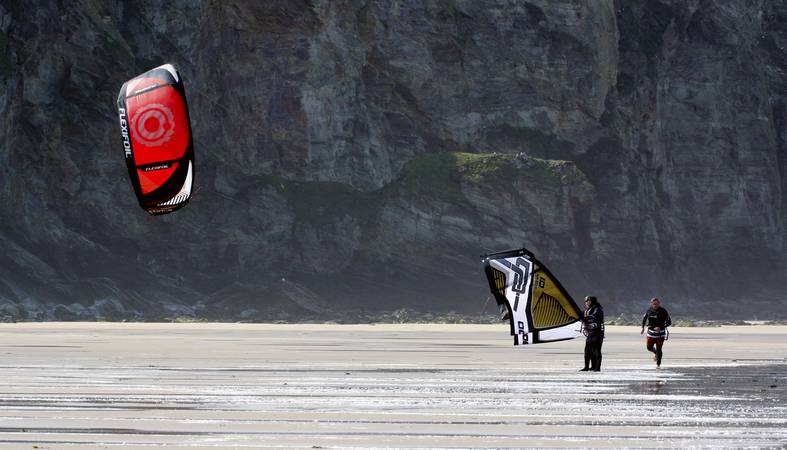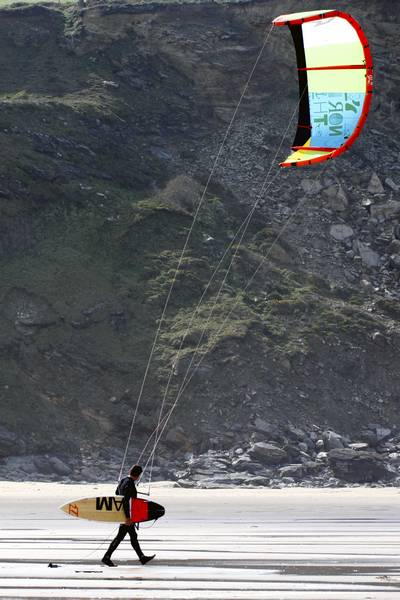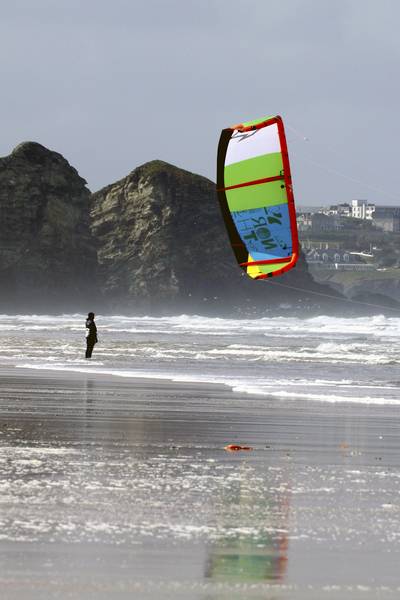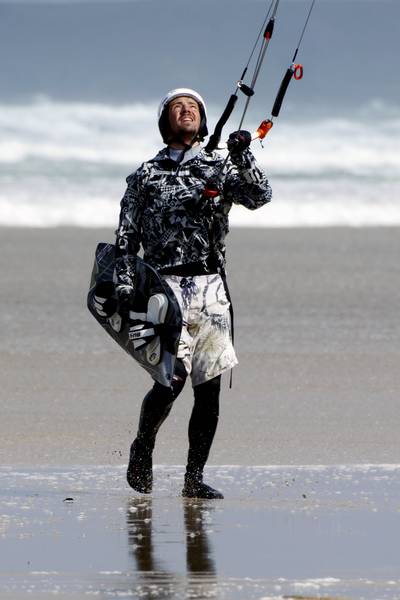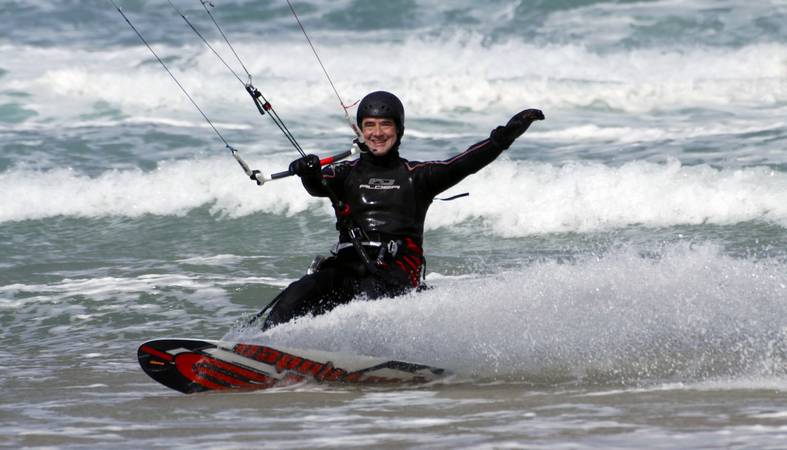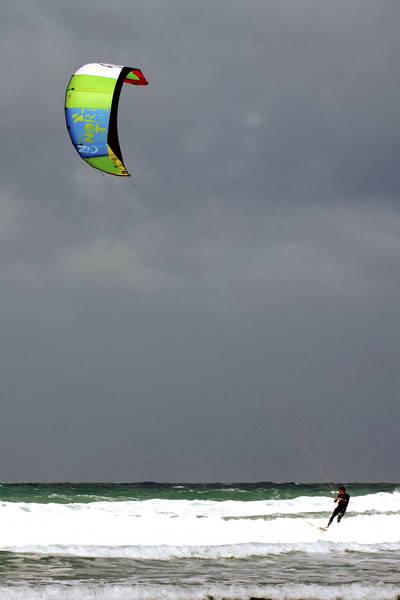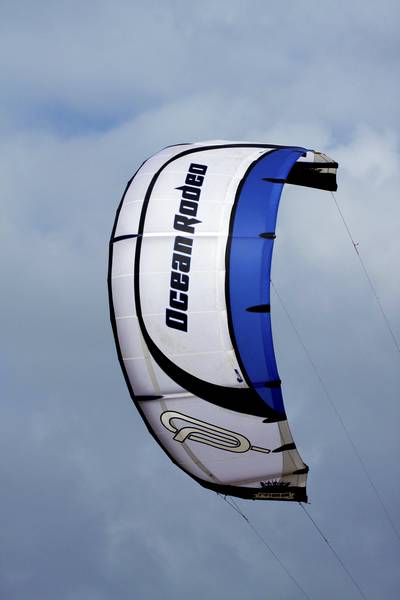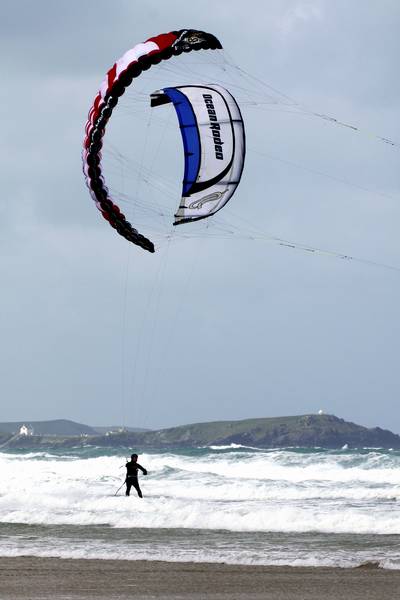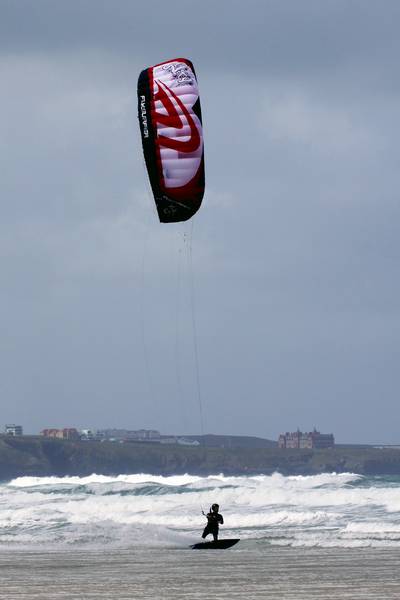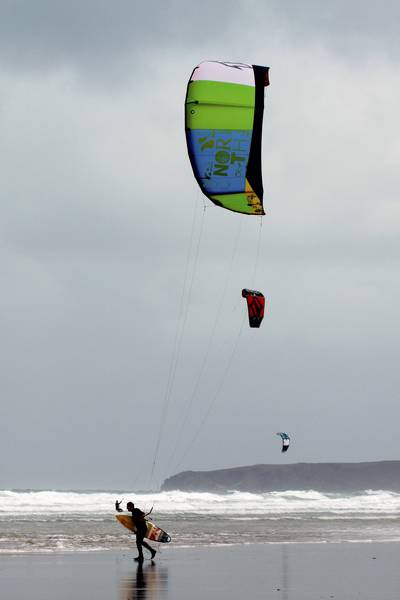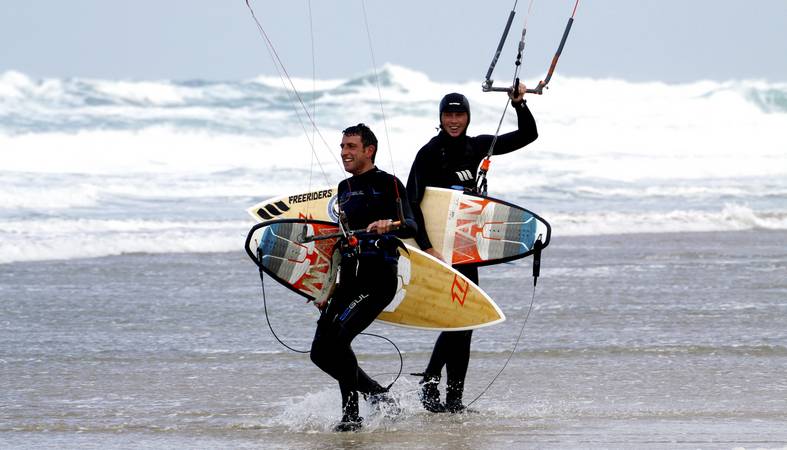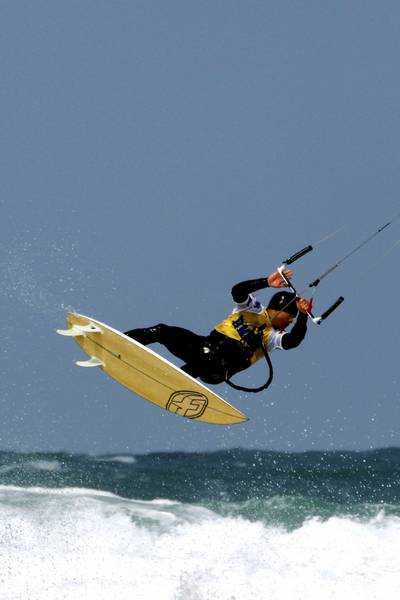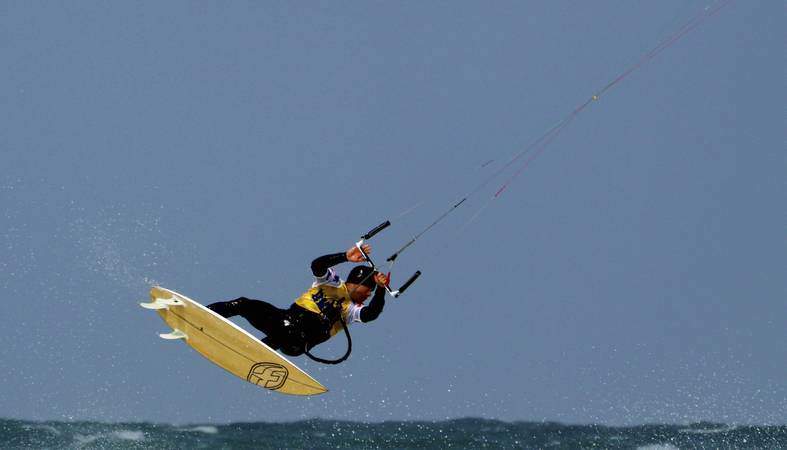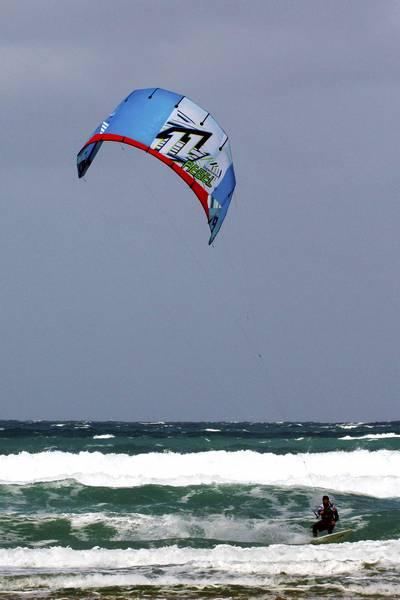 All images © Ian Foster / fozimage